Matt C. Abbott
Drudge's apparent fascination with exorcism

By
Matt C. Abbott
April 29, 2016
If you happen to look at the Drudge Report fairly often, perhaps you've noticed a number of links to news stories about "exorcisms" in recent times.
Most of the incidents written about have been bizarre, gruesome and ridiculous. They've described deranged persons who've committed criminal acts of violence, sexual abuse and even murder under the guise of exorcising demons.
In other words, such incidents, while tragic, obviously are/were not authentic exorcisms.
Exorcism is indeed an interesting subject – one that needs far more serious treatment in the media and pop culture. Unfortunately, that's not going to occur anytime soon, if ever.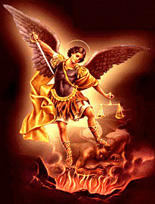 Matt Drudge, the conservative-leaning reclusive Internet muckraker who still has a degree of influence among many conservatives and libertarians, doesn't appear to be a proponent of organized religion.
Yet the fact that such stories are frequently linked to at his website seems to indicate on his part a strong curiosity about spirituality in general and spiritual warfare in particular.
Maybe this curiosity could one day lead Drudge to embrace Catholicism.
Maybe.
Thus, I have two book recommendations for him. The first is
Possessed
, by Thomas B. Allen.
Click here
to read a past column of mine about Allen's excellent coverage of a fascinating case of demonic possession and the saintly Jesuit – Father William Bowdern, who died in 1983 – who performed the exorcism that took place largely in St. Louis in 1949.
(I should mention that I even wrote a brief letter to Pope Francis about Father Bowdern.)
The second is titled
Interview with an Exorcist
, by Father José Antonio Fortea, a priest of the Diocese of Alcala de Henares (Madrid), Spain, and an expert in the field of demonology.
Click here
to read a past column of mine about this very insightful book.
I think Drudge – and anyone else curious about the subject – will find them worthy of his time.
Oh, and in case you're wondering: I still haven't heard back from the pope.
C'est la vie.
© Matt C. Abbott
---
The views expressed by RenewAmerica columnists are their own and do not necessarily reflect the position of RenewAmerica or its affiliates.
---