Matt C. Abbott
For Planned Parenthood, black deaths matter; For Pfleger, cops' lives don't matter much

By
Matt C. Abbott
July 14, 2016
From
LifeSiteNews.com
(July 8):
Cecile Richards, the CEO of Planned Parenthood, responded to a racially charged shooting with a tweet that implies that black people need more access to abortion and contraception.

In a tweet about the shooting of Alton Sterling in Baton Rouge by two police officers, Richards tweeted that 'people of color' (abbreviated 'POC') need 'repro[ductive] justice.'

I asked
Evangelist Alveda C. King
, pastoral associate and director of Civil Rights for the Unborn, the African-American outreach for Priests for Life and Gospel of Life Ministries, to comment on Richards' tweet.
Evangelist King's response, via email, is as follows:
As Father Frank Pavone often says: 'You can't serve the public by killing the public.' Ms. Richards would have us think that in order to serve people of color (#POC) you must deprive blacks of our natural procreative rights by flooding easy access to harmful artificial birth control and abortion services into our communities.

Ms. Richards, if you really want to help stop deaths like #AltonSterling, you can lead by example and protect the civil rights of the unborn and their mothers and stop the killing of those who would be born and become an Alton Sterling.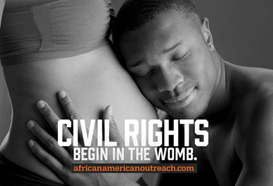 On a related note...
Father Michael Pfleger, the second most influential Catholic cleric in Chicago (judging by the local media's frequent and fawning treatment of him over the years), wrote in a July 8 Facebook
post
that "[t]he shooting, murder and disrespect of law enforcement is really not a surprise; they are the enforcer of America's injustice."
Pfleger also wrote:
You can't keep masses of folks in poverty, unemployment, incarceration and in communities looking like third-world countries... We must use our moral force and dismantle an unjust America. I understand the anger, but violence, whether by police or civilians, is never an acceptable solution.

He has posted virtually nothing in support of the five Dallas police officers killed in the line of duty. In fact, the closest statement I could find regarding the tragedy in Dallas is the following
post
dated July 13:
I am glad the president will visit Dallas today, but wondering why he won't also be visiting Minnesota and Baton Rouge; and for that matter, Chicago, where 115 people were shot and 11 Killed just last week and 48 shot over the weekend. The only ones visiting our neighborhoods are funeral directors.

Pfleger is, of course, no stranger to controversy.
As I reported in a
Breitbart story
last year, Pfleger made the following remarks regarding law enforcement in 2014:
Our justice system is broken. Body cameras don't make a difference if we can see it and still don't convict anybody. People say what is... protesting going to do? All I know is people wearing pink made this country come to grips with breast cancer. If we can raise the consciousness of breast cancer, we can raise the consciousness of genocide.

He also has the habit of endorsing leftist pro-abortion politicians, and several weeks ago told a local pro-life activist in an email exchange: "You are not pro-life; you are pro-birth – and then the hell with them."
© Matt C. Abbott
---
The views expressed by RenewAmerica columnists are their own and do not necessarily reflect the position of RenewAmerica or its affiliates.
---