A.J. Castellitto
"There is no substitute for the reality of the Risen Christ"

By
A.J. Castellitto
February 15, 2017
From the comment section of my latest @ American Clarion
http://www.americanclarion.com/2017/02/13/the-right-to-play-pretend-dress-up-and-make-believe-47635/

CoyoteJohn: "This is a home run! I just started receiving the American Clarion because I was seeking a biblical counterbalance to what I perceived was the moral surrender of my fellow Christians to the relativism that seems to be as much a part of the current Administration as the last. I was as guilty as the rest, having voted for Trump with great trepidation and hoping that we were once again on the side of Truth. Oh, how so many of us have been fooled. There is no substitute for the reality of the Risen Christ and the covenant relationship we have with God. We need to pray for our leaders that they will wake up from their slumber but we also need to stand firmly in our Faith and affirm in our hearts that their is no alternative reality to the Cross. Thanks A.J. for a great article that 'tells it like it is.'"

My Response:

"I'm big on apologetics. But what really turned this around for me and got me on the "offensive," as opposed to the defensive, is I realised you can truly frame the 'culture' war from a religious or spiritual perspective, in which the liberal has to face hard truths. Reframe the argument against immorality, not as an embrace of bigotry (like the alinskyites try to project upon us), but a defense of the Biblical God and His sovereign ways. As for the liberal Christian, they may be liberal but they certainly are no Christians, just from a belief perspective. Nor is their rebellion new or unique. They are sold on relativism akin to Gnosticism, and all the chaos and perversity that comes with such a God-forsaking sect. So be not troubled and expose them for who they are, or who they blindly follow. I'm already done with Trump, but as far as the Good Fight is concerned, we are just getting started."

"His lord said unto him, Well done, thou good and faithful servant: thou hast been faithful over a few things, I will make thee ruler over many things: enter thou into the joy of thy lord." – Matthew 25:21
http://www.catholicworldreport.com/Item/3869/the_new_gnosticism_of_the_homosexual_movement.aspx
http://thecripplegate.com/transgendered-gnosticism/
http://www.theamericanconservative.com/dreher/christianity-new-gnosticism-sexual-revolution/
http://www.theamericanconservative.com/dreher/lgbt-christianity-war/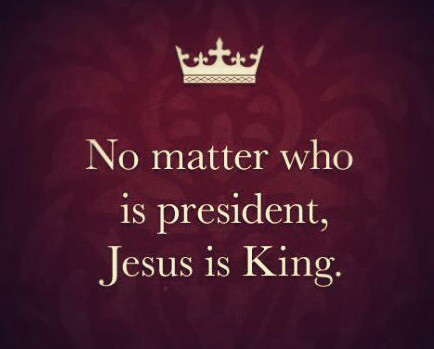 © A.J. Castellitto
---
The views expressed by RenewAmerica columnists are their own and do not necessarily reflect the position of RenewAmerica or its affiliates.
---