A.J. Castellitto
Liberalism is a theological disorder - Revisited

By
A.J. Castellitto
September 1, 2019
"The movement designated as "liberalism" is regarded as "liberal" only by its friends; to its opponents it seems to involve a narrow ignoring of many relevant facts." – J. Gresham Machen
The late, great, J. Gersham Machen, in his magnum opus apologetic,
Christianity & Liberalism
, vividly defines the dividing line between the fact and fiction of the human condition. His insights are still as relevant and invaluable today...
"The dominant tendency, even in a country like America, which formerly prided itself on its freedom from bureaucratic regulation of the details of life, is toward a drab utilitarianism in which all higher aspirations are to be lost." – JGM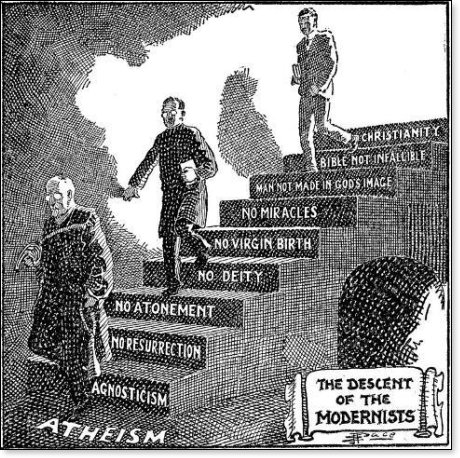 The truths of the bible don't change. No amount of progress or sophistication can account for the evil that lies in the human heart. A seared conscience void of biblical discretion is a tragic thing.
"The liberal doctrine of God and the liberal doctrine of man are both diametrically opposite to the Christian view." – JGM
Godless ideology promoted under the guise of true religion can only lead to misery and unbridled criminality. In fact, while the true church remains under perpetual assault, it is the lawlessness of nations that continues to abound like never before.
"A solid building cannot be constructed when all the materials are faulty; a blessed society cannot be formed out of men who are still under the curse of sin." -JGM
Jesus did not die for the sins of man so that a boundless, utopian society may prevail. Jesus came so that whoever believes in him should not perish but have eternal life (John 3:16).
https://reformedforum.org/ctc609/
*A new edition of J. Gresham Machen's classic work, Christianity and Liberalism, is now available via Westminster Seminary Press.
https://www.wtsbooks.com/products/christianity-liberalism-legacy-edition-9781733627214?variant=11602097143855
© A.J. Castellitto
---
The views expressed by RenewAmerica columnists are their own and do not necessarily reflect the position of RenewAmerica or its affiliates.
---