A.J. Castellitto
A few thoughts on COVID-19

By
A.J. Castellitto
March 23, 2020
"It's not so much of a question of if this will happen in this country..but a question of when..and how many people in this country will have severe illness. ..The disruption of daily life might be severe.."
–
Dr. Nancy Messonnier, CDC, 2/25/20 *
I think if you break down the current events surrounding COVID-19 in a rational way, a case can be made that many of these things have been predicted. They've been telegraphing an event such as this, but ultimately they can't control it. The whole affair has been more precautionary hype and less viral might. Bill Gates (1), and the WHO (2) have been sounding the alarm on our level of preparedness in the face of an impending global pandemic for a while now.
In addition, researchers had denounced controversial efforts to recreate the deadly Spanish Flu virus "as foolhardy and dangerous" way back in 2009. (3) (The same year the swine flu took the lives of 575,400 people world-wide). In particular, "Yoshihiro Kawaoka of the University of Wisconsin-Madison..a controversial scientist who carried out provocative research on making influenza viruses more infectious..deliberately created a pandemic strain of flu that can evade the human immune system..effectively making the human population defenceless against its reemergence." (4) Such developments were being carried out in our own back yard over a decade ago.
And so the narrative remains, a troubling realization of crisis fulfillment and agenda actualization. Can we rightly be surprised by any sinister scheme or development this side of heaven?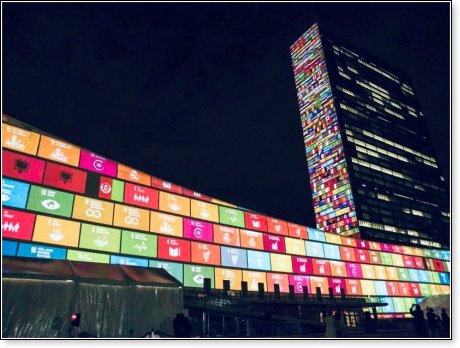 The preliminary assessment note,
COVID-19 and the world of work: Impacts and responses
, calls for urgent, large-scale and coordinated measures across three pillars: protecting workers in the workplace, stimulating the economy and employment, and supporting jobs and incomes.
Thankfully, the Lord remains on the throne...
"Till I make thine enemies thy footstool."
*
https://www.rawstory.com/2020/02/trump-stokes-coronavirus-conspiracy-theory-involving-rod-rosensteins-sister/
(1)
https://www.businessinsider.com/bill-gates-warns-the-next-pandemic-disease-is-coming-2018-4
(2)
https://www.cnn.com/2019/09/18/health/who-pandemic-report-intl-hnk-scli/index.html
(3)
https://www.independent.co.uk/news/...ecreate-deadly-spanish-flu-virus-9529707.html
(4)
https://www.independent.co.uk/news/...flu-strain-for-pandemic-research-9577088.html
© A.J. Castellitto
---
The views expressed by RenewAmerica columnists are their own and do not necessarily reflect the position of RenewAmerica or its affiliates.
---