Paul Craft
November 29, 2006
Political correctness gone mad

Paul Craft
Chicago is the latest city who is eager to have Christmas shoppers visit their city but wants anything to do with Christ left at home. So should we just change the word Christmas to mas? How does merry mas sound? Sorry, but political correctness is out of control.
Chicago objected to New Line Cinema who filmed "The Nativity Story" from sponsoring the annual cities Christmas festival.
The AP reported that the city officials said a public Christmas festival is no place for the Christmas story. Officials have asked organizers of a downtown Christmas festival, the German Christkindlmarket, to reconsider using a movie studio as a sponsor because it is worried ads for its film "The Nativity Story" might offend non-Christians.
How many times do we have to here the phrase — might offend non-Christians. I believe everyone in the U.S. is aware of what Christmas stands for. Why the continued concern that someone will be offended? Most non-Christians respect the Christian's right to celebrate. A major part of the Christmas story for Christians is the birth of Jesus Christ who was born in a manger.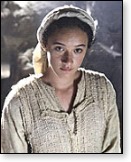 Why would the city of Chicago allow the above nativity scene but somehow have a problem with the sponsorship of a movie company that has a movie about the birth of Christ?
I say it is political correctness gone mad.
© Paul Craft
By
---
The views expressed by RenewAmerica columnists are their own and do not necessarily reflect the position of RenewAmerica or its affiliates.
---