Rev. Mark H. Creech
The pangs of a 'wicked wedge'

By
Rev. Mark H. Creech
June 13, 2014
During the second century, the Greek poet Babrius penned an Aesop-like fable that seeks to show that no pain inflicted by an outsider is ever so terrible as the suffering that can be caused by a member of one's own family.
"Deep in the forest, a woodcutter was cutting down a stout old pine. With each blow of his ax, the giant tree shuddered and cursed the cold, hard steel that splintered its side.
"It was a tough old tree. After a while the woodmen inserted a large, wooden wedge into the cut in order to pry the trunk apart. He pounded away at the wedge; amid a great ripping and splintering, the noble pine toppled and hurtled to the ground. As it fell it groaned:
"How can I blame the ax, which is no kin of mine, as much as this wicked wedge, which is my own brother?" [1]
When I served as a pastor, I was privy to the incredible anguish of parents who lost a child in death. They tell me that there is no grief that's comparable. Although I have been spared of such sorrow, I do believe there is one that's near equal to it – the agony of raising a child right that turns out bad.
Such parents undergo torturous introspection. They ask themselves: "Where did we go wrong? What did we do? What didn't we do? We tried to be good parents. We loved our child. But things didn't turn out the way we planned."
Granted, most children who end up on the wrong path in life got there because their parents failed them. It may have been they were too busy and lived unbalanced lives. Maybe they were absorbed with their work or careers and neglected to give their child the proper attention. Sometimes children turn out bad because their parents failed to discipline them. Children who never experience firm correction are generally headed for trouble. Other children devoid of necessary parental emotional connections act out in various forms of rebellious and anti-social acts.
But there are circumstances when mothers and fathers did the right things and they lost their children anyway. The Scriptures record a number of cases where children ended up on the wrong side of the tracks and it wasn't the parent's fault.
There's Adam and Eve. Their heavenly Father was certainly perfect in wisdom and love toward them. He gave them a perfect environment in which to live. He provided for their instruction. Still, they ignored and rejected his directives and went headlong into sin.
Think of Joseph. Joseph in Scripture is esteemed as a type of Christ. He was a very godly man, raised by a less than perfect father, Jacob. Yet his brothers were nothing less than scoundrels. Joseph turned out good and his brothers were less than virtuous, but the Scripture doesn't hold Jacob responsible for the differences between them.
Samuel, the great prophet of Israel, a man of impeccable character, raised children who turned out bad, and he was never incriminated for their actions.
Jesus told the story of the Prodigal Son who took his inheritance from his father and left home for "riotous living." His father, however, who gave his child at the proper age the freedom to choose, was never charged with raising his son unsuitably. In fact, the story conveys just the opposite truth – the way the father was exemplary in the treatment of his son.
Sadly, children can turn out rotten despite their parents. This doesn't mean parents shouldn't be diligent in child rearing. They should make every effort to make the home their priority. Children should be disciplined, loved, and given proper attention. Nevertheless, this is the hard fact of the matter: there are no guarantees a child will become a good and responsible person.
Some may be quick to disagree, pointing to Proverbs 22:6, which reads: "Train up a child in the way he should go: and when he is old, he will not depart from it." Nevertheless, this proverb was never meant to be taken as an absolute, but only to convey a probability of things likely to occur.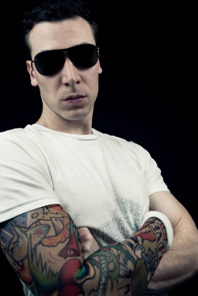 Dr. Earl Radmacher provides the correct interpretation of this passage. He writes:
"Some have taken the line 'when he is old he will not depart from it' as a promise. They believe it to be a guarantee that proper parenting will always result in a child's salvation. Proverbs, however, present general principles, not promises. This verse gives parents the assurance that the lessons learned in childhood will last a lifetime. Whether their child learns to follow the Lord will, in part, depend on his or her own choices. But the lessons driven home at the crucial stage of childhood will not go away." [2]
In other words, every child reaches an age to where they either choose or reject the heritage of their parents. In the final analysis, it's up to them. Nonetheless, at least for those parents who were scrupulous about providing their children with godly training, there is the assurance that what was taught will always be with them, and when, or if, their children are derelict, it will continuously be in them calling them home.
There is no pain quite so excruciating as that of a parent watching a child falter in life. Nonetheless, the cause is not always the parent's fault. And, some parents needn't take responsibility for things they can't control. Their children have minds of their own and are ultimately responsible to God for their actions. Therefore, they should turn their children over to God in earnest prayer. Furthermore, they should take comfort in knowing that God himself identifies with their heartache. God, the Father, has felt the pangs of that "wicked wedge."
Resources:
[1] Bennett, William J.
The Moral Compass: Stories for a Life's Journey
. New York: Simon & Schuster, 1995. Print. Pg. 86
[2] Waldrep, Phil. "Parenting Prodigals and Proverbs 22:6." N.p., 7 Dec. 2001. Web. 13 June 2014. [
http://www.crosswalk.com/family/parenting/parenting-prodigals-and-proverbs-22-6-1108540.html
].
© Rev. Mark H. Creech
---
The views expressed by RenewAmerica columnists are their own and do not necessarily reflect the position of RenewAmerica or its affiliates.
---