Rev. Mark H. Creech
Democrats in North Carolina want to repeal the death penalty

By
Rev. Mark H. Creech
April 5, 2019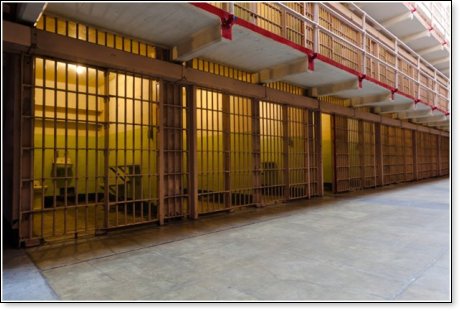 According to the
North Carolina Department of Public Safety
, since 1910 when the state assumed responsibility for executing criminals, the number of people sent to death row total more than 1000. Male death row inmates are sent to Central Prison. Women death row inmates go to the North Carolina Correctional Institution for Women.
There are 141 offenders currently sentenced to death in North Carolina, but there hasn't been an execution since 2006. But if certain Democrats have their way with legislation they filed this week, the Death Penalty in the Tar Heel state will be repealed.
The legislation,
HB 587 – Repeal Death Penalty
is championed by Representatives Graig R. Meyer (D-Caswell), MaryAnn Black (D-Durham), and Zack Hawkins (D-Durham).
The proposal begins with many of the same old tired arguments for ending capital punishment in resolution form with various "Whereas." Every one of them is specious.
Let me try to speak to each one with brief comments.
Whereas, nine people in North Carolina were sentenced to death row have been found innocent of the crime for which they were sentenced.
How is this reason for ending the death penalty? Death row inmates receive super due process of law that can account for an average of 12 years of appeals. It's obvious the current legal process which allows more than ample time to cover every possibility of innocence is working. There exists no solid evidence of even one innocent nation-wide being executed for more than a century. And with modern forensic science today, some would rightly argue the chances of executing an innocent have become exceedingly slim to none.
Whereas, the death penalty continues to be disproportionally imposed on members of minority groups, persons of low income, and persons with mental and intellectual disabilities.
I think John McAdams, a professor of political science at Marquette University, effectively speaks to this. He contends:
"Nobody would even think of trying to apply this principle in a consistent way. If we find that black neighborhoods get less police protection than white neighborhoods, would we withdraw cops from black and white neighborhoods? If banks are discriminating against black homebuyers in mortgage lending, would we demand they stop all mortgage lending? If we find the IRS discriminating against middle-class and poor taxpayers, would we want to abolish the IRS?...[w]hat we have, in the way of statistical evidence, fails to support the politically correct fantasy of massive discrimination. Is the death penalty administered with perfect fairness? No. Is it administered as fairly as other criminal sanctions? Yes."
Whereas, studies have shown that the death penalty does not deter crime.
Well, it's obvious that it deters the executed criminal.
Furthermore, I would suggest it's not the law that deters; it's the enforcement of it. If North Carolina's death penalty or the death penalty in other states doesn't deter, it's because it isn't being enforced as it should.
Without the death penalty, we are risking the sacrifice of more innocent lives. With it, we are risking saving more innocent lives. Which is the better risk?
Isn't the answer clear?
Whereas, North Carolina spends almost eleven million dollars ($11,000,000) annually on costs related to the death penalty, even though the last person executed in North Carolina was in 2006.
I contacted my friend, Dudley Sharp, one of the nation's premier death penalty advocates in the country about this argument. Sharp told me that it's clever for the sponsors of the bill not to compare the $11 million to a life sentence. He says that there is no reason to accept the $11 million as accurate. He says the estimate was first mentioned in 2004 by Philip Cook, at Duke University. It's supposed to be the state government expenditures for processing murder cases, but it is purely hypothetical.
Sharp said: "It doesn't make any difference what the death penalty costs if you don't look at the total "life without parole" (LWOP) costs. For example, the $11 million is about $0.09 a month per North Carolina citizen, likely the smallest component in North Carolina taxes. Are North Carolinians complaining about spending 9 cents per month?"
In other words, if LWOP costs essentially the same, what does it matter if the death penalty costs $11 million? That's not a sufficient reason for the state not to require justice consistent with the crime. The crime of murder should require the forfeiting of the murderer's life.
As William H. Baker in his book,
Capital Punishment,
says, "Capital punishment as a form of retribution is a dictate of the moral nature, which demands that there should be a just portion between the offense and the penalty." For the criminal to receive a life sentence, when his victim is dead, does not level the scales of justice.
Whereas Justice William Brennan and Thurgood Marshall of the United States Supreme Court found that the death penalty was inherently unconstitutional as a violation of the Eighth Amendment to the United States Constitution.
Sharp reminded me that there were 114 justices of the U.S. Supreme Court. "Two of them," he said, "Justices William Brennan and Thurgood Marshall, found that the death penalty was inherently unconstitutional. To say their opinion is in the minority is a woeful understatement."
Whereas elected prosecutors make decisions about whom to seek the death penalty against, so this is tied into a political bias.
It is juries that assess whether an individual is worthy of death. A prosecutor only applies the law, which is the will of the people. So it could also be said that if the prosecutor decides not to seek the death penalty, when the level of the crime meets the law's requirement of capital punishment, then the prosecutor by his own bias, political or otherwise, becomes the sole arbitrator, overruling the public's will as stated in the law. So, you see, this cuts both ways.
HB 587 would repeal the death penalty in North Carolina for the sorriest of reasons.
Capital punishment is moral, a responsibility that God gave solely to the state in Genesis 9:6, saying, "Whoever sheds the blood of man, by man shall his blood be shed, for God made man in his own image." This command of God, which is to be a model law for every nation in every era, God has never repealed. It forbids personal vengeance, but serves to rightly secure justice for victims, restoring a disturbed equilibrium in the universe, while also protecting the lives of the innocent.
If this bill is considered and taken up for a vote by the North Carolina General Assembly, I sincerely pray lawmakers will sentence it to death.
© Rev. Mark H. Creech
---
The views expressed by RenewAmerica columnists are their own and do not necessarily reflect the position of RenewAmerica or its affiliates.
---