Jenn Giroux
Catholic teaching on contraception cannot be changed by Pope Francis

By
Jenn Giroux
February 19, 2016
"There are times that lay Catholics have to step forward to say what we as priests cannot."
These were the words spoken to me during a time in my life that I felt called as a Catholic to defend my Catholic Church from an assault from within.
That time has come again this week. To do so is never easy.
For nearly three years now Catholics have defended Pope Francis as being "taken out of context" or "misunderstood" by the media. We have watched and cringed at what has come out of the Vatican, been ignored by the Vatican, and been arranged by the Vatican all under the watchful eye of Pope Francis.
This line of defense has worn itself out.
This week was the straw that broke this faithful Catholic's silence.
Aboard the Papal plane in an interview reported by the Associated Press (2/18/16) we read:
Abortion "is an evil in and of itself, but it is not a religious evil at its root, no? It's a human evil," Francis told reporters. "On the other hand, avoiding pregnancy is not an absolute evil. In certain cases, as in this one (Zika), such as the one I mentioned of Blessed Paul VI, it was clear."
No, Holy Father, it is not clear.
You
are not clear.
What is clear, however are the doctrines of Holy Mother Church which have stood the test of time, survived liberal and false popes alike, war, famine, scandal, and repeated attempts at confusion and heresy from within and outside the Church.
And confusion, as we know, is not from God.
In Humanae Vitae, Pope Paul VI stated, "[W]e must once again declare that the direct interruption of the generative process already begun, and, above all, directly willed and procured abortion, even if for therapeutic reasons, are to be absolutely excluded as licit means of regulating birth. Equally to be excluded, as the teaching authority of the Church has frequently declared, is direct sterilization, whether perpetual or temporary, whether of the man or of the woman. Similarly excluded is every action which, either in anticipation of the conjugal act, or in its accomplishment, or in the development of its natural consequences, proposes, whether as an end or as a means, to render procreation impossible" (HV 14).
This was reiterated in the Catechism of the Catholic Church: "[E]very action which, whether in anticipation of the conjugal act, or in its accomplishment, or in the development of its natural consequences, proposes, whether as an end or as a means, to render procreation impossible is intrinsically evil" (CCC 2370).
An excellent background and history of Catholic Church teaching can be found here.[1]
Use of contraception to avoid pregnancy is an absolute evil. The teaching on Contraception cannot be changed by an interview on a Papal airplane. However, the effects of such a statement being reported around the globe or heard in a one sentence news soundbite can be devastating and catastrophic. (It is important to note that in grave circumstances there are natural and effective ways to avoid pregnancy that obey and honor the teachings of the Magisterium of the Catholic Church.)
Pope Francis continues to apologize to everyone for everything we are as Catholics yet fails to recognize those who are the most offended by his actions and misrepresentations: the lovers of Truth and defenders of our One, Holy, Apostolic, Catholic Church. The Catholic Church and Her teachings were handed down from Jesus Christ, Himself, who hung on the Cross and saw every second of time from the first created second to the final moment yet to come. Yes, including the Zika crisis at hand.
I appeal to Pope Francis to please retract his statement on contraception, stop the ongoing confusing statements in matters of faith, morals, and social teaching and return to clarity rooted in the timeless doctrine of the One True Church. I appeal to readers to intensify your prayers for this Pope.
We as Catholics are instructed and confirmed at an early age to prepare to suffer when in life we are called upon to defend our Catholic Faith. I know I will face many who do not approve of this writing. Some may say it is wrong to criticize the Holy Father. But human criticism is not what I fear the most. There are far greater ramifications here.
We as parents are entrusted with the souls of our children to raise them up to live a life that will lead them (and God willing, their children) to eternal happiness in Heaven. We teach them that they can always, always trust the teachings of the Church and we urge them to cling to "the Rock" in their most challenging times. Therefore it is very difficult for them to understand the difference between doctrinal Church teaching that can never be changed and a potentially heretical statement of Pope Francis which is clearly influenced by the liberals that surround and advise him.
This type of statement on contraception disguised as compassion can mislead souls into the grave sin of practicing birth control risking their eternal salvation.
That
is what this mother of nine fears the most.
And so I cannot remain silent.
Footnotes:
[1]
http://www.catholic.com/tracts/birth-control
(Catholic Answers)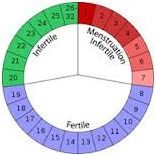 © Jenn Giroux
---
The views expressed by RenewAmerica columnists are their own and do not necessarily reflect the position of RenewAmerica or its affiliates.
---