Eric Giunta
On Baptism, the CDF, Anti-Catholics, and "Magic Words"

By
Eric Giunta
August 26, 2020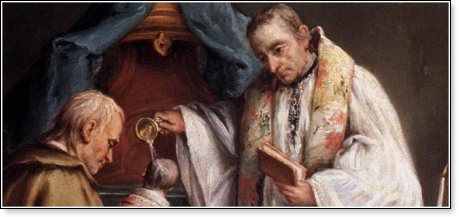 True to form, professional anti-Catholic Bill Harvelle ("Fellow Dying Inmate") over at Patheos's "Messy Inspirations" is having a field day over the Congregation for the Doctrine of the Faith's recent decree that baptisms performed with the words "We baptize you in the name of the Father, and of the Son, and of the Holy Spirit" instead of "I baptize you" are not merely unlawful but also invalid, i.e., that those so baptized are not really baptized at all.
The implications of this decree, eminently foreseeable, are playing out in the Archdiocese of Detroit, where one Fr. Matthew Hood, three years a putative priest, recently learned that, according to the Church, not only was he not a priest at all, he wasn't even a Christian, because some thirty years prior a dissident deacon had baptized him with the now-invalidated formula. . . .
Catch the rest of the story over at Eric Giunta's blog, Laboravi Sustinens!
© Eric Giunta
---
The views expressed by RenewAmerica columnists are their own and do not necessarily reflect the position of RenewAmerica or its affiliates.
---