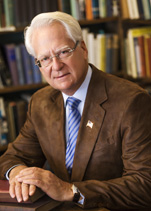 Larry Klayman
Supreme test for Supreme Court

Larry Klayman sends Hillary Benghazi case to justices

By
Larry Klayman
October 8, 2018
Go to www.FreedomWatchUSA.org to Sign Petition to Appoint Klayman as Special Counsel. Also Donate and Share!
With all the rhetoric and talk of the integrity and sanctity of our Supreme Court during the Judge Brett Kavanaugh saga – and he will likely be confirmed this weekend – the American people have not been sufficiently educated on the "hard facts of life" about this venerable body. Contrary to folklore, the justices picked by the president and confirmed by the Senate are not the disciples of our Lord, but mortal persons who are the product of our generally compromised political system.
As one can see from the recent experience with the nomination of Judge Kavanaugh, whose confirmation Freedom Watch and I now support only for practical reasons – he is not the best or most intellectually honest candidate President Trump could have nominated, as I have previously written – Supreme Court justices are generally the product of the elite establishments of whichever political party controls the White House. Judge Kavanaugh is no exception, and although he has been outrageously smeared and branded by the vicious left as a sexual predator and a drunk dating back to his high school years, he is the reflection of the Washington, D.C. swamp, which puts, if possible, its own reptilians, in this case an establishment insider Republican, into power to do their bidding on the high court.
I am an ideologue and a purist, as you all know well. For the 41 years of my time as a trial lawyer, I have been disappointed, to put it most diplomatically, at the arrogance and general lack of intellectual honesty on the federal bench in particular. This is why I founded Judicial Watch in 1994, to watch over and take remedial action against unethical and compromised judges, since they will not police themselves. In particular, based on experience, I had come to see most jurists as politically biased in cases that could affect their future aspirations for higher appointment, or in which they feel that a favor should be returned for those who put them in power.
As a result, based on the president who nominated the judge for the federal bench – in recent history Presidents Clinton, Bush, Obama and Trump – I can almost predict with 100 percent certainty how he or she, or an appellate panel, will ultimately rule in cases that concern one of their fellow establishment elite. It should not be this way!
In this column I will present a "case study" about a lawsuit involving one Hillary Rodham Clinton, a woman so dishonest, corrupt and heartless that she has set a new world indoor record for crimes and other illegal acts over her more than disgraceful career.
Perhaps the "crowning achievement" in her march to metaphorically join the cavalcade of Batman and Robin villains such as the Cat Woman, is the caper she pulled at Benghazi. There, as Obama's secretary of state, she not only ignored the pleas for adequate security of now-murdered Ambassador Christopher Stephens and his staff, but then through the use of an unsecure illegal private email server, which we now know was easily hacked by hostile nations and interests – among them most likely the Islamic Republic of Iran and al-Qaida – this negligent if not criminal act most likely gave up the coordinates and location of Ambassador Stephens and others such as Ty Woods and Sean Smith, who were conducting undercover work in Libya. The result: The ambassador and these brave sons of our clients Charles Woods and Patricia Smith, and other heroes, were slaughtered by the terrorists.
Not showing any remorse for her reckless actions – "what difference does it make!" – this Wicked Witch of the Left then set out, along with others in the Obama administration, such as then-National Security Adviser Susan Rice (who now has been predictably rewarded by the Hollywood left with a seat on the Board of Directors of Netflix, which has also signed the Obamas to a lucrative entertainment contract), to lie about the perpetrators of this tragedy. Blaming a "rank and file" ex-Muslim in California for having provoked the attack by having put on the internet a video criticizing the prophet Muhammad, Hillary Clinton called my clients Charles Woods and Patricia Smith liars when they revealed this attempted scam.
Of course, Clinton was at the time, and not coincidentally, in the midst of her now failed "crash and burn" 2016 bid to become president. To further her professed reason for running, to break the so-called glass ceiling to elect a female president, Ms. Hillary felt duty-bound to lie. The victims were Ty Woods and Sean Smith, my clients' sons.
And so it was that I was retained to file suit against Mrs. Clinton for not just defamation in knowingly calling my clients, "Gold Star" parents, liars and thus damaging them emotionally in the wake of their sons' deaths, but also for wrongful death, as the former secretary of state's illegal and reckless actions undoubtedly helped cause the murders.
The case was filed in federal court in Washington, D.C., and was supposedly randomly assigned to a recently confirmed Obama-appointed judge, the less than Honorable Amy Berman Jackson. This highly politicized jurist, who later was assigned to preside over Special Counsel Robert Mueller's political prosecution of Paul Manafort, without valid basis dismissed this defamation and wrongful death suit on the eve of Memorial Day, when Charles Woods and Patricia Smith were grieving for and honoring the heroism of their sons. Her intent obviously was not to only stick it to these parents for having filed suit, but to curry favor with Mrs. Clinton, who, had she gone on to be elected president, could have returned the jurist's favor by nominating her for a higher court, perhaps even the Supreme Court.
In the wake of Judge Berman Jackson's intellectually dishonest and vindictive dismissal, I have taken the case all the way to the Supreme Court, having had a lower three-judge appellate panel – which included leftist Patricia Millet, who gave money to Mrs. Clinton's 2008 presidential campaign – affirm the outrage!
In the course of litigating this suit, our corrupted Justice Department, even under the current Attorney General Jeff Sessions, has argued that Hillary Clinton is immune from suit, as a government official at the time. However, the law is clear that there can be no immunity for acts that are not legal and in this case even rise to the level of criminality!
I therefore filed a petition for writ of certiorari with the Supreme Court, and the justices, perhaps now with Kavanaugh joining them on the bench, will be deciding soon whether to hear it. This will be a "Supreme Test" for the "politicians in robes" who inhabit the high court. Will they do as others have done and protect Mrs. Clinton, a charter member of their Washington, D.C. elite establishment club, or will they finally hold her accountable and allow for justice to go forward?
If the past is a prologue, do not hold your breath, fellow patriots! Go to
www.freedomwatchusa.org
to join our Justice League to fight the legal and government establishment elites and return our nation to the vision of our Founding Fathers, where we were to be a country of laws and not men, as John Adams aptly declared.
© Larry Klayman
---
The views expressed by RenewAmerica columnists are their own and do not necessarily reflect the position of RenewAmerica or its affiliates.
---