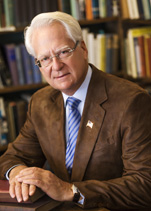 Larry Klayman
Corsi and I will hold Mueller accountable!

Forget About U.S. Justice Department!

By
Larry Klayman
April 19, 2019
I was driving to the Las Vegas McCarran International Airport last Friday on my way back from the Bundy Ranch, where I had been visiting with my client Cliven Bundy and his family and not only plotting future legal strategy but also to take another tour of his magnificent homestead on about 400,000 scenic acres in and around Lake Mead, when I turned on the car radio and tuned into Fox News' Brian Kilmeade show, who was analyzing the aftermath of the release of the Mueller Report. Brian, a decent soul even if he works for a network that has gone off the rails as it strains to move left with the likes of anti-Trumpers Chris Wallace and Shepard Smith, played a one minute clip called the "Hannity Minute." In this advertisement for Hannity's nightly show, Sean incredulously boasts, now that the Mueller report has cleared President Trump of Russian collusion, if not obstruction of justice, that there will soon to be "hell to pay" for special counsel Robert Mueller and his conflicted pro-Democrat/Clinton prosecutorial staff, as well as their collaborators at the Federal Bureau of Investigation (FBI) and U.S. Department of Justice (DOJ) as a whole.
This prediction was vintage Hannity. By boosting ratings and advertising dollars by offering up highly sweetened Kool Aid to Fox News' viewers and listeners, I had to grimace. But if the past is a prologue, and it nearly always is, particularly for persons like me who have been fighting government corruption ever since I conceived of and founded Judicial Watch 25 years ago and later Freedom Watch 14 years ago, this will simply not happen if justice is to be meted out by our compromised Deep State DOJ, of which I was once a proud prosecutor in its Antitrust Division during the Reagan administration.
This is because the Deep State at my alma mater, overwhelmingly comprised of leftist and otherwise establishment "play it safe for one's future career prospects" lawyers, will always circle the wagons. Ironically, just look at what the DOJ, even under former attorney general Jeff Sessions and now current attorney general William Barr, is continuing to do by persecuting the Bundys. Despite the less than Honorable Gloria Navarro having dismissed the supersedeas indictment of Cliven and his equally brave sons Ryan and Ammon over prosecutorial misconduct by suborning perjury and hiding exculpatory evidence from the defense, it was the Barr DOJ which allowed the criminally minded U.S. Attorney in the District of Nevada, to take an appeal of the dismissal – which I am currently defending on the Bundys' behalf. Go to
www.clivenbundydefensefund.org
to support our legal efforts.
The reason for the Barr Justice Department's frivolous appeal; to circle the wagons hoping that the U.S. Court of Appeals for the Ninth Circuit will reverse Navarro's forced dismissal so that these prosecutors can save their careers.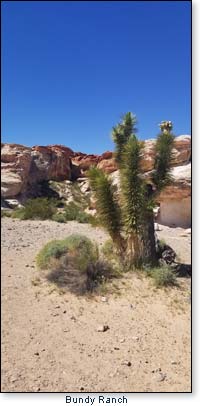 This circle the wagon mentality at DOJ, which conclusion I am compelled to reach based on my experience as a former prosecutor and a Washington, D.C., lawyer of 37 years, is much stronger than any desire by our nation's so called premier law enforcement agency to mete out justice for the crimes committed by Mueller in waging a frivolous "witch hunt" against the 45th President of the United States. And, if the Deep State at DOJ will seek to cover up the crimes of the prosecutors in the Bundy criminal cases, then just think of their intent and motivation to cover up the criminality of Mueller and his hack leftist staff. Mueller, which the swamp's establishment on both sides of the aisle has falsely deemed a "man of great integrity," will surely be added to the Protected Species Act, along with the Desert Tortoise, which DOJ and Bureau of Land Management goons used as a pretext to threaten the lives of the Bundys to try to drive them off of their land at Bunkerville, Nevada.
In light of this, along comes my brave "co-conspiracy theorist" – as the left likes to paint us – Dr. Jerome Corsi, who had been in Mueller's crosshairs during his now concluded "witch hunt." Having been threatened by the special counsel with indictment if he did not agree to lie under oath to take the president down over Russian collusion, Jerry, with my help and my co-counsel David Gray, stood his ground and said NO! Corsi would not be coerced to lie under oath before God and His Son even when he was offered a so called sweet heart deal to plead to one count of perjury with no jail time.
By saying "nyet" (to keep the Russian collusion motive alive and well), Jerry risked life imprisonment if he was falsely indicted and then convicted by what likely would be a leftist pro-Democrat Washington, D.C., jury.
Realizing, based on our joint experience that the best defense is an aggressive offense – how else can one keep the ball away from the other team – Jerry on my advice authorized me to sue Mueller, DOJ and the FBI over their violation of his constitutional rights. In Mueller's case, we even sued him personally, demanding millions of dollars in damages not for our financial gain, but to bankrupt him and set an example that in the future this type of government law enforcement tyranny would not be tolerated!
By putting Mueller on defense, I sincerely believe that this also convinced the special counsel to not indict Jerry, as this would have compounded our prayer for damages to be levied personally against him. In effect, our legal strategy was like putting the TV advertised "club" on your car's steering wheel. By so doing and making it harder for the criminal to steal your car, you send him packing to go steal someone else's car.
In this case the easy car to steal, not by our design, but in practice, proved to be Roger Stone, who had allegedly lied under oath to congressional investigators and who, in his own words, had threatened to kill a material witness, Randy Credico and his service dog, if he did not lie under oath about his involvement with Stone.
The irony here is that while Stone was indicted for threatening a material witness, which amounts if proven to witness tampering and obstruction of justice, Mueller did the same exact thing with regard to Jerry.
And that in a corrupt nutshell is why our lawsuit against Mueller has real teeth and is likely to bring about justice, while the calculated predictions of the likes of Hannity are just the equivalent of blowing smoke. The legal efforts of Dr. Corsi and me are the real deal!
Go to
www.corsidefensefund.com
to support our case to hold Mueller and the corrupt DOJ and its FBI accountable for their crimes.
© Larry Klayman
---
The views expressed by RenewAmerica columnists are their own and do not necessarily reflect the position of RenewAmerica or its affiliates.
---