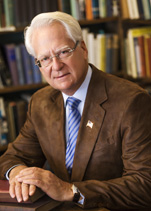 Larry Klayman
Biden-Harris and their Fourth Reich!

"American Societal Whores" Throw Their Lot in With the Left!

By
Larry Klayman
April 5, 2021
In the days, months and years leading up to the rise of Adolf Hitler and Nazi Germany, also called the Third Reich, all aspects of German society eventually threw their lot in with the eventual Fuehrer. Even German Jews, believing naively that they were part of the Teutonic hierarchy in the sciences, the arts, medicine, law, business and elsewhere, initially had little objection to Hitler and his comrades in the National Socialist Party. They like the rest of the world, however, later learned the hard truth when millions of them were murdered in gas chambers and ovens.
Most influential and powerful in Hitler's rise to power was German industry: the likes of Mercedes, BMW, Leitz, and Deutche Bank (which financed the construction and operation of the Third Reich's concentration camps) and hosts of other wealthy industrialists. More than any other aspect of German society, and they all virtually threw their lot in with the Nazis, they were the ones responsible for allowing Hitler to seize control and maintain that control until 1945, but only after a multitude of millions were killed worldwide, the six million Jews, gypsies and mentally infirm as just one aspect of the Holocaust. The Soviet Union itself lost over 26 million people to Hitler and his Third Reich.
Fast forward to 2021, and the rise of what is in effect a Fourth Reich in the United States after the fraudulent election of the left's braindead criminal Joe Biden and his leftist lying evil witch of a sidekick Kamala Harris, as the alleged president and vice-president. Pushing "national socialism" and borderline communism with a never-ending flow of edicts aka executive orders in the first two months of White House occupancy, allowing for an onslaught of illegal aliens who would largely vote Democrat furthered with the issuance of illegal drivers licenses in leftist states such as California and New York as a pretext, and playing the race card at every turn to divide the nation to their advantage as Hitler did with the Jews – whites have become scapegoats like "Hitler's Jews" in today's Biden-Harris world – the left has garnered and consolidated support from major corporations, unions, sports leagues, and large law firms, who expect to have their pockets lined just as German industry and other aspects of German society did under the Third Reich.
In my own milieu, the legal profession and its judiciary are largely controlled by the left, including some bar associations like the District of Columbia Bar which are trying to eliminate conservative advocates such as me, Kellyanne Conway, Rudy Giuliani, Ted Cruz, Josh Hawley and many others. And, the situation was not lessened by President Trump's appointment of federal judges, as I write in my new book "It Takes a Revolution: Forget the Scandal Industry!," which can be purchased at BarnesandNoble.com and all major booksellers online and at www.freedomwatchusa.org. The federal judges and Supreme Court justices that were served up to and put on The Donald's Oval Office desk to nominate to the bench by sleazy Republican establishment pols (and lobbyists) such as now Minority Senate leader Mitch McConnell – a man like Joe Biden who took bribes under the table from even our staunchest enemy the Butchers of Beijing – were largely wolves in sheep's clothing. My experience is that the Trump federal judges are judicial establishment hacks of the lowest order and integrity, having been put there through political campaign contributions and sometimes out and out bribes. Again, read about it in real time in "Revolution!" These dishonest and disloyal court jesters even abandoned and threw Trump under the bus when it came time to do their job on behalf of the American people during the election challenges in their courtrooms after the fraudulent 2021 presidential election. Their motto: why should we uphold the rule of law much more the Constitution for an apparent loser! We already got what we wanted from Trump with our coronation to the federal bench, a lifetime appointment with lots of job security and perks. He can't touch us now!
Just this weekend, in the midst of the Easter and Passover holiday season, We the People have again experienced, up close and personal, new power grabs by the left furthered by its corrupt stooges Biden and Harris. Following the passage of legislation to lessen voter fraud in Georgia, which simply requires identification to vote and does not generally lessen voting dates, time or hours, the left, using Biden and former President Barack Hussein Obama as their eager and willing mouthpieces, called for Major League Baseball to pull this year's All-Star game from Atlanta – calling the legislation, you guessed it, racist and reminiscent of so-called Jim Crow laws after the Civil War. Wasting no time in running for the exits stage left were major corporations such as Coca Cola and Delta, both of which are based in Atlanta. Coke even owns Emory University, where I went to law school and where it is impossible to purchase Pepsi Cola on campus. Scores of others followed suit, such as Microsoft, although this was no surprise with ultra-leftist Bill Gates at its helm. Sure enough, Major League Baseball happily obliged and removed the All-Star Game from Atlanta, Georgia.
Couple this with the power of Big Tech: the Apples, Googles, Twitters, Instagrams, and Facebooks having a stranglehold on free speech, which along with even previously conservative websites such as www.wnd.com censoring other conservatives such as me out of fear that they will be retaliated against by the left and de-platformed with their fundraising pitches, and the complete takeover by the left of the American way of life, including America's historic pastime baseball (not to mention the other sports leagues), is virtually complete.
But wait, not to be left out in the mix is the all-powerful Harris-Biden Justice Department, which has been turned into a "Gestapo" by its supreme leaders. Misusing the FBI and its lackey director Christopher Wray, the Harris-Biden regime has terrorized by branding as primarily alleged "white domestic terrorists" anyone who was in Washington, D.C., on January 6, 2021, in protest of the fraudulent election of Biden and Harris, much more the cancerous rank corruption in all three branches of government, particularly the federal judiciary which had just thrown President Trump under the bus. This new American Gestapo is spending our taxpayer resources rounding up Trump supporters and seizing their cell phones, threatening them with warrants if they do not turn them over, and indicting those persons who are alleged to be a threat by virtue of their having even peacefully entered the Capitol Building that day. And, if that is not enough, there are the twenty thousand plus National Guardsmen and troops now stationed in the nation's so-called capital, to prevent the overthrow of the Harris-Biden regime.
Such is the state of the nation! If the masses do not now get up off their living room couches and turn off cable news and join in waging a peaceful and legal revolution, as I propose with concrete measures in my book "Revolution!", the country is dead to its last rights.
With the Divine Providence of the Father and His Son, who were summoned in our Declaration of Independence on July 4, 1776, and came to the aid of the colonies, We the People can and will prevail! But We the People can only liberate the republic from the nooses the Harris-Biden Fourth Reich has placed around our collective necks if we now urgently come out of "complacent retirement." In the prophetic words of one of our greatest of Founding Fathers, Benjamin Franklin, either we all will decide to hang together or we – and future generations of Americans – will hang separately, as millions also died in gas chambers and ovens, and on the battlefields, during the horrific reign of the Third Reich.
That is our stark choice!
© Larry Klayman
---
The views expressed by RenewAmerica columnists are their own and do not necessarily reflect the position of RenewAmerica or its affiliates.
---