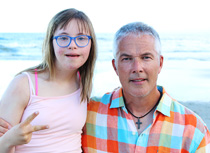 Kurt Kondrich
The real climate change we need

By
Kurt Kondrich
December 8, 2015
There is much coverage in the media today about the threats of climate change and the impact it could have on mankind. Some even claim that Climate Change threatens the existence of human beings on our planet. I do believe there is an urgent need to address Climate Change, but the change we need is in the climate of death that is sweeping across our globe at a rapid pace.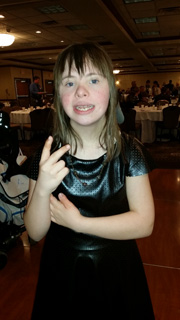 There is a group of beautiful, pure, human beings being systematically identified, targeted and eliminated at a 90%+ termination rate worldwide, and persons with Down syndrome are the change to the "Climate of Death" this lost culture desperately needs. Thanks to prenatal vetting and prejudice which leads to a false classification of "defective" or "burdensome" for these people, we could very well witness the extinction of individuals with Down syndrome in the not too distant future. My amazing daughter Chloe was born in 2003 with a diagnosis of Down syndrome, and in just 12 years she has brought global warming to the hearts of many as she melts away false and negative prenatal profiling of these incredible persons with an extra chromosome. Chloe spreads unconditional love, purity, kindness and empathy everywhere she goes, and she and all like her represent a community of peace. As prenatal screening and identification techniques advance we all must ask who will be next to face the fierce storm of annihilation from our global climate of death and deception?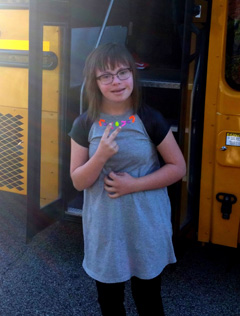 I do believe the most imminent threat to the existence of human beings is the Climate of Death poisoning society, and I pray that our broken, misguided global community will soon change to a Climate of Life that warmly embraces our most precious, priceless gift – Human Life.
Proverbs 14:25 "A truthful witness saves lives, but a false witness is deceitful."
© Kurt Kondrich
---
The views expressed by RenewAmerica columnists are their own and do not necessarily reflect the position of RenewAmerica or its affiliates.
---