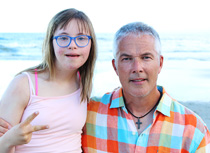 Kurt Kondrich
Hot drinks, warm conversation: how building trust could influence the way we counsel abortion-determined women

By
Kurt Kondrich
November 22, 2016
As a former Police Officer I have always been interested in focusing on how to prevent a regretful incident before the decision is made to engage in the act. I worked closely with our local domestic violence Women's Center and shelter to help women and children escape the harmful and sometimes deadly consequences of a toxic relationship by connecting them to positive resources in the community. I also taught the DARE program to children in city schools to show them the evils and wreckage caused by drugs and alcohol, and I always loved shining the Light of Truth into darkness that was destroying our culture. This passion for facts and truth has served me well in my prolife advocacy and mission and made me realize how critical it is to surround an abortion-determined woman with warmth, love, care and support. Now in my role as Senior Director of Development at Human Coalition Pittsburgh, I get to see that warmth and support in action every single day.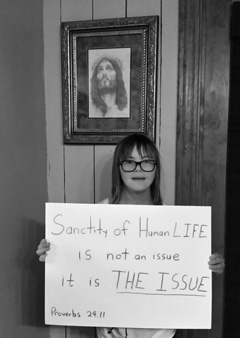 In 2008, Lawrence E. Williams and John A. Bargh argued that the experience of physical warmth and psychological warmth are deeply interconnected. National Geographic encapsulated this concept with the phrase, "warm hands, warm heart." A structure in the cerebral cortex of the brain, researchers say, is implicated in the processing of both physical and psychological warmth. Furthermore, research suggests that the experience of physical warmth from a trustworthy caregiver in infancy is crucial to the development of healthy adult relationships. In fact, attachment theorist John Bowlby posits that this warm interaction in early life is "critical for the survival of many animals."
And researchers posit that the experience of physical warmth corresponds to interpersonal warmth throughout life. New research by Human Coalition explores the role of interpersonal warmth in establishing trust and compassion in counseling pregnant women considering abortion. Abortion-determined women often feel pressured to abort because of unideal socioeconomic circumstances, an unsupportive partner, and feelings of unpreparedness – in short, abortion is clearly not a decision that springs from happiness.
Writer Frederica Mathewes-Green discussed the feeling of entrapment experienced by many women who feel that abortion is their best or only viable pregnancy outcome. Mathewes-Green said: There is tremendous sadness and loneliness in the cry 'A woman's right to choose.' No one wants an abortion as she wants an ice-cream cone or a Porsche. She wants an abortion as an animal, caught in a trap, wants to gnaw off its own leg.
Pro-life counseling approaches that focus on the negative impacts of abortion only serve to compound the discord that already afflicts the mother. Instead, pro-life clinics should maximize power of happiness and warmth. To this end, Human Coalition incorporated the psychology of warm priming into counseling abortion-determined women who visited their women's care clinic in Pittsburgh, Pennsylvania. At the beginning of a pregnant woman's visit, she was either offered a warm drink (decaf hot tea, decaf coffee, or hot chocolate) upon arrival, or had the option of sitting in a chair in the waiting room equipped with a heating pad for the neck and shoulders. There were also seats without heating pads; these served as a control.
The goal of the experiment was to examine whether efforts to increase interpersonal warmth through warm priming correlated to a more positive outcome for the mother and child. What researchers found was that women who had been primed with heat had a greater "happiness recall," or memory of how happy they had been the moment they learned they were pregnant. Previously, Human Coalition has found that women who scored higher on this happiness scale also had a higher incidence of choosing life. So, while warm priming does not have a direct causal relationship to a woman's decision to have her baby, it is a tool that appears to be beneficial to the process of counseling a woman considering abortion.
The result of this investment of warmth, love, care and compassion is often a decision to choose life, and this truly is a priceless return. Not only is the unborn child saved but the mother and often father are spared the lifelong negative consequences of abortion which causes mental, physical, emotional and spiritual harm. human life is our greatest national treasure and resource, and defending and protecting our most vulnerable children and parents should be our #1 focus and commitment.
© Kurt Kondrich
---
The views expressed by RenewAmerica columnists are their own and do not necessarily reflect the position of RenewAmerica or its affiliates.
---