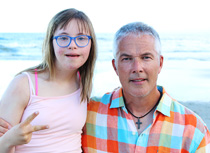 Kurt Kondrich
March for Life DADvocate reflection

By
Kurt Kondrich
January 4, 2020
Since the day President Trump was elected to lead our nation, he has clearly established himself as the greatest, most Prolife President ever in American history. The actions he has taken since being sworn in have helped more than ever to dramatically defund and cut the greatest cause of death in America – abortion. Over 61 million of our most vulnerable children have been terminated since 1973, and President Trump recognizes and prioritizes the urgency and mandate to end this culture of death by strongly defending and protecting our most precious, priceless National Treasure – Human Life!
Our President now more than ever is under attack by dark forces attempting to legalize, promote and fund abortion up to the day of birth. There are many critics of our Commander in Chief who make false statements about his compassion, and as we prepare for the 2020 March for Life I wanted to share a personal story that will give a glimpse into the heart and soul of our President.
When my amazing daughter Chloe was born in 2003 with a diagnosis of Down syndrome, we soon learned that 60–90%+ of these beautiful children were being identified, targeted and eliminated in a silent prenatal genocide for not meeting the misguided cultural mandate for perfection. I changed my life's course and became a loud DADvocate to end this Down syndrome Genocide speaking at many national venues, conferences and even the United Nations twice. In 2018 President Trump became the first President ever to address the March for Life live from the White House while 100's of thousands of people watched and cheered. Chloe and our family were contacted by the White House to stand by the President for this historic life event, and it was truly amazing and magical. During the President's uplifting speech, my daughter Chloe began pointing in the sky and saying "Daddy I see Him, I see Him"! When I asked Chloe Who she saw, she replied "I see Jesus"! After President Trump finished his incredible March for Life address, he approached Chloe, told everyone she is beautiful, and kissed her on the head. What an awesome testimony and visual to the heart and soul of the leader of our one nation under God, and I have included pictures and a video capturing these moments
https://youtu.be/VvhhZq1ryeY
I believe that Chloe did see Jesus smiling down at the March for Life on our American President who has made an unwavering, focused commitment to restore a culture of Life and end the greatest social injustice ever committed against our most vulnerable and defenseless citizens. At this moment of history we all need to pray nonstop for President Trump and loudly proclaim the truth so that the Light of truth will continue to spread across our nation and dispel the darkness that has caused so much death and deception. God is watching our actions as Chloe observed at the 2018 March for Life, and I along with countless others absolutely believe that the future of our country will be determined by how strongly and loudly we defend, protect and "Speak up for those who cannot speak for themselves!" Proverbs 31:8.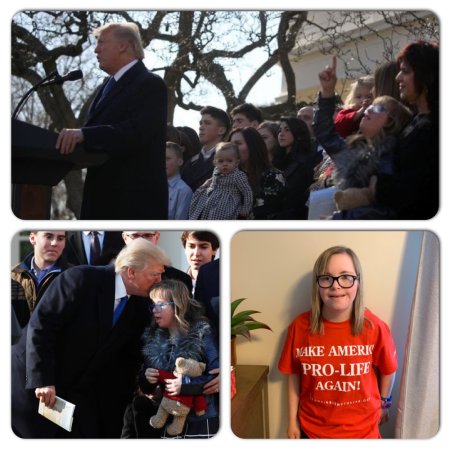 © Kurt Kondrich
---
The views expressed by RenewAmerica columnists are their own and do not necessarily reflect the position of RenewAmerica or its affiliates.
---