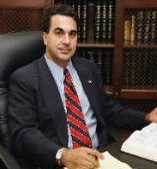 Monte Kuligowski
Governor inadvertently unravels Obama's birth narrative

By
Monte Kuligowski
January 24, 2011
Several narratives on Obama's birth and secrecy have been firmly set in place by the president's biggest fans: the major news media.
One media template on why anyone would ask questions about Obama's birth or secrecy says that such questions necessarily come from racists who simply cannot handle having a black president. That accusation worked for a while, but it's becoming increasingly laughable.
It's not as though blacks had never run for the presidency. With the example of Jesse Jackson in the 1980s, even though many conservatives loathe the man, no one claimed that Jackson was not a "natural born Citizen;" which incidentally means a U.S. citizen having been born to two U.S. citizen parents. Additionally, no one suggested that Jackson needed to prove that he was born in the United States.
Why were no such claims made? Maybe, because Jackson did not have a foreign national father who was not a U.S. citizen; Jackson had no paternal relatives or a foreign dignitary claim he was born in Kenya; no Kenyan or U.S.
news
story
had referred to Jackson as "Kenyan-born;" and Jackson did not have a half-sister claim Jackson was born in one Honolulu hospital as Jackson mentioned another while keeping records sealed. Jackson was not secretive with his basic information and no doubts of his South Carolina birth existed.
To explain Obama's unexplainable secrecy regarding his birth records and even education records and passport information, the media came up with this template: Obama in his political genius is merely toying with the racists who have the audacity to ask for his basic information. The more they ask to see his "birth certificate" the crazier they appear.
In short, the irrefutable proof of the "mainstream" birth narrative is this: Obama has posted online a "certification of live birth" showing his birth in Hawaii; the state's department of health has confirmed the document exists; even though no hospital or doctor of record is listed, the document is sufficient because Obama could not have obtained the "birth certificate" unless he had been born in Hawaii. Two Honolulu newspapers ran Obama birth announcements in 1961; and the former governor of Hawaii, Linda Lingle, personally confirmed that a more detailed birth certificate exists, showing his Honolulu hospital of birth.
The major media narratives of Obama's birth and secrecy have been packaged and tied with a pretty bow. So far, those who have pulled at the ribbon have gotten their hands slapped by our brave journalists.
Well, unfortunately for the media's irrefutable proof, the breaking news of 2011 is that the present governor of Hawaii, Neil Abercrombie attempted to resolve the issue once and for all but cannot locate Obama's hospital-generated birth certificate listing Obama's hospital and physician.
It turns out that confirmation of Obama's hospital of birth is simply missing. Here's the recent
story
from the UK Daily Mail:
"Pressure was mounting on Hawaii Governor Neil Abercrombie today amid increasing confusion over whether President Obama was born there.
"Abercrombie said on Tuesday that an investigation had unearthed papers proving Obama was born in Hawaii in 1961.
"He told Honolulu's Star-Advertiser: 'It actually exists in the archives, written down,' he said.
"But it became apparent that what had been discovered was an unspecified listing or notation of Obama's birth that someone had made in the state archives and not a birth certificate.
"And in the same interview Abercrombie suggested that a long-form, hospital-generated birth certificate for Barack Obama may not exist within the vital records maintained by the Hawaii Department of Health."
The harsh reality is that former Gov. Lingle hasn't confirmed anything beyond the fact that Obama says he was born Kapi'olani Hospital. Inasmuch as Obama has not released any medical records, she could have only seen the state vital records archives in which Abercrombie says no detailed birth certificate can be found. Interestingly, after Lingle made her
statement
, identifying Kapi'olani, Snopes.com
replaced
Queen's Medical Center with Kapi'olani on its site.
The public was led to believe that, of course Obama has a hospital-generated birth certificate in the archives, but releasing detailed birth information would have been sort of beneath Obama. And so long as he withholds the information he supposedly looks brilliant while the "birthers" look crazy.
The media narrative which was thought to have been air tight was in fact in jeopardy all along. It begins with the false assumption that the
document
Obama posted online can only be obtained via a Hawaii birth.
But there is a way for Hawaii to have generated that which Obama posted without a Hawaii birth. I have yet to hear anyone talk about which Hawaii document is generated when a non-hospital birth takes place or when such a birth is alleged to have occurred on application of the birth mother. Correct me if I'm wrong, but I believe regarding at-home births a parent may register the child's birth and obtain exactly what Obama posted online. Maybe Obama was born at home and not in a hospital — like Jesse Jackson and many others. Or maybe Obama's mother simply made the claim to obtain a U.S. "birth certificate."
Going back to the clip from the Daily Mail, Abercrombie concludes that a "hospital-generated birth certificate for Barack Obama may not exist within the vital records . . . ." But here's what does exist: "discovered was an unspecified listing or notation of Obama's birth that someone had made in the state archives and not a birth certificate."
What is the "unspecified listing or notation" in the state's record?" Is it a reference to a home birth registration? Until Obama releases all of his birth information we will never know.
By the way, the certification Obama posted would have generated basic newspaper announcements when the birth was registered and became public information. Obama's birth
announcements
in the Honolulu newspapers are identical and scant; which do not appear to have been placed by proud parents or grandparents: "Mr. and Mrs. Barack H. Obama, 6085 Kalanianaole Hwy., son, August 4."
Conservatives do not need to worry that the latest news is some brilliant plot by Obama to get the "birthers" all worked up only for Obama to release his full hospital and state records just in time to build momentum for the 2012 elections. If he should release proof of his alleged hospital birth — so what? That's all most people were asking for all along.
Importantly, conservatives do not need to take the position that Obama is foreign-born; though that possibility has not been ruled out by the facts. The burden is not on the electorate to prove anything. The One needs to be forced out from the sidelines where he stands as though he is some third-party spectator to his own secrecy.
Regarding the Gov. Abercrombie news, the Star Advertiser
reports
that:
"Democratic Gov. Neil Abercrombie will end his quest to prove President Barack Obama was born in Hawaii because it's against state law to release private documents, his office said today. State Attorney General David Louie told the governor he can't disclose an individual's birth documentation without a person's consent, Abercrombie spokeswoman Donalyn Dela Cruz said."
How long would it take for President Obama to grant consent to the department of health or to sign a simple release of records form with the relevant hospital?
Conservatives and all Americans have a right to demand the release of Obama's basic information. Mr. Obama promised "unprecedented transparency," so let's see it. Even Chris "thrill-up-the-leg" Matthews has recently
wondered
out loud why Obama doesn't just release his detailed birth certificate to end the controversy. When will the major news media acquire a little journalistic curiosity?
The longer the basic information is withheld the creepier the whole thing looks for Obama. "What the hell is he hiding?" is the question many are asking.
Eventually the tide will turn and even more people will realize that the Obama records issue has been framed entirely backwards by the media. Let's hope that World Net Daily will soon be vindicated for single-handedly keeping the story alive and the so-called mainstream journalists will be exposed as the partisan hacks they have become.
The real issue is about Obama's secrecy not the craziness of "conspiracy theorists."
© Monte Kuligowski
---
The views expressed by RenewAmerica columnists are their own and do not necessarily reflect the position of RenewAmerica or its affiliates.
---