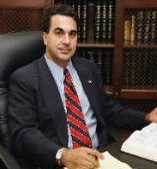 Monte Kuligowski
Chris Matthews and the thrill-O-meter

By
Monte Kuligowski
March 10, 2011
During the 2008 presidential campaign Chris Matthews began to experience a psychosomatic phenomenon occurring within his own mind and body. While listening to Obama campaigning, Matthews began to feel a strange emotional sensation which he describes as a "thrill going up" his "leg."
It turns out that a direct correlation exists between the level of Obama's popularity and the level of Matthews' thrill. It appears that what we might call the "Matthews' thrill-O-meter" is more reliable than any scientific opinion poll regardless of the methodology used.
When, for example, Mathews experienced a full leg thrill during the campaign, Obama's popularity was at its all time high.
Likewise during periods when the thrill was gone, Obama happened to be experiencing some of his worst polling numbers. In Oct. of 2010 Matthews said Obama was governing as an "elitist" who was unwilling to explain his policies to the public. Coincidentally, during that same period the Weekly Standard
reported
that Obama's approval numbers on his policies were at an all time low.
During times when Mathews was experiencing what we might call a "half leg thrill," Obama's poll numbers happened to be somewhere in the middle; just kind of so-so.
After the Tucson and State of the Union speeches we must note that Matthews got his full leg thrill back and Obama's numbers began to climb.
So is this all just coincidence? Or is there something to the Matthews thrill-O-meter?
Based on the disastrous healthcare debacle, the state of the economy and Obama's foreign policy against America's own interests, it began to appear that Matthews' thrill would never again rise to an above-knee level.
But just when we thought the days of the full leg thrill were over, Matthews recently came out singing Obama's praises in a way that can only be described as a full-on double leg thrill which apparently ran high into the inguinal region.
Just last Friday Matthews
gushed
: "Everything Obama's done has been good for this country." And a few days before that, Matthews and Michael Dyson were drooling over Obama together. Dyson claimed "if you can't like this black man, not only as president, but as another human being, there's no black man been made that's [sic] existing that you will like." Referring to Obama's life, Matthews
cooed
, "This isn't just frigging the American dream, it's darned near perfect."
Incredibly, in light of soaring gas prices and poor economic numbers Obama's job approval numbers have somehow made it back to the 47% level. Coincidence? The jury is still out.
The question remains whether Matthews' thrill causes Obama's numbers to rise or whether the rising numbers cause the thrill to rise.
It should be interesting to track the thrill during the 2012 elections.
Note to liberals: The preceding is parody and is not to be taken too seriously.
Hat tip: Noel Sheppard and Scott Whitlock
© Monte Kuligowski
---
The views expressed by RenewAmerica columnists are their own and do not necessarily reflect the position of RenewAmerica or its affiliates.
---