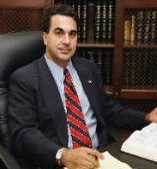 Monte Kuligowski
The (possible) brilliance of Team Obama

By
Monte Kuligowski
May 2, 2011
President Obama spent a lot of hard-earned taxpayer and private money during a recession to block the release of his birth certificate. In one lawsuit after the other the administration argued that citizens have no legal
standing
to challenge eligibility after an election. In most cases, people just wanted to see the birth certificate.
During Hillary's campaign in 2007, the Democrats were the first to request Obama's birth certificate. In 2008, a prominent Democrat, Phillip Berg, was the first to file a federal lawsuit requesting the release of the document.
Critics were maligned for years and were labeled "birthers" and "racists" for daring to even ask reasonable questions. Press Secretary Robert Gibbs repeatedly insisted that Obama's birth certificate was posted online — people were led to believe that no detailed certificate existed to be released.
In the process of concealment and delay, Mr. Obama weakened the office of the president and watered the existing clouds of doubt and suspicion. Mr. Obama fueled distrust and resentment through the arrogant and dismissive manner in which he handled the requests.
Mr. Obama even turned his uplifted chin the other direction as a decorated Army officer was sentenced to prison in Fort Leavenworth. Lt. Col. Terry Lakin's crime? He wanted to see the president's birth certificate. Prior to following orders from the commander and chief which would have endangered life and limb, Lakin merely wanted to see the document.
Why would Obama waste limited resources to fight its release, turn a huge voting bloc against himself, allow a man to be imprisoned, bury Hawaii bureaucrats in citizen requests and bring into question the legitimacy of his very presidency?
Anyone with two brain cells making contact believed Obama had something to hide.
Then, after years of obfuscation, suddenly, out of left field Mr. Obama released a detailed birth certificate on April 27, 2011. Two words: Donald Trump.
Assuming
arguendo
that the birth certificate is authentic, it turns out that on its face Obama had nothing in the document to hide after all!
So, what was the point of the unprecedented secrecy?
Mr. Obama announced on April 27 that he did not have time for any more "silliness." Oh, really? The president had time for the silliness of over 60 rounds of golf during domestic economic and international crises, but had no time to release his birth certificate?
Mr. Obama and his fans cite the need to end the "distraction" as the reason for finally releasing the long-awaited document. The problem with that reasoning is that Obama could have ended the "distraction" years ago. As his polling numbers were crashing on the issue, Obama told NBC's Brian Williams back in 2010 that the birth certificate was a distraction. Obama
explained
:
"Well, look, Brian, I can't spend all my time with my birth certificate plastered on my forehead. I don't think the American people want me to spend all my time on it."
Yes, that would be "silliness" for Obama to walk around with his birth certificate on his forehead, spending all his time on it. But no one was asking Obama to get all crazy. People were merely asking for him to sign one form and release it. Obama could have released it after the ninth hole during the clubhouse break.
The prevailing opinion is that the concealment thing originally benefited Obama politically but after the polling
numbers
declined to the point that only 38% "definitely" believed Obama was born in the United States, he had to release it.
Balderdash. Obama may have released it out of political panic but no politician wants to alienate a single voter. And Obama had been angering voters exponentially since the hiding game began years ago.
There has got to be another reason for Obama's unprecedented and seemingly illogical secrecy.
As a constitutional "scholar" Obama should have known that having been born to a foreign national father he was born into divided allegiance (as a "dual citizen") and not "natural born Citizen" status, as the Constitution requires.
Mr. Obama reasonably would have known that
prima facie
evidence precluded him from constitutional eligibility and only a court ruling in his favor would overcome that obstacle.
The only real "distraction" to be found in the Obama birth certificate secrecy issue is the diversion from the chief concern of constitutional eligibility: The requirement of an unbroken chain of undivided natural allegiance to the United States.
Though the Supreme Court has not ruled on the natural born clause, not one case exists to suggest that one U.S. citizen and one foreign national may confer "natural born Citizen" status to their children. When the Constitution was written in 1787 the drafters overwhelmingly understood that the meaning for "natural born Citizen" was found in Emmerich de Vattel's 1758 "Law of Nations" — which requires (in our context) two U.S. citizen parents at the time of the candidate's birth and uninterrupted allegiance to the United States.
The insertion into the Constitution of the natural born clause was all about loyalty and allegiance. Without the distinction of natural allegiance by parentage, a native born citizen would unconditionally qualify for the presidency regardless of conflicting loyalties. In such case, a native birth would be a meaningless technicality. Undeniably, "natural born Citizen" status is a higher standard than ordinary citizenship.
Even though John McCain was born outside the United States he was deemed by Congress a "natural born Citizen" inasmuch as he never owed allegiance to a foreign sovereignty (having been born on a U.S. military base).
If Obama's Chicago-machine team actually strategized and withheld the birth certificate in an effort to distract from the preeminent legal question of constitutional eligibility, then hats off to Axelrod and Emanuel. They pulled off one of the greatest scams of all time by putting an ineligible opportunist in the White House.
With all the focus on the birth certificate, most mainstream "journalists" and the public at large falsely believe that U.S. citizenship alone, without regard for natural allegiance, qualifies one for the presidency.
The distraction also diverted attention from the related question of whether Barack Obama was adopted by his stepfather, Lolo Soetoro in Indonesia. A few know that Obama was
registered
for elementary school in Jakarta as "Barry Soetoro." But Obama's citizenship status while in Indonesia remains unconfirmed.
We may never get a court ruling on "natural born Citizen" status as related to Barack Obama. And, though his college applications and passport records would answer the Indonesia question, I don't anticipate their release anytime soon. If it was sacrilegious to have asked for Obama's birth certificate it may be considered criminal to ask for anything more after His Majesty's beneficent unveiling of a more detailed certificate.
The Obama phenomena could not have happened without a sycophant news media. But If Obama's strategists actually planned all of this, it was brilliant.
© Monte Kuligowski
---
The views expressed by RenewAmerica columnists are their own and do not necessarily reflect the position of RenewAmerica or its affiliates.
---