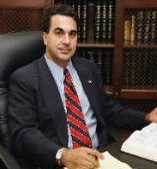 Monte Kuligowski
Assassination, OK! Waterboarding, no way

By
Monte Kuligowski
May 11, 2011
Ordinary Americans believe that waterboarding terrorists for life-saving information is perfectly reasonable. They also believe that gunning down Osama bin Laden, armed, unarmed or with no arms is something to celebrate. This piece is not concerned with ordinary Americans, however, but with the inconsistencies of the radical left.
Let's first begin with the
report
that an unarmed Osama bin Laden was assassinated in his home on May 1, in Pakistan by the order of President Barack Obama. Having received
intelligence
several months earlier on the residence of bin Laden, his wives and children, Obama could have taken him alive. Interestingly, nothing has been released to suggest that Obama gave an order to capture Osama.
Just the opposite is true. Reuters
reports
that an administration official relayed that, "this was a kill operation." The "U.S. team's mission was to kill bin Laden, not capture," as the headline reads.
The exact language of Obama's military "order" apparently has not been released. And, the media are not asking questions.
In 2009, Mr. Obama said that the enhanced interrogation technique of the Bush administration, namely, waterboarding, "violates our ideals and values." In Obama's mind, the very technique that ultimately led to the whereabouts of bin Laden is "torture" and has been criminalized by his administration.
In fact, Obama's Attorney General, Eric Holder was set to prosecute Bush administration officials in 2009 for human-rights violations. Holder was going to hold the Bush administration "accountable" for its "lawlessness." Fortunately, Dick Cheney rode the interview circuit defending and explaining the enhanced interrogation of three 9/11 terrorists, including Khalid Sheik Mohammed.
As plans were being made to afford 9/11 mastermind, KSM full constitutional rights and a civilian trial in the United States, Holder was preparing to prosecute the Bush administration for "torturing" Mohammed.
Obama was going to show the world how the rule of law works as applied to terrorists.
Obama was going to regain the "moral high ground" on the war on terror by closing Gitmo, Mirandizing captured combatants, and providing "fair" trials in the
57 States
. Good thing public opinion turned sharply against Obama or we would have witnessed the NYC show of the century, starring Khalid Sheik Mohammed as an oppressed terrorist.
Under Obama, we were told that the U.S. would regain its stature in the world. America would shake off the illegal, rule of law thwarting policies of the Bush administration. Civilian trials were in and "torture" was out.
If waterboarding is unlawful torture then one would think that government-ordered execution without trial must be unspeakable. Well, apparently not if Obama is the one giving the order.
President Gerald Ford signed an executive order in 1976 which prohibited the U.S. government from directing assassinations. President Carter in 1978 and President Reagan in 1981 reaffirmed the assassination decree with executive orders of their own. The prohibition against assassinations is one of the ways the United States is set apart from the gorilla governments of the world.
The exception is that the assassination prohibition doesn't apply during wartime. The problem is that the left mocked Bush's belief in 2008 that the U.S. was still engaged in a war with al Qaeda. The New York Times cynically
reported
on Bush's proposal that Congress acknowledge "that this nation remains engaged in an armed conflict with Al Qaeda" in its piece, "Bush seeks to affirm a continuing war on terror."
The
Times
piece concludes with the remarks of one of Bush's critics:
"I do not believe that we are in a state of war whatsoever . . . We have an odious opponent [al Qaeda] that the criminal justice system is able to identify and indict and convict. They're not a goliath. Don't treat them that way."
If we are not "in a state of war whatsoever," as many progressives believed in 2008, then Obama committed a felony human rights crime in Pakistan on or about May 1, 2011.
Considering that Obama and Holder agree with the quote above, that the "criminal justice system is able to identify and indict and convict [terrorists]" it is a little odd that Obama did not order the capture of Osama to showcase the decency of American values and achieve justice via the impartial system of the federal courts.
If not United States courts, one has to wonder why Obama didn't seek to try Osama in an international
tribunal
, considering that Barack is big on the United Nations and international criminal justice.
Ironically, now Mr. Obama's supporters argue that a "state of war" or "armed conflict" transforms Obama's otherwise illegal assassination into self-defense.
"The targeting of al-Qaida leader Osama bin Laden was consistent with the U.N. charter and U.S. law and not an illegal assassination as some critics have argued, two national security law experts affirmed." The security law experts
referred to
are John Norton Moore and Robert F. Turner of Virginia's Center for National Security Law.
"'Article 51 of the U.N. Charter reaffirms the pre-existing right of states to use lethal force in self-defense,' said Moore, who serves as director of the center and is Walter L. Brown Professor of Law at U.Va."
The validity of Reagan's executive order prohibiting assassination is acknowledged but, "'that provision clearly does not constrain otherwise lawful killings during armed conflict,' said Turner, the associate director of the center."
"Moore said that calling the killing of bin Laden an 'extrajudicial execution,' as some critics have labeled it, ignores the reality of armed conflict."
Normally, "armed conflict" and "self-defense" imply an imminent threat. But CNN
reported
that even after the assassination of bin Laden, the Dept. of Homeland Security did not increase the terror threat level. A spokesperson noted that, "Secretary (Janet) Napolitano has been clear since announcing the NTAS (National Terrorism Advisory System) in January that we will only issue alerts when we have specific or credible information to convey to the American public."
So, Mr. Obama had no "specific or credible information" of any imminent threat involving bin Laden. And, reportedly, the cowardly bin Laden was armed only with a
brave
wife at the time of his "extrajudicial execution" in his home.
When Saddam Hussein was discovered hiding in Iraq, President Bush could have used the "armed conflict" argument and summarily executed the dictator. But instead, Hussein was turned over to the Iraqi tribunal. The Iraqi people were well aware of Saddam's manifold atrocities, but that mass murderer nevertheless got a fair trial and a "judicial execution."
Based on his repertoire of snarky remarks against Bush, isn't Obama supposedly all about the rule of law and American ideals and values.
Nothing prevented Obama from capturing Osama and turning him over to a military or other tribunal to be charged and tried.
But I guess summarily executing Osama was one way to avoid the dilemma of whether to allow waterboarding for priceless military intelligence. Instead, Obama chose to become the first American president to submit to Sharia law by washing Osama's wretched body and giving him an Islamic burial at sea.
We heard a lot about "cowboy justice" when Bush was president. Now we have cowboy justice Obama-style, with a splash of reverence for Islam.
Originally published May 9, 2011, at WorldNetDaily
© Monte Kuligowski
---
The views expressed by RenewAmerica columnists are their own and do not necessarily reflect the position of RenewAmerica or its affiliates.
---