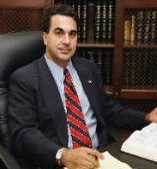 Monte Kuligowski
Barack Obama: 'This is not a game'

By
Monte Kuligowski
October 8, 2011
Lawyers can tell you that if a witness prefaces his answer with, "Honestly," or "To tell you the truth," you can generally brace for some contemporaneous prevarication.
I suspect the same is the case regarding Barack Obama and his surreal "jobs" bill campaign.
One prominent Oct. 6 news headline reads: "The president says 'this is not a game' as he urges Republicans to get behind his $447 billion jobs package." Obama made the "game" remark during his recent White House news conference.
Most people are capable of realizing that Obama's "shovel ready" Jobs Bill 2 is
nothing but
a political game. And, Obama's insistence that "this is not a game," ought to remove any lingering doubt for those hoping that Obama might actually have a bill that will work.
If Obama were forced to drink a little truth serum, a "defiant Obama" would be announcing that "this is a game," and would be noting that even Democrats have failed to get behind his $447 billion spending package.
The truth is that Obama cannot get a single Democrat to cosponsor his latest "jobs" bill and even Harry Reid refused to go on record, blocking a vote on the Senate Floor on Tuesday.
Wouldn't it be great if the Republicans would actually outmaneuver Obama just once and call him out on his brazen political stunt? This could be the tipping point for Obama's reelection hopes.
Inasmuch as Obama is trying to sell another mammoth jobs bill now might be a really good time to talk about the success of Obama's first "shovel ready" $787 billion jobs bill.
How about a House investigation into exactly where the borrowed taxpayer money went? How much did it cost again per "job created." And, how much will it cost per job created under Obama's new plan? As Obama is out making sound bites, setting up the Republicans, they should be making sound bites of their own.
Scott Wheeler of the
National Republican Trust
has a creative idea to turn the tables on Obama. The GOP should get behind Obama's latest jobs bill so long as Obama agrees to take a pledge. The Wheeler strategy would require Obama to
PLEDGE that if his bill passes and the unemployment rate hasn't dropped below 7.6 percent in 1 year he must withdraw from his reelection bid! [7.6% is very generous considering Obama's first jobs bill was supposed to prevent the rate from reaching 8%]
Imagine John Boehner in front of the cameras with the pledge in hand ready for Obama to sign. Why not use Obama's political stunt against him? Let it be said that Obama doesn't have confidence in his $447 billion proposal or that he really doesn't want to lower the unemployment rate.
The Republican leadership should put the ball back in Obama's court.
© Monte Kuligowski
---
The views expressed by RenewAmerica columnists are their own and do not necessarily reflect the position of RenewAmerica or its affiliates.
---