Stella Lohmann
What a national emergency proclamation means

By
Stella Lohmann
October 24, 2009
ALERT: Swine Flu Vaccine Makers Refuse
According to Fox News, Obama signed a declaration late Friday night that allows medical treatment facilities to better handle a surge in flu patients by waiving federal requirements on a case-by-case basis.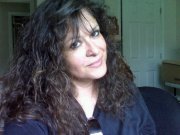 The Centers for Disease Control reports that a thousand have died from the virus and there have been 20,000 hospitalizations.
"The foundation of our national approach to the H1N1 flu has been preparedness at all levels — personal, business, and government — and this proclamation helps that effort by advancing our overall response capability," the White House said in a statement.
Declaring the H1N1 pandemic as a national emergency changes how government can control and even mandate vaccinations and consequences if someone refuses. In Georgia, Turner Stadium, home of the Atlanta Braves major league baseball team and former location of the 1996 Olympics, is being considered as a vaccination center, in addition to schools.
Atlanta Hartsfield-Jackson Airport is an official Quarantine Station, and under a declared state of emergency for health reasons, the Governor has full authority to order the entire populace to be vaccinated and implement forced quarantine. Congress has already given the President expanded powers under the Insurrection Act of 1807 via the 2007 Defense Authorization Bill. The President has full authority to federalize the National Guard troops to handle health emergencies, including pandemics.

The Emergency Nurses Association posted these updates:

Shreveport, Louisiana, KSLA News 12 reported "The H1N1 virus & the workplace":

Louisiana and federal health officials are now urging employers to create their own "flu plan," not only to deal with the H1N1 virus but also for the seasonal flu. In fact, experts urge companies to include in that plan a review of attendance policies so sick employees don't feel pressured to come to work, only to infect other employees.

Fox Network in Memphis, TN reported "LeBonheur ER Overwhelmed with Patients":

Parents worried about their children being infected with H1N1 swine flu are filling the emergency room of Le Bonheur Children's Medical Center. Doctors have seen hundreds of children over the last 24 hours. Not all the children are sick with the flu, but their parents are sick with worry.

The ramifications and costs could be staggering nationwide as the world looks to the United States for the vaccines from costly research that has always been there to fight diseases for the past hundred years. In an ailing economy, finding hefty investors became a global concern as the world and the United States prepare to vaccinate populations by the millions. Anxiety over government officials deciding who is vaccinated and reported delays in supplies is coupled with concerns by those who choose not to take the vaccination.

On May 9, 2007, the White House was given unprecedented powers allowing the government to bypass the U.S. Congress and the separation of powers. Obama used that power in signing the proclamation declaring the H1N1 a national emergency. The directive also places the Secretary of Homeland Security in charge of domestic "security:

"This policy establishes 'National Essential Functions,' prescribing continuity requirements for all executive departments and agencies, and providing guidance for state, local, territorial, tribal governments, and private sector organizations in order to ensure a comprehensive and integrated national continuity program that will enhance the credibility of our national security posture and enable a more rapid and effective response to and recovery from a national emergency."

This policy was passed by the newly formed Homeland Security Department created shortly after the 9/11 terrorists attacks. The difference is that thousands of innocent Americans lost their lives in 2001 through intentional acts of terrorism, not a borderless flu strain. No worldwide agency gave input into the department's formation, or how it would operate. But now, the Department of Homeland Security is deciding policies of health under their charge of "domestic security." On April 26th, 2009, the CDC and U.S. Secretary of Homeland Security held a press conference and declared a National Public Health Emergency.

Peter McCarthy of The Texas Health Freedom Coalition is concerned about what is in the vaccination. Doses of the vaccine could contain two controversial compounds: thimerosal and squalene, McCarthy told The Daily Texan (August 12, 2009). McCarthy is a national lobbyist, but he's not alone in his findings. A growing number of scientists and researchers believe that a relationship between the increase in cases of autism, attention deficit hyperactive disorder, and speech or language delay and the increased use of mercury-containing thimerosal in vaccines is plausible and deserves more scrutiny, according to the National Autism Association. Dr. Thomas Burbacher, a University of Washington researcher, found that exposure to Thimerosal, the ethyl mercury-based vaccine preservative, resulted in inorganic mercury deposits in the brain that were twice the amount of those following exposure to equal amounts of methyl mercury, the type commonly found in fish.

Dr. Burbacher's previous research found that inorganic mercury is associated with a neuro-inflammatory process, recently documented to also occur in the brains of children diagnosed with autism. Inorganic mercury has no discernable half-life and, once trapped in the brain, continues to damage brain cells. (NAA has been assisting in funding the ongoing Burbacher research since 2005.)

This research is missing in the CDC's or Homeland Security public relations press releases and not posed by mainstream media. Howbeit, chronologies of policies and what they mean to Americans are available — buried within government, world health organizations, and manufacturers and investors websites.

Additional information on H1N1:

Bernadine Healy is the former director of the National Institutes of Health and current health editor of US News & World Report.

Can you get H1N1 flu from being around or touching swine?

© Stella Lohmann


---
The views expressed by RenewAmerica columnists are their own and do not necessarily reflect the position of RenewAmerica or its affiliates.
---