Stella Lohmann
Tea Party movement: coming out of the 'Matrix'

By
Stella Lohmann
April 5, 2010
Remember the movie
, "The Matrix"? Actor Keanu Reeves portrays Neo, a young man in search of answers to life's questions
, but he does not know how nor where to begin his quest. He is introduced to a man, Morpheus, who asks him a provocative question, "Do you want to know?" To know is to choose whatever that truth may be with no turning back.
He presents two pills, one blue and one red
.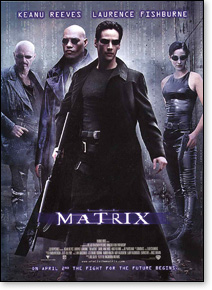 The red pill would allow him to remain in his world 'as is' with all its nuances, structures and challenges. The blue pill meant
whatever
it meant — the unknown being the risk he would have to embrace with all its subsequent harsh realities.
Neo chooses the blue pill and embarks on a journey of pulling back the scales of his eyes and enters into a world that is not only foreign but horrifically dangerous. The world he enters is nothing like the one he has always known. It is a world dominated and controlled by machines thriving on the electrical energy harvested from humans. Humans were being maintained in stasis to ensure the power source for the machines to continue their dominance over man and earth.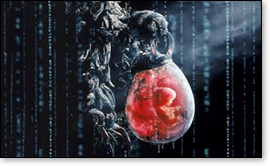 Taking the pill was only the eye opening first step. Nero's had to take action by leaving and putting off the Matrix way of life. His mind boggling journey back to reality had begun — realizing an orderly world was but a blinded perception run by a computer program system provided to control him and everyone else. The machines managed all aspects of
the Matrix giving only enough 'reality' to keep the humans satisfied and looking for the next fix from a selfish-comfort driven world
. Those who questioned and sought the truth of their existence were discarded.
Their choices to emerge from the Matrix turned their world upside down and made them rebels, revolutionaries if you will — not of their choice but because of their convictions of principle. They endured being hunted and sought every moment of their days spent underground, existing deep into the earth's dark core and no light of day as outcasts. This is Zion, their home. It is not Utopia or paradise, but rather a living Hell.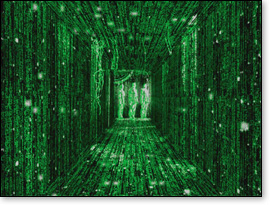 Because life outside the Matrix was a never ending struggle, one character in the movie decides to return
to
the Matrix. In doing so plots he conspires to kill Neo and the others in exchange for his safe return to 'normal life' and a juicy, mouth-watering steak, cooked and served up to
perfection
as dictated by the perfect programming of the machines — a small self-gratifying price for his betrayal to sell-out his fellow man.
What does this have to do with current events?
Insert tea party supporters for those like Neo. They, too, believe truth is being ignored and that life is worth fighting for even when it requires self sacrifice, turmoil and contending with unusually difficult conditions in its defense. Today, the United States has become
the Matrix
of sorts with a good portion of the population oblivious to the dramatic changes to culture and governance by eradication of principles that have held the fabric of this country together for more than 234 years.
Those who have come out of the matrix and have chosen to take the bitter blue pill of liberty have only the hope of renewed freedom and a return to what should be — not what is.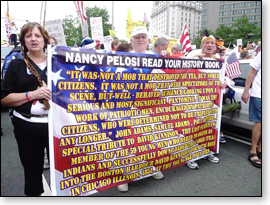 "Remember, we are still here!" Morpheus tells the people of Zion. "We are not afraid!" Chants by tea party supporters boldly ask, "Can you hear us now?"
Who didn't cheer as Neo first humbly rejects the notion conveyed by Morpheus that he can make a difference — that he is the leader of the movement. But he finds like many tea party advocates that within patriotism there is sleeping giant of superior courage to defeat the powerful
machines
at their own game. Remember: humans made the machines in the beginning and from that same ingenuity and spirit would produce the needed antidote to the world now out of control.
It's no wonder that so many debates and heated arguments have erupted spontaneously between political parties, friends and even families — dividing what were normally amiable or at least civil associations and relationships. Liberty is at the core of every Christian's life in Christ. Scriptures say that 'where the spirit of the Lord is, there is liberty." In the third chapter of John, verse 36 it says,
"Who the Son has set free, is free indeed
." Fifty nine principles from the Judeo Christians scriptures of the Bible were used by America's Founding Fathers in tailoring a unique form of government like the world have never seen.
Those who believe otherwise are offended and threatened by claims that the Word of God given to the prophets and disciples
is history
not just a book of parables. Look at the many inscriptions engraved on buildings and monuments in the nation's Capital with references to the biblical figures and scriptures
.
There are too many to list but they are easily found once the decision is made to take the blue pill of principles.
A stunning example is found in the House of Representatives in Washington, D.C. Encircling the high ceiling of the House Chamber are molded busts of the original governors of the colonies comprising the first states. Each bust is positioned so as to face the Speaker of the House's chair centered in the front of the room — all except one.
That particular bust faces the Speaker of the House, the person selected by the majority party in office and who is also third in line to be President should tragedy befall the President and Vice President. It is the face of a man who was once a leader of a great nation and who established much of this countries system of rule of law and justice for all.
That person, who never lived in America nor ever dreamed of this continent's existence, is Moses. He faces the Speaker holding the Ten Commandments to this day. To say this is not a Christian nation is erroneous. It is a fact supported by numerous historical documents. To the blue-pill takers it is better to ask more probing questions than to attempt to shift through the hyperbole of rhetoric by those who defend separation of church and state. Again, that is another topic worthy of intense research by a true seeker.
Let's just say that those who reject the notion of a God inspired system of government are the very same ones who reject the notion that those carrying signs and cheering at rallies are NOT angry right wing extremists. They are American patriots who are willing to do what it takes, having come out of their own Matrix — knowing far well that their actions and words will be vilified subject to a life under attack. Ask any tea party supporter who has sacrificed to go to Washington, D.C. to not only attend a rally but to also remain to speak personally to elected officials (or attempt to).
Many are unemployed, losing their homes, and are frightened for the first time in their lives. How could America erode so quickly? Many of them are not new to defending this country. Many have fought on foreign soil to defend not only American interests but also to hold back tyranny of others not able to defend themselves. They are willing to use what little they have to give their all in hopes of a legacy that holds the opportunities of the American Dream through the rewards of hard work and self accountability. Just try to convince them to return to the Matrix, be quiet, and let the government do what it deems to be its job and find out what righteous indignation is all about!
But the good news is even Neo understood that when Love is involved, that it may necessary to put your life on the line, but it is always so worth it. Scriptures present Jesus Christ, the Son of God who came down to earth willingly to show us how to come out of the 'matrix' by choosing the blue pill — Salvation.
Salvation's reward is personally accepting His selfless sacrifice; that living
with resolve
for Truth is something that cannot be taken away, not even by death. That choice requires the dying of pride in order to push away from the old and take on the new way of living based on principles of life and liberty; there are no guarantees of happiness, wealth, or comfort. Standing in faith led by a loving God gives something far more precious: Eternal Life.
Those with the courage to come out of their own Matrix can live for a greater purpose, empowered by divine-given certainty and courage "because they choose to."
(Tea Party photos by Stella Lohmann)
© Stella Lohmann
---
The views expressed by RenewAmerica columnists are their own and do not necessarily reflect the position of RenewAmerica or its affiliates.
---