Rev. Austin Miles
MilesTones - trillion dollars no big deal for Obama +

By
Rev. Austin Miles
November 6, 2013
To put that amount of money into seconds brings it into focus. A million seconds is 12 days, while a billion seconds is 31 years. A trillion seconds,
now hold on to your seats,
is 31,688 years. Just pocket change to
The One.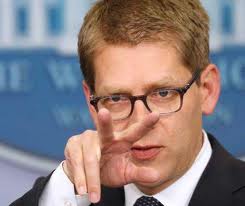 Alert! There is a Carney in the White House....show-folks will immediately get it...for politicians it will simply be Jay Carney...two headlines together on AOL ..first: "Food Stamp Cut Reverberates Across Country"...the headline right under it, proclaims,:" Syrian Refugees to Get Prepaid Debit Card to Buy Groceries." Now we know where the savings, by cutting food stamps for Americans, is going.
The Dotted Lines
: There IS a bright side to Obama's Department. of Homeland Security (DHS) listening in to all of our phone calls and reading our emails...
nobody will ever feel lonely again.
..the infamous "journalist" Stephen Glass who disgraced the New York Times for writing phony stories (?) now wants to pass the bar and be a lawyer, to which the Supreme Court queried,
"Can someone who once built a career on lies be licensed to be a lawyer in this state (?)"
suggesting that one cannot be a liar and be a lawyer... shouldn't matter...that didn't affect the individual who took over the Oval Office...so lawyers...pull up your briefs and...arise!
A robber held up the Tutti Frutti Frozen Yogurt shop
in Walnut Creek, California...a low calorie job if there ever was one...and what's this about
a lion throwing a hot dog at a man
causing eye injury at a Kansas City Royals game (?)...the lion mascot threw a 4 ounce foil-wrapped wiener into the stands that struck and injured a spectator's eye...the victim of the hotdog attack intends to kick the team in the buns with a Royal lawsuit. He will relish over that if he wins.
And here is a
real change in marriage
that now allows a person to marry him or herself.
Helen Trautman,
CEO of Results Unlimited, a speakers booking bureau in Pittsburgh, alerted
MilesTones
to this new wrinkle in the marriage debate going on. (NY Magazine)
For 300 bucks one gets the
"Self Wedding in-a-Box kit"
(including ''Affirmation Cards.")...that could provoke challenging
problems for marriage counselors
if the "couple" gets into a fight... that is unless the one-person-couple has a split personalty.
Frequent Contributo to this column,
Rev. Ed Berkey
(retired) shows us that when you scramble the words,
"President Barack Obama
," it comes up:
"An Arab Backed Imposter."
Huh?
Rev. Berkey would also have us believe that he visited a
Native American Reservation
and while talking to the Chief, he asked his wife's name.
"Five Horses,"
said the Chief. Commenting what an unusual name it was, the Chief,(according to Rev. Ed) explained, "Comes from old Indian name...Nag..Nag...Nag...Nag...Nag."
I'm going out for another long walk.
A merry heart doeth good like a medicine: but a broken spirit drieth the bones.
Proverbs 17:22.

*****

Photo Caption: Carney in The White House

Photo Credit: ABC News
© Rev. Austin Miles
---
The views expressed by RenewAmerica columnists are their own and do not necessarily reflect the position of RenewAmerica or its affiliates.
---