Rev. Austin Miles
Military nixes (legal) marijuana on bases

By
Rev. Austin Miles
August 29, 2014
Obama
has managed to abolish God from the military, forbidding military chaplains to say the name "Jesus" in chapel services and at funerals, has reshuffled the military by allowing and encouraging open homosexuals with his latest decision to allow cross-dressers and transgenders in the barracks.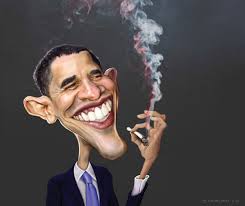 Sexual assault cases have more than tripled in the military since. Not men on women, but men on MEN attacks. What is worse, Obama has encouraged soldiers in uniform to march in
'Gay Pride" parades.
Great image of the
American Military Forces.
It is no wonder that the world no longer has the respect it once had for America. This is precisely why the
Communist Party
maneuvered this impostor into the
Oval Office,
to belittle America to the world, then to destroy her.
BUT....the military has drawn the line
to his demand to allow marijuana to be supplied on military bases. Obama has encouraged free-for-all sexual conquests, the removal of Christian beliefs by all, which drains the strength of our military,resulting in low morale. But for him to have our service men and women high on weed was the last straw.
At last, the military leaders have outflanked Obama
and his efforts to destroy America and weaken our military defense system. First of all, Obama is NOT their "Commander in Chief." He was NOT voted in. The White House is under SIEGE by the Communist Party USA
(CPUSA).
He is by no means a legitimate "president."
Born in Kenya on August 4, 1961, he is not an American. When he eventually 'released' his 'official birth certificate' from Hawaii,
we were the first to point out
that where "race" was listed, it identified him as:
African American
. In 1961 that term was never used. The correct term
then
was,
Negro.
Even though the certificate was proven to be fraudulent, he was not removed from office. WHY???
According to a story by
Chris Carroll
in
Stars and Stripes
(7/10/14 issue) marijuana "stops at the gates of military installations and officials are warning troops and
Department of Defense
civilians that indulging (in the weed) on or off base, in a drug that's outlawed by the federal government, can result in serious consequences.
"For service members, that could range from a general discharge for a positive drug test all the way up to dishonorable discharge and jail time for possession."
The writer then goes on to say; "Drug abuse is incompatible with military service, the staff judge advocate for the 62nd Airlift Wing reminded troops at Joint Base Lewis-McChord in a recent article on the base newspaper."
Why Obama's push for legalized 'recreational' marijuana? Since that 'legalization' in Colorado, that state will have taken in $30.6 million in pot taxes for this fiscal year that began in July. This will help pay for a couple of Obama's golf trip vacations.
Washington State is the latest to legalize the drug. It gets worse. The doping of America is being debated for legalization in Alaska, Arizona, California, Delaware, Hawaii, Maine, Maryland, Massachusetts, Montana, Nevada, Oregon, Rhode Island, Vermont AND (no surprise) the District of Columbia.
According to
Citizen Magazine
, a publication of
Focus on the Family
, Maryland, Minnesota and New York have passed medical marijuana-legalization bills this year, while Florida, Ohio and Pennsylvania were still considering it. The next step, of course, is to then legalize RECREATIONAL Marijuana.
After the recreational-usage law took effect last year, marijuana sales averaged nearly $1 million PER DAY statewide. The first full-year sales estimate is $600 million, and industry watchers expect it to reach $1 BILLION annually in Colorado alone. and that number is already doubling and tripling.
Money is driving this, millions upon millions of extra tax money for Obama. By 2018, that number will be $10.2 billion.
Keven Sabet,
who worked in the White House Office of National Drug Control Policy (before Obama) stated this: "The profits rely on addiction."
Obama backer,
George Soros
has spent more than $80 million to push for legalized marijuana, with strong assistance from
ACLU
(American Civil Liberties Union).
So Marijuana use is not harmful? According to Citizen, "27 percent of seriously injured drivers nationwide tested positive for pot. More than 333,000 people entered drug treatment programs for pot addiction in 2011."
Marijuana IS addictive. In 2011 nearly 4.2 million people had a marijuana addiction according to the National Institute on Drug Abuse.
What does the medical profession say? According to the American Cancer Society, the American Glaucoma Society and the American Academy of Pediatrics report FINDING NO DOCUMENTED MEDICAL VALUE IN MARIJUANA.
The British Medical Association
takes it further by stating that marijuana use INCREASES HEALTH RISKS.
The legalization of this drug has come with the backing of more than $129 million from two billionaires, including far left Socialist, George Soros and (the late)
Peter Lewis,
former Chairman of
Progressive Insurance Company
. (Give that some thought when influenced by the wide-eyed spokesperson in the TV commercials.)
Richard Kirk
of Denver bought a package of
Karma Kandy
(packaged as a food product), began raving, pulled out a gun and killed his wife.
Levy Thamba
, a 19 year old college student became delirious after eating a pot-laced cookie in March, began shaking, screaming and throwing things before jumping off a four-story balcony to his death.
The
Journal of Neuroscience
found that large amounts of marijuana can create high levels of fear, anxiety and panic, which is what happened to the cases mentioned above.
This is of no concern to Obama who greatly benefits as America weakens, becomes lethargic and stimulates billions of dollars in tax money which can bring in virtually billions of illegal immigrants to be fed, housed, clothed, educated with full health care, all of whom can be counted on to back Obama in all his schemes and pay for continual luxurious vacations. He CAN be REMOVED from office. Why the delay?
****
Photo Image: Obama and Marijuana

Photo Credit: www.thefinder.com
© Rev. Austin Miles
---
The views expressed by RenewAmerica columnists are their own and do not necessarily reflect the position of RenewAmerica or its affiliates.
---