Rev. Austin Miles
Public schools quietly drugging students

By
Rev. Austin Miles
September 22, 2014
WASHINGTON, D.C. (9/21/14) – This outrageous government action has been taking place right under the parent's noses. It was brought out years ago by
Citizen's Commission on Human rights
of Clearwater, Florida, with a grant from The
Church of Scientology,
to publish a series of magazines on that subject.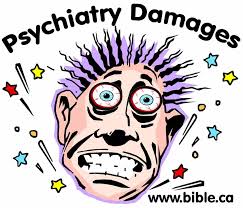 I do not recognize Scientology as a "church." We do recognize it as an organization of intellectuals in philosophy and entertainment, but not as an entity where God is worshiped. However on this issue, they have done a great service to the public.
One magazine titled,
"Psychiatry: Educations's Ruin,"
is right on target as it defines Psychiatrists as:
The Ultimate Drug Pushers.
The magazine reveals the intake of government funding for this as, (now hold on to your seats,) $17,420, 000,000. between 1960 and 1990. That is over SEVENTEEN BILLION BUCKS from our taxpayer money to fund these practitioners who push drugs on our school children. That is exactly what they are,
Drug Pushers.
That amount has increased considerably since then.
Psychotic drugs
such as
Prozac
given to our school children have shown to make students prone to acts of violence, committing sexual assault, suicide and criminal activity while causing in some, disfigurement and permanent insanity. Plus it has been shown that since the drugging began,
SAT scores
have plummeted.
Robert Simonds
, a former educator who would later found
Christian Educators/Citizens for Excellence in Education,
was one of the first to discover and inform the public, in his newsletter, almost 20 years ago. Once again, readers including parents simply slept through it.
The
Contra Costa Times
, part of
Bay Area News Group,
just concluded an EXCELLENT investigative series,
"Drugging Our Kids,"
by
Karen de Sa'
, which begs another action: To follow the money trail...and it is a long one.
Child Protective Services
(CPA) receive a grant from the U.S. government for every child they seize from parents. Each time that child is moved to another foster home, an additional (generous) grant is given. In
D'Anthony'
s case (the young man profiled in that series), he was moved 20 times. Some are moved as much as 30 times.
There is even more
grant money
if the minor is declared a
"special needs child."
That is why it was so difficult for foster parents to adopt the child or children that came to their homes, since that would stop the grant. to
CPA
. After a story I did, bringing public attention, the adoption issue changed.
CPS also partners with psychology and psychatric firms, in this case $285. per hour ,which kicks back a percentage to CPS. And the drugs prescribed brings additional monies from the
drug companies
while destroying children.
This is all verified and resulted in me being brought up on bogus charges of threatening a police officer, a sheriff in a CPS case, and convicted. (?) It was a brazen attempt to shut me up.
Children are given adult dosages of the drugs such as
Risperdal.
One in four Foster Care children in California were given these psychiatric drugs. Sixty percent of them were hit with severe and immediate side effects, including rapid-onset obesity, diabetes and uncontrollable tremors.
D'Anthony was so drugged up that he would fall asleep during classes and would wet the bed. He was sleep-deprived, irritable and unable to think clearly, according to Bay Area News Group.
The drugs are prescribed in haste with little or no information regarding the "patients" health histories. The drugs are often dispensed by the teachers themselves. The kids are left in a stupor with no drive for success which is of no concern to the authorities since there is a distinct financial incentive to basically wreck our kids. This is going on nationwide.
This can be stopped by putting proper people, such as
Jeff Belle
(of Northern California) to head school boards during this rapidly approaching election.
Note to Communists:
Do not use the financial examples above to bolster attacks against Capitalism which has nothing to do with this problem. This problem is simply greed and power of corrupt individuals, which has also been observed among Communist leaders.
To see the entire series as published by Bay Area News Group, titled, Drugging Our Kids, go to or cut and paste:: MercuryNews.Com/DruggedKids.
–
Photo Image Caption: Drugging Our Kids to Insanity

Image Credit: www.bible.ca
© Rev. Austin Miles
---
The views expressed by RenewAmerica columnists are their own and do not necessarily reflect the position of RenewAmerica or its affiliates.
---