Rev. Austin Miles
Christmas or holiday cards to politicians?

By
Rev. Austin Miles
December 20, 2014
Approaching the holidays, once again, the difficulties arise as we attempt to wish each other Seasons Greetings without making anyone mad. It is so touchy that possible gross misunderstandings triggering violence could explode during this politically correct age. This has morphed into a delicate issue that we must tip-toe through at this time of year.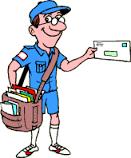 Try as we may, it has become exceedingly difficult to NOT offend people, especially during this Christmas Season. So what kind of greeting cards do we send? Christmas Greetings or Holiday Cards?
There are those like myself who agree that Jesus IS the reason for the season, while others want nothing to do with that idea and are easily provoked into rage and lawsuits.
It is a particularly tough problem when you have friends in both political parties. Knowing him to be a man of wisdom, I consulted with Harold (Hal) Bray, an official with the Northern California Republican Party, who is the consummate diplomat.
He very thoughtfully suggested this format that should make both sides comfortable:
To My Republican Friends:
Merry Christmas and a Happy New Year!
To All My Democrat Friends:
Please accept with no obligation, implied or explicit, my best wishes for an environmentally conscious, socially responsible, low-stress, non-addictive, gender-neutral celebration of the winter solstice holiday, practiced within the most enjoyable traditions of the religious persuasion of your choice, or secular practices of your choice, with respect for the religious/secular persuasion and/or traditions of others, or their choice not to practice religious or secular traditions at all. I also wish you a fiscally successful, personally fulfilling and medically uncomplicated recognition of the onset of the generally accepted calendar year 2015, but not without due respect for the calendars of choice of other cultures whose contributions to society have helped make America great. Not to imply that America is necessarily greater than any other country nor the only America in the Western Hemisphere . Also, this wish is made without regard to the race, creed, color, age, physical ability, religious faith or sexual preference of the wishee.
Yes, that did it. Thank you, Hal. And to all...A HAPPY WHATEVER. Meanwhile, I am going out for another long walk and some prayer.
****
Photo Caption: The Mailman Delivers Greetings

Photo Credit: www.animationa2z.com
© Rev. Austin Miles
---
The views expressed by RenewAmerica columnists are their own and do not necessarily reflect the position of RenewAmerica or its affiliates.
---