Rev. Austin Miles
Dumbest judge decision yet

By
Rev. Austin Miles
February 22, 2015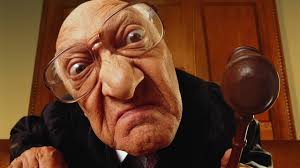 RICHLAND, WA (2/21/15) – Thank God we have some real judges like
Judge Roy Moore
scattered about who uphold the constitution and religious freedom that this country was founded upon. Then we have those who have attained a judicial dictatorship that they think puts them above the constitution and they will twist laws to serve a particular political agenda.
In Richland, Washington, a well known and beloved
florist, Barronelle Stutzman
, a 70 year old grandmother who owned and operated
Arlene's Flowers
, brought joy to her community with her friendly manner and genuine smile indicating beyond question that she liked people. She was active in her church. And everyone liked her, including the 'gays' that came to her shop.
That is until two homosexuals came in and demanded that she create something that her Christian faith would not permit.
Robert Ingersoll
and
Curt Freed
, who previously had bought flowers from her shop, were served with the utmost of love and respect. Then they asked her to create a special arrangement to celebrate a perversion of marriage that was to be performed.
Very lovingly Mrs. Stutzman took their hands in hers and softly told them that she could not use her skills in this manner which would oppose her Christian faith since she believes only in opposite sex marriages, but suggested other florists which would give them exactly what they wanted. Again, it was handled with respect. And there were plenty of florists available.
The pair quickly found another florist and this "wedding" between two men took place. But that was not the ending where everybody lived happily ever after. That couple sued Mrs. Stutzman with a vengeance, with the
ACLU
, a Communist organization, that managed to have
The State Attorney General Bob Ferguson
(something about that name) charge her with,
' violating state consumer protection and anti-discrimination laws'.
Dragged into court, this 70 year old grandmother told the judge that she could not use her abilities to promote a same sex marriage, that this would be a violation of her religious beliefs.
Then the dumbest decision of all came forth:
Benton County Superior Court Judge Alex Ekstrom
passionately rejected the claim that her actions were protected by The First Amendment. Then Judge Ekstrom added this –
now listen closely: "While religious beliefs are protected by the First Amendment, actions based on those beliefs aren't necessarily protected." How's that again?
You can believe in something as long as you do not act or behave according to your beliefs. In other words, you can be a Christian as long as you don't act like one. (?)
His Honor Alex Ekstrom pontificated further:
"The courts have confirmed the power of the Legislative Branch to prohibit conduct it deems discriminatory, even where the motivation for that conduct is grounded in religious belief."
"The law is clear," the Washington State Attorney General stated:
"If you choose to provide a service to couples of the opposite sex, you must provide the same service to same-sex couples."
Is that what is learned in law school these days?
So what about restaurants? Does that mean since they serve fully clothed people that they MUST also serve naked people who come in?
Indeed, many restaurants have signs stating, "No Shirt-No Shoes-No Service." They have that right to demand that everyone be properly clothed to come in and be served there. Is that no longer a right of restaurants? Or for any other kind of business?
How about a Jewish owned hardware store, a Muslim comes in and demands to buy dynamite in order to blow up a synagogue? Is that Jewish owner compelled to sell that dynamite to the Muslim to blow up a synagogue since he sells dynamite to construction workers? According to the nutty decision in Washington State, the Jewish owner would be compelled to sell the dynamite or face charges and imprisonment for 'discrimination.'
Mrs. Stutzman was charged and convicted in a court without a jury or without witnesses. A lien has been put on her life savings, her home, and her car. She had worked hard every day of her life to buy a home and put aside a nest egg for retirement with her family. Yet, the ACLU, a corrupt Attorney General and a dizzy judge are set to absolutely drive her and her family to ruin. Talk about judicial malfeasance.
This is outrageous
. We all need to step up to the plate, write letters to the editors-notify radio stations and
those connected to media must get this story out
and demand that this kangaroo court with laws that are OK for some cases but not for others be quashed NOW.
Writers, social media, get on this. We cannot let this miscarriage of justice happen.
This entire case must be tossed. We cannot let up until it is. There is an appeal being prepared.
The house of the wicked shall be overthrown: but the tabernacle of the upright shall flourish.
Proverbs 14:11
****
Photo Caption: Here Come The Judge

Photo Credit: abovethelaw.com
© Rev. Austin Miles
---
The views expressed by RenewAmerica columnists are their own and do not necessarily reflect the position of RenewAmerica or its affiliates.
---