Rev. Austin Miles
Open letter to Obama

By
Rev. Austin Miles
May 25, 2015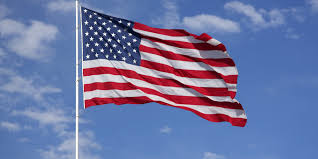 Tonight there was a White House Memorial Day presentation that aired before the National Memorial Day Concert at the Capitol in D.C. Obama was the host of that one. It prompted me to write this open letter to him:
(Notice that all appropriate Prefixes will be utilized out of respect for the Office)
Dear President Obama,
Tonight, preceding the National Memorial Day Concert, I tuned in early to see the White House Memorial Service which was so star-studded that Willie Nelson was the opening act. Wow!
Mr. President, your introduction to the program for a live audience of Military Service Personnel and beamed worldwide was absolutely superb in the respect you gave them. Plus your warmth and winning personality and communication ability positively stood out. How I deeply longed for you to be what you portrayed yourself to be tonight.
Yet I wondered how this could be, considering the way you have worked against our military, indeed our country itself. What I saw in your appearance tonight was a solid man and leader with a greatness that would be celebrated. I noticed your reactions to each artist who performed and the quick standing ovations from the audience, including you and Michelle. Except one, that is.
That was an award- winning rap star and poet whose name we could not catch .He opened with referencing God, which he also did with his excellent poem with musical accompaniment. When his poem was completed and the applause and standing ovation began, you were the only one who hesitated and slowly rose with a frown on your face. This was the only time you did this.
Mr. President, wouldn't you prefer to actually be the personality you portrayed tonight during this nationally watched TV program? Or rather, do you actually want to be what your Communist handlers are molding you to be, a man of scorn, hatred, called a traitor and dictator with no morality? Is this what you want your forever legacy to be? This is what you are being led into. Don't let them do this to you or our country. It is up to you.
This personal letter is written, not with malice, but a sincere appeal to be who we believe you CAN be. You still have time to turn to good and create a real legacy. My prayer is that you will do just that.
Respectfully,
Rev. Austin Miles
***
Photo Credit: Flag Photo Courtesy of Huffington Post
© Rev. Austin Miles
---
The views expressed by RenewAmerica columnists are their own and do not necessarily reflect the position of RenewAmerica or its affiliates.
---