Rev. Austin Miles
Bible lawsuit story followup

By
Rev. Austin Miles
July 13, 2015
The lawsuit filed against the Bible, just detailed in a national story, did happen. However, every newswriter including this one was misled as to WHEN that event took place.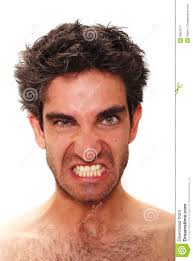 Every story I do is backed by research and fact finding. Sometimes a major story breaks on several respected news sites that have proven to be reliable news sources and are picked up by others. The initial details used in my story of gays filing a lawsuit to make the Bible illegal, were taken from those sites
. If ever the facts of a published story are questioned, we are right on it. If ever an error is detected, it is corrected immediately. My readers know this.
Indeed, I will no longer do a personal profile piece about anyone since I have been totally misled on two occasions, which is enough. And those stories were immediately corrected. One was about a young supposed military woman who conned me. When I first met her she seemed to be too good to be true. As it turns out, she WAS too good to be true.
The current story in question was headlined:
"We told you! First Lawsuit Filed to Make Bible Illegal!"
A close friend who keeps track of breaking news, emailed me about that story as soon as it broke this past Friday. That story was double-checked. The source of that story,
which was dated, July 10 2015
, came from
Christian Post
, with the headline:
"Gay Man Files $70M Suit Against Bible Publishers Over' Homosexual' Verses."
It was also published by
Tea Party News Network.
An additional check showed that it was first published by;
http://www.donotlink.com/framed?740510
The story was released as a right-now, July 10, 2015 story, and referred to this coming Monday with no date. After checking, I published the story.
We knew that the gays would never be satisfied after getting that Supreme Court victory as Obama salivated.
And we had learned conclusively through sources inside that community that they next would have the Bible outlawed as a hate book.
This is FACT.
Two nutty emails came in Sunday morning, attacking me personally and the contents of the story. The first was unsigned, which is usual for this kind of correspondence. The sender box showed 'Jon.'
The complainant opened his or her missile by proclaiming that my story was not factual, then went on to say
: "Will you please edit your article so it as (sic) factual? If you don't change the article, you would be intentionally lying, which would be breaking one of the 10 Commandments.

"Do you have the moral courage to admit that your article was not factual? Unfortunately, I do not believe you will change the article
,
but
I can only hope you do have the moral and ethical courage to do so."
Wow! This keyboard pounder appears to know me, my thinking and conduct with remarkable clairvoyant skills since this individual does not know me, has never met me, has never been in my home, has never talked to me on the phone nor have we ever had a cup of coffee together. Yet his person knows my very thoughts and character, which is remarkable.
This disturbed individual tries to convince the world, by using Christian sounding jargon, that he or she is a Christian. If this arrogant judging mischaracterization of someone they do not know is a "Christian" then God help us all. No wonder people are being turned off by 'Christians.' Message to The
World, God is never the problem. The problem comes from those who claim to be representatives of God using the cloak of Christianity to exhibit credibility, so as to hide their true selves.
I would earnestly advise the writer to be very cautious in suggesting that I am a liar. That shows totally disrespect, not acceptable and will not be tolerated. Plus, to say this against a minister is libel. However, bear in mind that I will never show you disrespect by intentionally lying to you.
The writer enclosed a link to
Snopes.com,
a website that purports to lay bare something that is untrue. Snopes is the most untrue element of it all. They purposely will grab a story that is prominent and attack it in order bring attention to themselves to increase their website traffic.
This is fact.
When I broke the story about Islam becoming a required study for 7th graders in Public School, Snopes hopped right on it and got tons of attention. I had gone to that particular school, saw the materials and handouts and interviewed a teacher at that school who had no idea that her son was in that class studying 'how to become a Muslim' until she found his course materials and handouts. She then contacted me.
Snopes, with misrepresentations, tried to kill my story and almost did while greatly assisting the Muslims who want to recruit us and or kill us but not wanting America to know about it. However I contacted a national columnist who specialized in Islamic events providing him material for the class.
He then did a major story about it that was published nationally after it broke in The New York Post. It turned out that this Islamic Indoctrination was not only in the one school in California, but in all public schools in America. And it was kept so quiet that nobody knew.
The other email was sent to me by a Steven Ray.
His opening line said it all
: "Unfortunately, this story is propaganda being used to create outrage against the LGBT community by conservatives."
By the language, we all can tell that this was an official LGBT communication.
In typical fashion, Mr. Ray fiercely suggested that this story was written with malice toward Gays. It appears that the writer is the one who has the malice and hatred, not me. On the contrary: I have done funerals for gays, transgenders and cross-dressers. Those services are performed with great dignity with the celebration of a life that was valuable to God, no matter where their journey took them, which makes it automatically valuable to me.
I train chaplains and have taken them with me to these funerals, to show them that while we do not understand that life, our job is to bring God's love into every situation we find ourselves in. And when these funerals are taking place, the deceased is not preached into heaven or hell.
It is a very loving service. So much so that I am ASKED to do them. For the writer to even suggest otherwise damages his own credibility.
If my current story was old news, it was unknown to me or the other news sources that picked it up. Meanwhile, the originator of this story;
http://www.donotlink.com/framed?740510
that we all picked up on has made a brief correction at the bottom of their current piece. Too late.
That news website had a profound obligation to send out an immediate news release to every media outlet to correct this misinformation they gave us. They did not.
They just put in a brief line on their original story which you can see at the above link.
Because the gays have such hatred for everyone else, especially Christian ministers, they automatically assume everyone else is the same as they are. We are not.
***
Photo Caption: Angry Man Without a Cause

Photo Credit: www.dreamstime.com
© Rev. Austin Miles
---
The views expressed by RenewAmerica columnists are their own and do not necessarily reflect the position of RenewAmerica or its affiliates.
---