Rev. Austin Miles
Remember Cecil and Dr. Walter Palmer

By
Rev. Austin Miles
August 1, 2015
EDEN PRAIRIE, MN (7/30/15) – Never forget the name, Dr. Walter Palmer. God certainly will not forget the person who answers to that name, remembering the inhumane murder of a
handsome male lion named Cecil,
created by God, to whom Palmer will have to personally answer to during the Final Judgment. Palmer was in no danger. The lion was no threat to anyone. Cecil was a tagged lion in a protected area that would come up to visitors. He also had a GPS tracking collar.
According to
The Telegraph,
Cecil's collar was part of a study by
Oxford University
. They were tracking Cecil to learn his habits. Plus he was a favorite with visitors. Everyone knew him and loved him.
Cecil was a national icon.
He had a striking black mane and was majestic in all of his movements. Plus he had 24 cubs (we are told) to protect and there are many photos showing Cecil nose-to-nose with the babies.
Yet this beautiful lion was brutally murdered. Why? Because his
killer Dr. Walter Palmer,
a bespectacled nerdy dentist with a million dollar home in
Eden Prairie, Minnesota,
with a prosperous dental practice in
Bloomington,
called
River Bluff Dental,
had a mental disorder that drove the killer to take down a beast to prove his masculinity.
Palmer was the only one who was armed.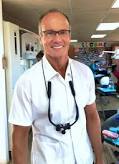 Proudly displayed on the walls of his home are the heads of a rhino, leopard, deer with big antlers, along with other species. This to him,
in his distorted mind
, shows that he is a man...
at least in his mind.

Paying $55,000
for the 'privilege' to hunt and kill a lion in that country, he traveled to
Hwange National Park in Zimbabwe
with great anticipation for something he loved to do....kill a big animal. It made him feel good about himself.
That park is a protected space, meaning that no animal there can be hunted and killed. But Palmer saw Cecil and felt he must have that head on his wall. Knowing that the hunt was illegal in that park, this sickening nerd lured Cecil out of the boundaries of that park with a dead animal strapped to the roof of his car.
When they got outside the park, Dr. Walter Palmer took a bow and arrow and shot the unsuspecting lion, the arrow crushing through his fur, his skin and tearing apart organs as it came to a stop. Cecil roared in agony and with all his strength tried to run away to hide somewhere.
Can you imagine having a dentist drill into your teeth to fill a cavity without Novocain? Even worse, could you imagine going through heart surgery without anesthesia? All of that is exactly what this king of the beasts suffered.
The great white hunter, Walter Palmer
searched and stalked Cecil for 40 hours until he finally caught up with the weakened, suffering animal. With a smile on his face, the same molasses gooey smile he uses as he poses with the beautiful animals he has brutally killed and without one pang of conscience, raised his gun and fired.
Cecil gasped his last breath as Palmer gazed triumphantly at his conquest.
And who knows, Palmer probably experienced sexual arousal by his cruelty.
The next thing Dr. Walter Palmer did was to cut off Cecil's Head and skinned him. He cut off and hid the GPS collar. The lion's remains were found by park officials outside the gates.
The hunt was NOT legal according to the Zimbabwe Conservation Task Force (ZCTF). Zimbabwean authorities are now trying to locate and arrest those who helped in this hunt who face jail time. Lawmakers in the U.S. are calling for an investigation to see if Palmer can be prosecuted in the United States for that kill.
Indeed he should be.
If Americans travel to countries where they can fulfill their
pedophile
urges, which is illegal in the U.S., they can be properly prosecuted and jailed here even though the crime was committed in another country.
Representatives in America should be made to understand that we the people demand this prosecution
. Since Palmer puts the heads of his victims up for display, then it is right that he be displayed behind bars.
Money is a big problem with this issue. Those parks over there rake in a lot of money by issuing permits to hunt in that country. And why do they say this income is important for the country?
Now sit down:
They say that they use that money to help preserve wildlife.
How's that again?
The backlash from this atrocity has become so severe that Dr. Walter Palmer has vanished. He is hiding.
But he will be found.
According to reports, the area police departments in his hometown area have stated that they will NOT protect Palmer. Emirates Airlines have banned transport of hunting trophies on its flights. People are taking a stand.
The UN states that the earth is overpopulated, so since Palmer believes that he is assisting nature by thinning out the number of beasts, perhaps we can agree with the U.N. stating we have too many people on this planet and must cut down on the population. We nominate Dr. Walter Palmer as a candidate for de-population.
Palmer has other offenses on his record. In 2008, he was fined and put on probation for illegally killing a black bear in Wisconsin with an additional charge of lying to an officer.
Cecil's lion cubs may be killed since he will no longer be there to protect them. This entire event has angered me so much that I found it necessary to have someone who is not a minister give a detailed description of Dr. Walter Palmer in laymen's language.
Cecil, at the age of 13,
crossed the rainbow bridge. Oh yes, animals DO go to heaven. This is proved in my new book now being shopped to publishers. It will also go on Amazon and Kindle. Watch for it. Oh yes, the title:
Angels Unawares-4 Legged Ones. What the Church didn't teach me, I learned from my Poodle.
Rest in Peace Dear Cecil. You were the most magnificent lion that ever walked the earth. And readers, who would you rather have on earth, Doctor Walter Palmer or Cecil? That answer will be unanimous.
****
Photo Caption: (1)Cecil the Beloved Lion

(2)Dr. Walter Palmer who murdered Cecil
© Rev. Austin Miles
---
The views expressed by RenewAmerica columnists are their own and do not necessarily reflect the position of RenewAmerica or its affiliates.
---