Rev. Austin Miles
Does my vote make a difference? Startling!

By
Rev. Austin Miles
February 1, 2016
When one casts a vote it is not for an individual with (manufactured) promises.
You are actually giving your consent
to a massive machine to run our country as it sees fit.
The entire process is to give the illusion that the people choose their leaders.
In our two-party system,
the competing candidate is also part of a massive machine
. Each machine works with a candidate who tells his or her supporters
what they want to hear.
Yet the results always turn out the same. Haven't you noticed?
The two machines that control each candidate are themselves controlled by a master machine
with one agenda to be pushed through. This explains why politicians never do what they say they will do. Their agenda has, from the start, been pre-programmed.
This also explains why any promising third party candidate is skillfully shot down, neutralized, and maneuvered into a position where they cannot budge. Even the idea of having a third party comes under attack.
The agenda for a one world government and one world leader has been in the works since, at least, the early 1800's. The first official Communist organizational meeting took place in Indianapolis in 1906.
As for Obama
, he was never voted in as "president"
but forced in with a silent coup d'état. There is a misconception that he was voted in. He was not. Those "votes" included thousands of dead people registered, foreigners bussed in by democrats in Michigan with instructions on how to vote, even though they were not even registered, voting machines nation-wide that were rigged to enter Obama as the choice when the Republican candidate was clearly chosen.
Obama was born in Kenya
. He lied that he was born in Hawaii and produced a "birth certificate" to "prove it." However that was
a bogus document
. We were the first to see that the font had been altered in several places, and in the box to list race, he was listed as African American, a term that was not used during the time he was born. The term then was, "Negro."
Plus, Obama put a $1M deposit on Grant's Park in Chicago to celebrate his "Election Victory Night."
That deposit was given several months BEFORE the election even took place.
It was a done deal. Didn't anyone question how Grant's Park could be readied for over a million people with every detail in place when the "election" had only taken place a couple of hours earlier??
And the results of Obama have been exactly as planned, leaving America in shambles
.
This is why a high percentage of citizens have latched onto an angry bombastic individual who entered into this whirlpool of politics to declare his candidacy as President of the United States.
He has been under vicious attacks by the engines themselves since he cannot, nor will not be, controlled by
anyone.
He cannot be bought. He has more money and standing than any of them.
He has successfully conducted business all over the world, which includes China and other countries that seriously affect our economy that politicians cannot successfully negotiate with. He even has his own Air Force One. The reason he has skyrocketed in the polls is precisely because he is NOT a politician.
He is angry, very angry at politicians who have done everything in their power to shake America from its very foundation of excellence in an attempt to make it exactly the same as every other nation in the world to be controlled by one leader and his cartel.
It is time for Americans to express their own anger at those who mis-rule over this country, get them out now, and take steps to put someone in who will indeed fight for us and get us back on track. It is worth considering.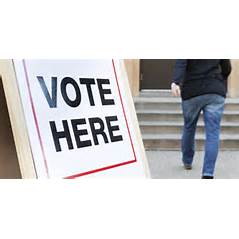 © Rev. Austin Miles
---
The views expressed by RenewAmerica columnists are their own and do not necessarily reflect the position of RenewAmerica or its affiliates.
---