Rev. Austin Miles
Epidemic snatching of dogs - Why? Shocking!

By
Rev. Austin Miles
June 11, 2016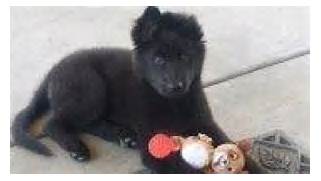 SAN LEANDRO Ca – 6/10/16 – Yesterday a young boy was walking his beloved pup in the
Washington Manor neighborhood
of San Leandro. His new pup was a
3 month old black German shepherd, a beautiful dog with perfect fur.
While walking, two men came quietly into the scene and parked their light-colored car near them. Suddenly a man jumped out and tried to snatch the dog from the 14 year old that refused to let go of him. The driver of the car got out with a gun, pointed it at the boy and demanded the dog, taking it by force.
The young man was in anguish as the strangers tossed his dog in the car and sped off. The boy ran home.
This dog-napping is becoming more and more prevalent with dogs being forcibly taken from owners and from their back yards.
We saw this coming, after learning the reason for the seizures.
The kidnappers sell the dogs to fur factories
, to make, among other apparel,
UGG Shoes and boots.
You do NOT want to know how that fur is taken from the dogs.
Those who have joined this cartel are low life's who are strung out on drugs and alcohol. They are so out of control that they will do ANYTHING to get a few dollars to support their addictions not caring in the slightest about those who will be hurt in the process, both man and animal.
What is worse, they don't care. They simply must fuel a habit that has enslaved them. This is becoming more and more widespread and a very dangerous trend.
CAUTION:
It is to be advised that anyone walking their dog have pepper spray handy, just in case. It is better never to take your pet out alone. Always have someone with you.
Be very careful about leaving your pet in the back yard.
Keep your eye on him or her
. NEVER leave your pet alone in the back yard if you must go somewhere which includes work.
And even when home, do not let your dog out to a fenced FRONT yard or porch unless you are there as well. This is what it has come to.
Be in touch with local and area animal control officials and bond with other pet owners. Here is a previous story about that fur factory business. Unfortunately it spotlights a very famous pop star that will do anything to look beautiful. While I do appreciate her advocacy for rape victims, especially those who were raped as children, it is not appreciated what she wears. What is more, we believe that she is fully aware how that fur is obtained and processed. Here is the direct link to that story:
http://www.renewamerica.com/columns/miles/131128
As for those who cruelly mistreat innocent animals who feel pain and fear the same as we do, our remedy would be to
put them through the same process the dogs are put through.
First tie their feet together, then hoist them up in the air while they scream for mercy. While they are hanging upside down, plunge a knife into the stomach side their body and cut downward, then rip the skin off their bodies to use in lamp shade factories. It is known that those who mistreat and torture animals also mistreat and torture people. This is going to stop.
While California exhibits its aberrations and anomalies, one huge thing to say in its favor, is that this state and the liberals who populate it, are VERY protective of animals. That gets a tip of the beret.
Photo Caption: Maya-Taken by Owner at Gun Point

Photo Credit: Family Photo
© Rev. Austin Miles
---
The views expressed by RenewAmerica columnists are their own and do not necessarily reflect the position of RenewAmerica or its affiliates.
---