Rev. Austin Miles
Chaplains banned from hospital bedside ministry

By
Rev. Austin Miles
March 31, 2020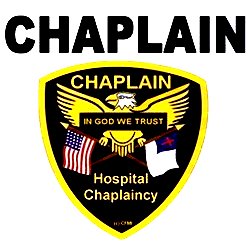 During this Coronavirus emergency, a new category of ministry has been created, Chaplains at a distance. Even if wearing a protective mask and outerwear, chaplains can no longer go to the bedside of a patient, and that means with or without protective clothing. Even then it is iffy that a chaplain will be allowed to enter. As the epidemic worsens, hospitals with COVID-19 patients are tightening restrictions, especially on chaplains. The motive is entirely understandable.
Northside Hospital Cherokee in Canton, Georgia, announced this week that all chaplain visits are now put on hold to, quote, "reduce the number of potential carriers coming in and out of the facility." Other hospitals will now only allow bedside chaplains for end-of-life visits.
As this pandemic spread, chaplains were notified that they were denied access to hospitals, hospices, nursing homes and prisons. This embargo includes places like New York, Massachusetts, Illinois, Florida, Texas and Kansas. Yet the chaplain is one who has a calming voice that relaxes those around him (or her). They are encouraging to the patient, medical staff and family. And if those duties are carried out properly, it brings out a peaceful relaxed atmosphere.
A proper chaplain will never be in the way. The rule is that nobody on staff should ever need to walk around a chaplain. If done right, the chaplain makes everyone's job easier. Except the very few who do not believe in God, which the chaplain never pursues except for a causal, "Hi," most everyone in the Emergency Room or in a ward, is very open for a prayer to be said over them.
This writer served as a chaplain for a number of years as well as founding a chaplain training program. All these were being trained for crisis counseling. When I retired I put Chaplain Priscilla Martinez in charge and she is still running that program
When making hospital calls, the most difficult ward was and is the Burns Ward due to the extreme suffering that takes place there. I was visiting a friend whose house had been firebombed. Her mother and son were killed. I ministered to her until she was sent home. While there one day I saw the most pitiful sight ever. A man laying on a bed across the room was burned so badly that there was not even an inch of clear skin on his body. Oh how he suffered.
I looked over and we immediately made eye contact. I came to him, put my hand next to him on the bed and began to pray which this man desperately wanted Walking through a ward I will notice someone making eye contact with me and chances are, they want prayer.
During this current crisis, chaplains still have a role to play. Families must be reassured, medical staff encouraged, patients must be given new strength by the prayers offered. And the chaplain will never be in the way. And the chaplain can call the family from time to time.
THE SOLUTION:
Streaming video should be available at most hospitals. Otherwise do a fundraiser to buy the set up which includes a set to see the video where the chaplain, in another room, can talk with the patient while hooked up with small camera and sound control, and his or her family can be in the conversation. That way a chaplain can truly serve a family whose beloved member may be near death. The chaplaincy is a vital ministry.
Before undertaking this, your relationship with God must be absolutely solid and the ministry God has entrusted you with will be handled properly. Nobody should feel abandoned.
ANALYZING TODAY'S NEWS FOR TOMORROW'S HISTORY
© Rev. Austin Miles
---
The views expressed by RenewAmerica columnists are their own and do not necessarily reflect the position of RenewAmerica or its affiliates.
---