R.T. Neary
President Clinton doing the 2-step. Hillary, that is!

By
R.T. Neary
May 11, 2020
There is absolutely no way in eternity (one is tempted to use the word Hades, but won't) that Hillary and Bill Clinton would just fade away from the political scene.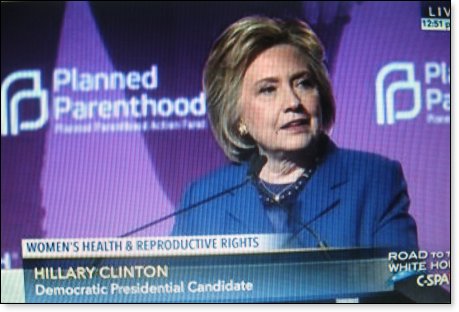 Hillary's late-April endorsement of Joseph Robinette Biden Jr. to be the Democrat Party's presidential nominee in 2020 was the latest move by these political masters on this year's American chessboard. Her syrupy words were strictly for the mainstream media (MSM) to echo in their next day write-ups. They are scripted by Hillary, and fine-tuned to fit her purpose.
Hillary Rodham Clinton's comments were, in reality, targeted at the political factions she courts and clearly a part of the Clinton machine's 2020 game plan. The media reporters had been schmoozed by aides off camera, and this is why they play by the Clinton rules so well.
The abortion industry is foremost to the Clinton machine and they always respond in the manner desired of them. HRC owns them, but knows well that they must be reminded of this at times. Behind the scenes this machine is flawless as any observer should easily perceive. Actually, who has ever laid a hand on their operations? No one! They are well-staffed, connected, and extremely adept.
Joe Biden's announcement that his running mate as Vice President would be a woman was pure politics. It was the clear-cut signal that Hillary's campaign had made an adjustment after Joe's big combination victory in South Carolina, followed by the great results on Super Tuesday. The opening for her ascent to the Presidency still could require one extra step, viz. some intermediate time serving as Vice President. Occupation of the Oval office by easily-controllable Joe Biden would only be temporary. Hillary and Bill are very adept at the 2-step.
This Biden announcement was an insult to those dedicated to living by this nation's constitutional roots. For any aspirant to the highest office in the land to state that the presidential running mate would have to be of a specific gender is beyond absurdity. One's imagination doesn't need to travel very far to begin substituting a variety of non-constitutional limitations, biological and otherwise. While obviously designed to appeal to today's alphabet soup brigade, aside from age there aren't any physical limitations for constitutional elected offices.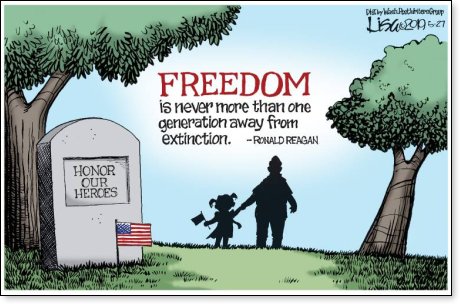 We would do well here to pause for a moment to thank the Creator for giving us one Phyllis Schlafly, who saved this nation from travelling down a truly evil path in this regard. She almost single-handedly stopped the so-called Equal Rights Amendment in its tracks. Attorney Schlafly was well aware of what judicial interpretations would follow. What also comes to mind is that before she was called to her great reward, Phyllis endorsed the presidential candidacy of Donald J. Trump. He is the individual, who with the Providence of God, sent Hillary Rodham Clinton literally into an X-rated tirade in the late evening hours of Nov. 8, 2016.
After Joe's announcement, an array of females came quickly to the fore, voicing their attributes for the role of second in line on the Democrat ticket. One of the first out of the gate and being purported to be of the proper racial background was Stacey Abrams, who had lost her quest for the Georgia governor's office in 2018.
Abrams was hoping to ride herd on the fact that Joe Biden's endorsement by House Majority Whip Rep. Jim Clyburn of South Carolina was an enormous boost among African-American voters, both in his home state and in the following Super Tuesday Biden victories.
This did not escape aspirant Senator Kamala Harris, although her ethnic and racial roots are quite different. Her skin color, however, coupled with gender now seemingly gives one a major boost in qualifying to be selected for the second slot on the national top ticket.
Sen. Elizabeth Warren, while now scrupulously avoiding the completely bogus tale of having native American Cherokee bloodlines, had carefully tried to hide her real feelings about Biden, and now endorsed him. This was obviously the first turn of the pressure valve on Joe for her selection, given her fairly large number of primary supporters. Another Senator, Amy Klobuchar of Minnesota, with less primary success was more openly campaigning to be selected, however, by touting an embellished number of senatorial successes, but mainly stressing the demographics in several Midwestern states.
Although not on the Washington scene, but trying to accent the same elements, Michigan's Governor Gretchen Whitmer was foremost in presenting herself as a strong leader on the state level, as well as in control of electoral votes that proved crucial in 2016. This woman, however, when enforcing Covid-19 restrictions in the state, came across as a storm trooper. Her lockdown demeanor, words, and actions prompted a strong reaction from those whose employment and family needs were being heavily affected. The governor's pompous behavior and the passionate reaction against her from constituents destroyed any chance of her bringing success to any national ticket.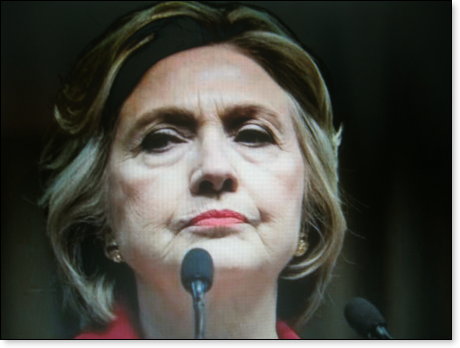 While we have witnessed an interesting spectacle, there is no way that Hillary Rodham Clinton is ever going to tolerate any other female to get a quick step on her in re-gaining control of the Oval Office. The Clinton Machine's game plan is obvious, preceding primaries notwithstanding. What fools these mortals – and media – be!
There's a man leading the presidential nomination pack who is suffering at best with MCI (Mild Cognitive Impairment}. In reality, he is beyond the mild stage. His fetishes and gaffes, long excused, have now progressed to a much more serious stage. At times, touchy-feely Joe Biden is totally incoherent, as well.
The HRC game plan could best be called "Carona Clinton," not only because of the way it became unveiled time-wise, but because its aim post-primaries still is to place a gold be-jeweled crown on the Queen of the Clinton political empire. The real driving force behind this intricate political power bloc on November 4, 2020, believes she will be referred to as Vice President Hillary Clinton. The Vice (not vice) being removed from the royal title is only a matter of time.
Wake up, MSM! People out here are much more perceptive than you – because they are intellectually honest. You've been wallowing in the swamp too long.
Hillary is not only here – she's adeptly doing the 2-step!
© R.T. Neary
---
The views expressed by RenewAmerica columnists are their own and do not necessarily reflect the position of RenewAmerica or its affiliates.
---