R.T. Neary
Bidenism run amok – and it was clearly foreseen

By
R.T. Neary
September 18, 2023
The current governmental atmosphere in this country is seriously polluted. Worse still, it is signaling disaster.
The thin margin of victory by the GOP last Nov. 8th in the U.S. House of Representatives was a Godsend – in the literal sense. Churches, as well as a multitude of Pregnancy Help Centers, had been defaced and vandalized in 2022,Spiritual warfare was being waged – and evident.
Traditional Catholics had been targeted because of their right to life views and for upholding traditional marriage. Supreme Court Justices Kavanaugh and Barrett are the two most prominent examples, but it has been much more widespread at other levels. The tolerated hypocrisy of the Biden family by the church hierarchy is the main reason for its continuance.
The Biden family activities, highlighted by their influence-peddling business activities worldwide involving so many wealthy oligarchs, surely has brought this nation further than it has ever been from its Godly origins.
Powerful socio/political blocs and diverse individuals controlling billions of dollars in wealth are no longer hidden from sight. Their successes with Bidenism have seen them become more brazen.
Morgan Stanley's CEO Jamie Dimon is one such after his theft of Pacific Republic Bank's billions in assets – all with U.S. Government cooperation. Dimon's cynical view of humankind, nurtured in his younger days at Tufts, Harvard and other leftist environments, are of the same ilk as Soros, Bloomberg, Buffett and a host of identifiable oligarchs. They are pulling the strings and moving the pawns – every minute of every day.
U.S. President Joseph Robinette Biden Jr. is still their perfect pawn,relishing the spotlight which nourishes his perverted ego – a classic Freudian study of a pathological liar. The Ivy League should have taken note these last few years, but have instead joined the gigantic charade.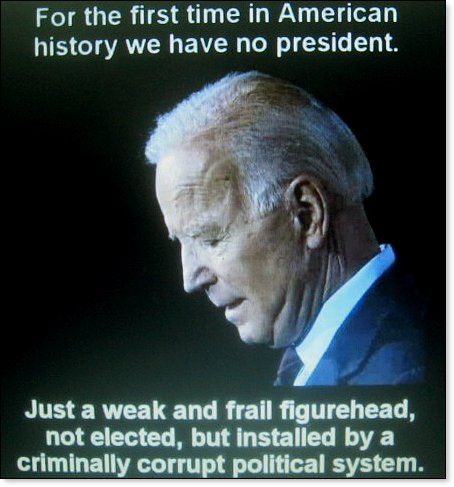 With the State Department and the FBI clearly political and weaponized, focus had been drawn away from the nation's banking system itself. As Silicon Valley failures were revealed, the oligarchs had much inside information.
Jamie Dimon, CEO of Morgan Stanley which is the nation's largest bank, dispatched 800 of their employees to study, visit and physically examine the assets of Peoples Republic Bank.
Within weeks with Biden government involvement, in essence a just-behind- the-curtain gigantic bank heist was taking place. The man who relisheshis cutesy-sounding name, had acquired all the assets of Peoples Republic.
The rapid approval by the Biden Administration's FDIC, not surprisingly, astonished those stockholders in Peoples Republic who believed a pared-down chain would continue serving the public interest. Cynically, while officially still the bank's owners, the public was told officially by Dimon's spokesman that these shareholders would not be receiving any Morgan Stanley shares in the takeover. They would receive zero – absolutely nothing.
CEO Jamie Dimon had his contract extended, received a salary increase, and a multi-million-dollar bonus.
Fascism showed no respect for the individual, and today we are witnessing the same. Just another example of Bidenism having run amok.
This cynicism must be brought to a halt – as it is now completely out of control. Jamie seems to be proving that once you are worth over 1 and ½ billion, the 2- billion -dollar marker becomes the solitary goal.
Rather than coming to the fore in the pursuit of VERITAS, Academia's collective egos have joined the movement, having been lured by the billions of dollars at play. Truth be damned.
Harvard's endowment wealth now exceeds the worth of over 90 countries on Planet Earth. Individual donors of $100,000.00 are lauded as benevolent humanitarians, while the fund handlers pocket over a million dollars annually.
It surely must be lamented that the oligarchists' cynical view of proud Americans has paid them enormous dividends. They have captured and control public thinking. Worse still, however, is to ponder the enormous number of docile Americans who remain in our midst.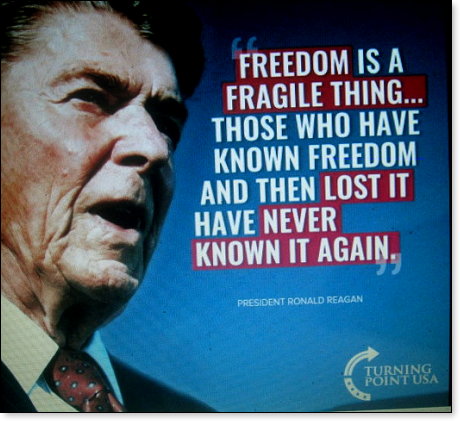 The intent of an array of leftist alphabet-soup elements has been clearly evident for decades. What is simply baffling is the number of humans who daily abandon their own ability to think. Yes, just think.
It is head-shaking that decent God-fearing American citizens allow themselves to be caught up in an artificial world – one of misperception, not of substance.
It should surprise no one that the most looked-up word on the Merriam-Webster website a year or so back was "gaslighting". We can hardly take solace in that, though, as barring the sincere actions of conservative traditionalists chairing a couple of House committees, our citizenry still seems deluded.
Both of these men were christened the same given name: James Comer and James Jordan. One can't help but think that it was Providential, as a favorite bible passage comes to mind to direct their and our actions: From JAMES 1:22, "Be doers of the word, not hearers only – lest you delude yourselves."
Some of us are believers and are convinced that Jordan and Comer are the real thing – believers in the Word and will succeed in bringing the entire influence building racket which Bidenism created to a halt.
Naivete? Far from – but rather modern-day contrarians who believe that God is still in control.
The one thing certain is that THERE WILL BE a Judgement Day.
© R.T. Neary
---
The views expressed by RenewAmerica columnists are their own and do not necessarily reflect the position of RenewAmerica or its affiliates.
---