Victor Sharpe
Obama's world

By
Victor Sharpe
September 20, 2018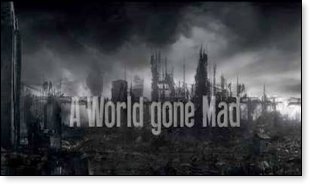 Before Barack Hussein Obama blessedly left office, he had reportedly arranged with his State Department for a series of 'official visits' to foreign countries spanning many years.
According to the Office of Presidential Visits and Vacations, Obama was allegedly planning to weasel free vacations for himself and up to 24 members of his family, staff and even a dog sitter until the year 2036. He would have, that is, until Donald Trump put a stop to it.
The Obama's are now also facing another new challenge at the hands of our President. They're allegedly going to have to repay the government for all of those often lavish vacations they took that weren't official state business.
Of the reported 692 days the Obama's spent on vacation, almost none allegedly included any work at all. And during those eight long years of Obama's baleful hold on the Presidency, much of the towering misery and growing violence in many parts of the world must be laid at his feet.
President Obama, soon after he occupied the White House, turned a blind eye to the millions of Iranians pleading in the streets of Tehran for U.S. support against the toxic power of the irrational Iranian mullahs. By doing so, he condemned the world to the nightmare of the Islamic Republic of Iran's growing nuclear power and as chief financier of worldwide terror.
The State Department's annual report on terrorism identified the Iranian regime as the world's top source of terror, with a financial apparatus and fundraising network that spans the globe.
The US State Department released an annual report recently confirming that "Iran remains the world's leading state sponsor of terrorism."
Commenting on the report's findings, the department's coordinator of counter terrorism, Nathan A. Sales, stated, "Iran is responsible for intensifying multiple conflicts and undermining U.S. interests in Syria, in Yemen, in Iraq, in Bahrain, in Afghanistan, and in Lebanon, using a number of proxies such as Hezb'allah. and the Islamic Republic of Iran's Quds Force. Sales noted: "The threats posed by Iran's support for terrorism are not confined to the Middle East; they are truly global."
And Obama's towering sin before he left office was to provide the Iranian mullahs with $150 Billion, plus millions more in the dark of night. Needless to say, those billions financed yet more terrorism and it stretches credulity to believe that President Obama was ever oblivious of the fact.
Indeed, Obama's fury at Egypt's overthrow of the Muslim Brotherhood was indicative of where this president's sympathies lay; not with a pro-democratic rule of law but with the practitioners of Islamic supremacy and hatred of non-Muslims.
If Obama had retained a U.S. military presence in Iraq, the rise of ISIS would not have occurred and the world would have been spared the gruesome videos the Islamo-Nazis displayed with such macabre glee. But Obama specifically said during his presidential debate with Mitt Roney that he would not station a residual American military force in Iraq. ISIS and the horrors we witnessed thus took root and that costly strategic blunder can also be laid squarely at Obama's feet.
In an
article
back on January 28th 2011, when Hillary Clinton was still Secretary of State, I penned the following:
"With Obama and Clinton uttering the most bizarre and naive statements about the so-called 'Arab Spring' we are witnessing a foreign policy gone mad. Unless they come to their senses soon, Obama and Clinton, by their ignorance and foolishness, will be seen to have been complicit in the establishment of an Islamic State and a caliphate in the fast dissolving failed states of Iraq and Syria."
Well it came to pass and it has taken a President Trump to roll back the inhumanity of ISIS. Since Clinton's vacuous term ended, an even more obtuse Secretary of State, John Kerry, arrived and compounded the idiocy that passed then for United States foreign policy. And even now Kerry, albeit out of office, is still at it – recently visiting Iran and trying to undo President Trump's policies.
ISIS, or Islamic State, existed in vast swathes of Iraq and Syria. All the main cities in Iraq fell to ISIS and Baghdad itself was all but surrounded by the Islamist horde, which at one time stood a mere one mile from the city.
Thousands of men, women and children had already been slaughtered by the Islamo-Nazis, many beheaded in atrocities not seen in living memory since the crimes against humanity perpetrated by Nazi Germany.
The brave Kurds were begging for modern weapons to beat back the head choppers of ISIS who were overrunning scores of Kurdish villages in Iraq and Syria and committing hideous crimes against humanity. Yet President Obama refused to authorize an airlift of vital and desperately needed modern weapons for the defense of the hapless Kurds.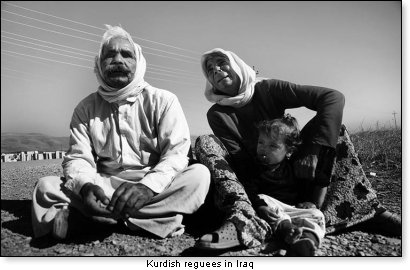 The Obama administration and Obama's State Department had already allowed Lebanon to be subsumed into the Islamic Republic of Iran under its proxy, Hezb'allah. Jordan too became a ripe fruit ready to be plucked by the Islamists and jihadists.
Israel braced itself as the jihadists toppled one Arab regime after another in a frenzy of Islamic violence and horror, shrieking
Allahu Akbar
, meaning Allah is Greater than the Judeo-Christian God.
This Arabic and Muslim war cry has echoed down the bloody centuries for fourteen hundred years, but still Obama condemned not Islamo-Nazi depredation. He aimed, instead, his malign ire at the building of tiny apartments for young newly-wed couples in Israel's capital city, Jerusalem. What strange pathology was this?
But with no help from Obama, Jordan's King Abdullah and Egypt's President al-Sisi nevertheless held back the depredations of the Muslim Brotherhood, Al Qaida, ISIS, Hamas, Hezb'allah, and their evil puppet master, the Islamic Republic of Iran.
The Trump Administration justifies its small military presence in Syria (and Iraq) by emphasizing the need to prevent a future ISIS resurgence – a goal that also requires restraining Iran's malignant actions in the region, which had fostered problems like ISIS in the first place
In return for peace – albeit an Arab frigidly cold peace – Israel had given away 90% of the territories it had liberated from Egypt and Jordan during its 1967 defensive Six Day War against Arab genocidal violence.
The Arabs, who call themselves Palestinians, have already been given precious Biblical and ancestral Jewish land by Israel in
Gaza
, and in Judea and Samaria (the West Bank), but 'land for peace' where Israel gives away land but never receives peace, has come to mean that every Israeli concession is repaid with unspeakable Palestinian terror.
In the United Nations General Assembly, with its collection of the worst human rights abusers ever found in one place, there is no room for logic. That building is better described as the Theater of the Absurd or the Temple of Hypocrisy and Obama chose in that same loony tunes General Assembly to lecture the world that ISIS, the Islamic state, is not Islamic; yet again repeating the politically correct but historically incorrect mantra that "Islam is a religion of peace."
In doing so Obama contributed yet more idiocy to a world that during his presidency he allowed to go mad. He has much to answer for.
© Victor Sharpe
---
The views expressed by RenewAmerica columnists are their own and do not necessarily reflect the position of RenewAmerica or its affiliates.
---