Michael Victory
American pastime and breadline

By
Michael Victory
June 4, 2011
My father will be 90 years old in September. His thoughts are still clear, however his mobility has become poor, and around Thanksgiving he fell a few times. He ended up in the hospital, was moved to a nursing facility for rehab, and has been there since. He will likely spend the rest of his days there. We started to clean out the family homestead over the past weekend, and it wasn't fun.
The bright spot is that I still talk to him every day. He can tell me every play of the game last night, how Victorino is the spark plug, Charlie looks like a chump chewing his Big League, and how Howard strikes out way too much to have a $125 million dollar deal. One thing he can't understand.. with so many people out of work, $8 beers, and $4 hot dogs, is how the stadium is packed every night.
My pops was born in 1921 and was a boy during the depression. At almost 90 he's keen to the fact that current affairs are a mess. He sends me newspaper clippings when he comes across something that strikes him. This week he sent a piece written by Michelle Malkin of the Sun Gazette, a local central Pennsy newspaper, about AmeriCorps.
Americorps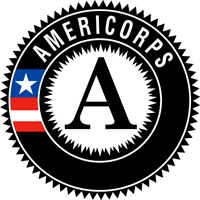 AmeriCorps was sold as an alternative to big government, a program to "renew the ethic of civic responsibility and the spirit of community throughout the United States." With support from both sides, the program has morphed into an all-purpose slush fund. Instead of reining in the nanny state, Washington has turned taxpayer-subsidized helping hands into a band of handout helpers. Good-bye AmeriCorps. Wud up Food-Stamp Legion?
Across the Web, the feds are recruiting AmeriCorps VISTA (Volunteers in Service to America) workers to apply for jobs as publicists for the welfare state. Their mission: Sign up as many people to the federal food stamp rolls as possible. The record breaking 12 million plus that have been added since el presidente took office isn't enough. Total recipients are
now over 44 million
.
Here's a job ad from Boston:
AMERICORPS VISTA: FOOD STAMP COORDINATOR (INTERNSHIP)
Through this project the Elderly Commission will be able to provide information, assistance and support to senior citizens of Boston in applying for food stamps. Develop a full knowledge of the Food Stamp program and application process. Assist seniors in senior housing and community centers to fill out Food Stamp applications; assist seniors with gathering necessary proofs together for applications; follow up with the Department of Transitional Assistance to ensure seniors receive awarded benefits. Recruit volunteers to be trained on the application of the Food Stamp program.
In New York, Philadelphia, a total of 30 sites all across the country, AmeriCorps and the Department of Agriculture are funding the National Anti-Hunger and Opportunity Corps to "increase access to food stamps." AmeriCorps workers are themselves being encouraged to sign up for food stamp benefits, giving new meaning to "hands-on," more like "hands- out" experience.
Austerity, fiscal responsibility.. love it. After vowing to eliminate funding for the $6 billion AmeriCorps social justice army, politicos retreated, and will shrink AmeriCorps budget by 6.7 percent.
Can you smell QE X?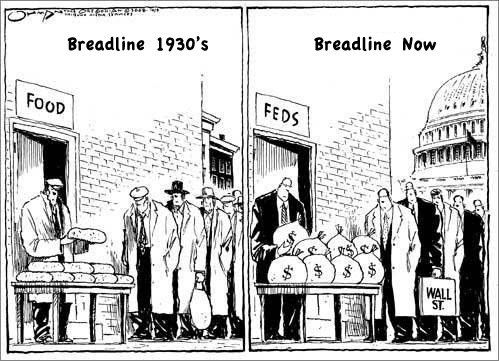 © Michael Victory
---
The views expressed by RenewAmerica columnists are their own and do not necessarily reflect the position of RenewAmerica or its affiliates.
---