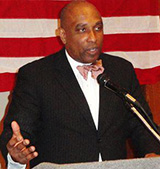 Ellis Washington
Trumphalism

By
Ellis Washington
March 25, 2016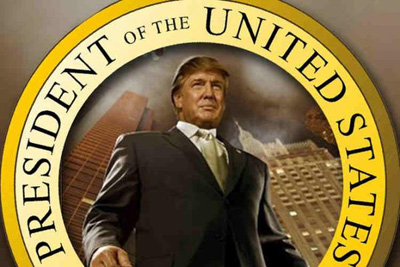 "There's a massive, massive problem, whether we like it or not."
~ Trump (Radio interview with Michael Savage)
"Hillary Clinton could be considered to be a founding member of ISIS."
~ Fmr. NY Mayor Giuliani, Fox News
Trumphalism, Tri-Trumphalism
(adj.) – An amalgam of the words: Triumphal and Trump. Applying the political principles of Donald Trump Nationalism to win a political campaign or intellectual contest; anti-PC, victorious policies espousing Trump Nationalism of 'America First.'
Earlier this week I wrote on my Facebook page: "In light of the recent ISIS bombings in Brussels, Belgium will GOP candidate Ted Cruz's admonition to re-institute surveillance of Muslim neighborhoods cause Muslims to become more radicalized? I say No! It's Socialist Propaganda and Progressive perversion and lies that always argue if we defend ourselves, they (the Muslims) will hate U.S. the more." I further stated, "Why are we so obtuse to wait for ISIS to attack U.S. rather than have every Iman and Mosque in America under FBI surveillance to protect We the People? How many terrorists have the U.S. Muslim communities turned in since 9/11?"
Donald J. Trump even dumbfounded conservative ex-Congressman Joe Scarborough when he learned on his cable TV show that Trump, with prophetic accuracy had foreseen several detailed aspects of the 9/11 attacks, in some cases years before they occurred. From
Buzzfeed
:
"I really am convinced we're in danger of the sort of terrorist attacks that will make the bombing of the Trade Center look like kids playing with firecrackers," wrote Trump in his 2000 book, The America We Deserve. "No sensible analyst rejects this possibility, and plenty of them, like me, are not wondering if but when it will happen."

Trump even mentions Osama bin Laden by name, in a criticism of an American foreign policy that too quickly jumps from one crisis to the next.

"One day we're told that a shadowy figure with no fixed address named Osama bin-Laden is public enemy number one, and U.S. jetfighters lay waste to his camp in Afghanistan," The Donald wrote. "He escapes back under some rock, and a few news cycles later it's on to a new enemy and new crisis."

When after the ISIS bombings in Brussels, GOP candidate Ted Cruz, mimicking what Trump has been saying since before 9/11, called for surveillance of American mosques. Of course this provoked the collective righteous indignation by the Quisling-class in America we call "Journalists" who ruthlessly attacked not the murderous Muslim cowards who blew up the Brussels Airport and subway station killing 34 and injuring over 300 people. No, No, No, these self-righteous, Holocaust Democrats reserved their outrage for Cruz and Trump who in my opinion were the few public figures who didn't sound psychotic when speaking out against Muslim fanaticism and genocide.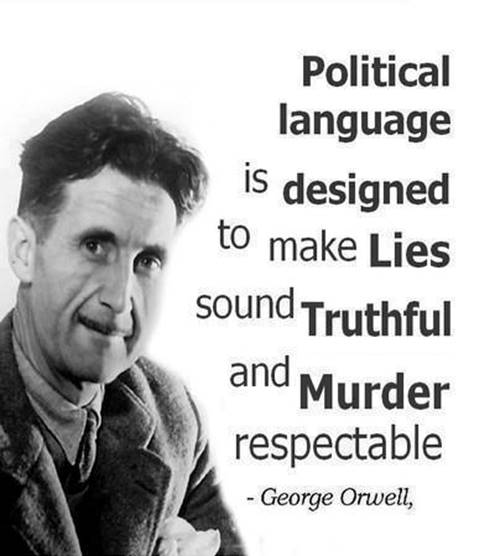 When the legendary English novelist, George Orwell (1903-50) wrote that, "Political language is designed to make lies sound truthful and murder respectable," he was not only speaking about the dystopian times he lived in under Stalin, Mussolini and Hitler and World War II. Orwell was not only referring to perhaps the biggest political blunder of the twentieth century when his Prime Minister, Neville Chamberlain was so hellbent on treason as to set aside all reason and good judgment to form a treaty with Adolph Hitler under the Munich Pact of 30 September 1938. This gave Hitler the necessary time to complete the building of his Nazi war machine where exactly 11 months to the day Hitler ignored his treaty with Neville Chamberlain while on September 1, 1939 his Nazi blitzkrieg rolled across the borders of Poland, murdering 3 million Poles and 3 million Jews and unleashing World War II and the Holocaust upon the world.
For further readings on this subject of the Quisling leadership of Neville Chamberlain planting the Hitler seeds of appeasement, cowardice and toleration of tyrants that sprouted the ISIS seeds of genocide 80 years later, see my essay,
Adolf Hitler: The Early War Years (1939-42).
In July 2015, radio legend Dr. Michael Savage said in an interview of Donald Trump,
"You're the Winston Churchill of our time."
This statement of fact was put on public display when GOP presidential front-runner Donald Trump on Tuesday called for surveillance of radical Islam's tentacles in the U.S., telling talk-radio host Michael Savage in an interview earlier this week there's "a massive, massive problem with radical Islam, whether we like it or not." Trump continued that "political correctness must be sacrificed to make America safe" and that "we have to have a president that's going to use the term and say it like it is," Trump contended.
A rising consensus of public perception are beginning to realize that the historical and political creation and rise of ISIS is solely the creation of President Obama's feckless, Neville Chamberlain-like appeasement foreign policy. Recall Obama's promise to his Leftist political base when after he secured his first term in office, in a Nov. 24th 2008 speech Obama promised in 2009 to pull all U.S. troops out of Iraq ("the bad war") and put them in Afghanistan ("the good war"). History of course judged this to be one of the more colossal foreign policy catastrophes in 80 years – an Obama-Hillary Tragedy that caused the entire Middle East to descend into perpetual chaos and existential war where it remains to this day. Trump is the only public figure to boldly and consistently speak out against this treachery by President Obama against We the People.
On March 23rd, "The O'Reilly Factor" Bill interviewed
Rudy Giuliani
who contended that Hillary Clinton, leading Democratic presidential candidate, helped create ISIS. "Hillary Clinton could be considered a founding member of ISIS," Giuliani stated to Fox News host Bill O'Reilly. The 9/11 mayor of New York City described that President Obama and then-Secretary of State Clinton in his first year of office in 2009 insisted on the withdrawal of U.S. troops from Iraq too soon, which gave ISIS room to grow.
That next morning on "Fox and Friends," Giuliani doubled down on the claim that Clinton is one of the reasons behind the rise of the terror group. He said it was absurd to pull out of Iraq on a timetable, leaving the country to Nouri al-Maliki, a puppet of Iran. That led to the slaughter of Sunni Muslims, and that's what really "ignited" the Islamic State, Giuliani said. "They owe their existence to her and to Obama. Had we kept our troops there in fairly significant numbers, we'd have picked up ISIS growing, quickly."
Here is Giuliani's thesis regarding how Hillary and Obama's feckless, appeasement foreign policy helped to create the Muslim super-terrorist group ISIS who Michael Savage calls "the Hitler of our time":
KILMEADE: ... What is your reaction to her [Hillary Clinton] saying that she's going to be taking on ISIS?

GUILANI: My reaction to it was she was one of the reasons we have ISIS. Obama pulled out on a timetable which was absurd to pull out of a war on a timetable out of Iraq. He [Obama] left it to the tender mercies of [Iraqi Prime Minister Nouri al-] Maliki who became Iran's puppet. They started slaughtering the Sunnis.

Now ISIS had been developing as a small group, but that's the thing that really ignited ISIS. So they owe their existence to her and Obama. Had we kept our troops there in fairly significant numbers, we'd had picked up ISIS growing quickly.

Returning to Trump and his strong and prudent response to the ISIS bombings of our beleaguered ally in Brussels, Belgium last week, "We have to have tremendous surveillance, and that includes the mosques," Trump said. "Whether we like it or don't like it. We have to be intelligent people. You see what's going on. This is worldwide." It's an entirely new type of war, he said. But the American president, Barack Obama, "won't even use the term 'radical Islam.'"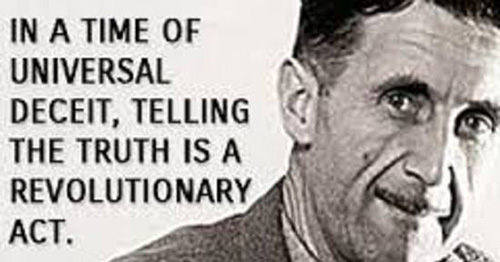 Trump's comments followed ISIS taking credit for the early Tuesday bombings in Brussels that killed at least 34 and wounded over 300 people. Also we now know that among the casualties of the ISIS bombing of Brussels (while Obama watched baseball in Communist Cuba with brother tyrants, Raul and Fidel Castro and danced the tango in Argentina)
included two Americans
.
Officials have established that the ISIS murders coolly walked into the Brussels airport terminal and later a subway with suitcases full of explosives and discharged them causing massive carnage and mayhem. Two were suicide bombers who were brothers were killed, but a third allegedly failed his mission, abandoned his bomb and is he now is being hunted by Belgian and French authorities. "We can't waterboard anymore. They have no rules. They chop off heads. They drown people in cages. Yet we can't waterboard," Trump said.
Referring to the Nov. 13, 2015 ISIS terrorist incident in Paris where one of the ISIS attackers was recently was caught, Trump said, "People aren't turning them in to the police. People want to practice Shariah law. We have to do something and we have to do it rapidly, because the whole world is collapsing." He said gun laws are working against good people. Paris, he noted, has the "toughest" gun laws. "So everybody had a gun except for the good people. And they didn't have a gun and they were helpless," he said.
George Orwell, the outstanding English writer and philosopher, could have easily been speaking of this Age of Treason when he wrote, "In a time of universal deceit, telling the truth is a revolutionary act." Look at Trump fighting daily, fighting valiantly, trumpeting the truth repeatedly against the legions of paid traitors called journalists, politicians, TV hosts, conservative talkradio, political advisor-class, lobbyists, campaign donors – all jealous of Trump and for what? For self-serving, cowardly, craven personal reasons based on careerism where these people would be happier to give the presidency to Hillary Clinton rather than to Trump.
Like the ancient prophets of antiquity who God raised up to preach to the nation of Israel who always ignored the prophets, mocked the prophets, and sometimes even killed the prophets, yet Trump marches on to the White House under the Nationalist banner of 'AMERICA FIRST' and Trumphalism!
Wrestler and Actor 'The Rock' supports Trump for President
---
Book Notice
Please purchase my latest opus dedicated to that Conservative Colossus, Supreme Court Justice Clarence Thomas. Here are the latest two new volumes from my ongoing historical series –
THE PROGRESSIVE REVOLUTION: History of Liberal Fascism through the Ages
(University Press of America, 2015):
Please circulate
this flyer
to all your email contacts & Facebook/Twitter followers who may be interested in purchasing this opus which will serve as a ready apologetic against the rampant Marxist-Progressive propaganda taught in America's public schools, colleges, universities, graduate schools, and law schools. Thanks in advance to all my friends, associates and colleagues for your invaluable support! Law and History Blog:
www.EllisWashingtonReport.com
---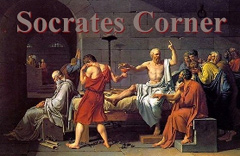 Invitation for manuscripts
I am starting a new a program on
my blog
dedicated to giving young conservatives (ages 14-35) a regular place to display and publish their ideas called
Socrates Corner.
If you know of any young person who wants to publish their ideas on any subject, have them send their essay manuscripts to my email at ewashington@wnd.com.
© Ellis Washington
---
The views expressed by RenewAmerica columnists are their own and do not necessarily reflect the position of RenewAmerica or its affiliates.
---