Matt C. Abbott
Will Catholic priest's killer strike again?

By
Matt C. Abbott
April 27, 2018
By keeping certain cold cases in the public eye, the chance of those cases being solved appears to increase. The most recent example is the April 24 arrest of the notorious
Golden State Killer
, who committed his crimes in the 1970s and '80s.
Thus, on this 20th anniversary year of the murder of Father Alfred Kunz – a case I've been following and writing about for a long time – I'd like to highlight the March 2018 social media campaign conducted by the Dane County Sheriff's Office (primarily on Facebook, but also on Twitter), which "is hoping to reinvigorate the investigation of this case."
One of the most intriguing Sheriff's Office Facebook posts has to do with Maureen O'Leary – referred to as "Ms. O'Leary" in the post (pictured below) – the principal of St. Michael School at the time of the murder. Sure sounds like Ms. O'Leary has something to hide! Could she be shielding the killer for some reason?
The Sheriff's Office reportedly is monitoring a few persons of interest, at least one of whom has a criminal record.
I asked the Sheriff's Office spokeswoman, Elise Schaffer: Do the reported handful of persons of interest know each other, and could they be collectively covering up the crime? She responded: "Our detectives say the persons of interest do not generally move in the same circles."
Is it possible that any of the persons of interest might kill again at some point? "Anyone's guess. Anything is possible," Ms. Schaffer responded.
Below are additional images from the campaign, including two crime scene photos, a timeline photo, and a photo of one of Father Kunz's hands, post-mortem, showing defensive wounds (bruising). That photo, originally on the Sheriff's Office Facebook page, was captured by writer Joe Hanneman at his
website
.
Stay tuned.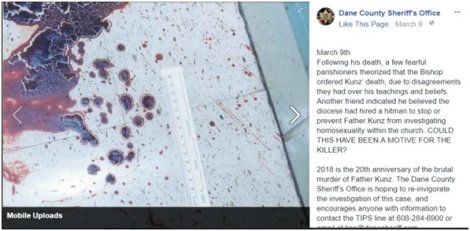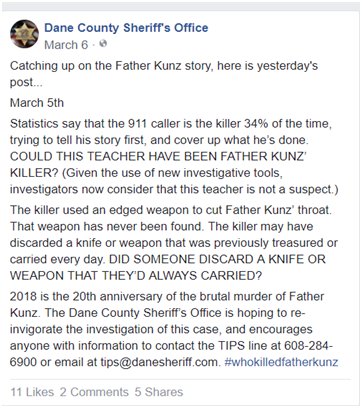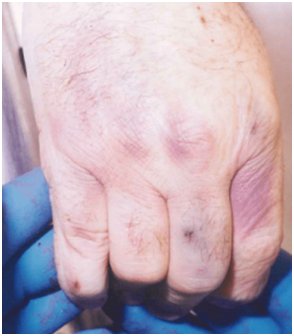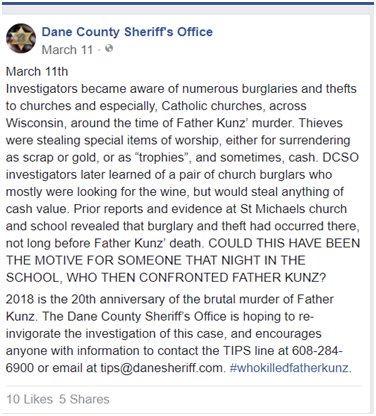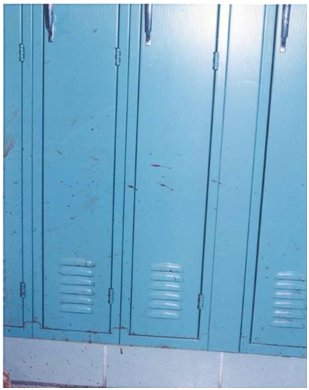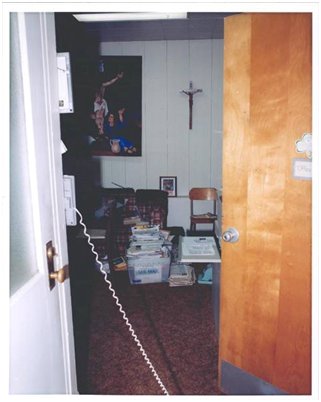 © Matt C. Abbott
---
The views expressed by RenewAmerica columnists are their own and do not necessarily reflect the position of RenewAmerica or its affiliates.
---