Alan Caruba
The food fear-mongers

By
Alan Caruba
November 14, 2013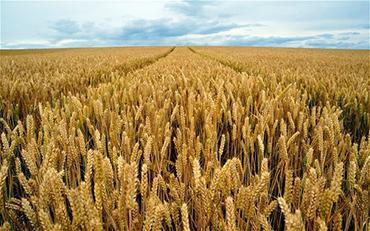 I recently read somewhere that there are so many laws and regulations on the books of federal and state governments that we are all breaking a law at some point every hour of the day. I have little doubt of that.
Alexis de Tocqueville, the author of "Democracy in America," was a Frenchman living under a monarchy that, not long after the American Revolution would be overthrown. In contrasting America's emerging society with his own, he wrote "[Tyrannical] power is absolute, minute, regular, provident and mild. It would be like the authority of a parent if, like that authority, its object was to prepare men for manhood; but it seeks, on the contrary,
to keep them in perpetual childhood:
it is well content that the people should rejoice, provided they think of nothing but rejoicing."
"For their happiness such a government willingly labors, but it chooses to be
the sole agent and the only arbiter of that happiness
; it provides for their security, foresees and supplies their necessities, facilitates their pleasures, manages their principal concerns, directs their industry, regulates the descent of property, and subdivides their inheritances: what remains, but to spare them all the care of thinking and all the trouble of living?"
I had a college professor who said that no government is more than two weeks from being overthrown if it cannot feed its people. This was the case of the French Revolution and, in more modern times, a major reason for the initial overthrow of the Egyptian government.
The Socialist movement that emerged in the early years of the last century is a perfect example of a tyranny that seeks to control all aspects of people's lives.
Food is critical to our lives and there is no lack of those in government and outside of it who are intent on determining, controlling, what we can freely choose to eat. Some are just petty do-gooders like New York Mayor Bloomberg intent on imposing his views on the citizens of the Big Apple.
Others spread fear like those who rant about Bisphanal-A, a beneficial chemical that protects people against food poisoning. The World Health Organization, the European Food Safety Authority and Japan's National Institute of Advanced Industrial Science and Technology have all discounted its risk to human health. I have written extensively about BPA and you can visit the blog,
The BPA File
, I maintain in its support. Another example of food fear-mongering has been
the smear campaign against finely textured beef
that was subjected to some very bad, inaccurate media coverage last year, called it "pink slime." It is a filler that has been commonly used for decades in ground beef and other food products. I wrote about it in March 2012. To avoid more attacks, Cargill Inc. has announced it will begin labeling ground beef that contains it.
There have been and are some foods that pose a threat to health and that is why, in 1906, the U.S. Food and Drug Administration came into being, signed into law by Theodore Roosevelt. Originally called the Food, Drug, and Insecticide organization, later shortened to the FDA. By 2008, it had 9,300 employees and I have little doubt they perform a very useful, necessary service.
The FDA recently ruled that trans fats, partially hydrogenated fats or oils, are unsafe in food. They are deemed a potential prime factor that could lead to heart attacks and strokes. In her excellent book, "Fat – It's Not What You Think," Connie Leas, while dispelling many misconceptions about fat, noted that "Beginning about the 1950s, believing that saturated fats were implicated in heart diseases, medical organizations such as the American Heart Association, and government agencies such as the Food and Drug Administration, urged Americans to abandon traditional fats, such as butter, in favor in favor of trans fats such as margarine." Leas said they were wrong and, though it has taken more than a half century, it is a good thing the FDA has finally ruled against their use.
Lately in the news is the trend of food companies who are no longer using the terms like "natural" and "all natural" when describing their products. A recent
Wall Street Journal article
by Mike Esterl reported that "The Food and Drug Administration has no definition, says a spokeswoman, but rather a long-standing policy that considers 'natural' to mean that 'nothing artificial or synthetic (including all color additives regardless of source) has been included in, or has been added to, a food that would not normally be expected to be in the food." To varying degrees, while all foods start out as natural, food processing plays a role in the final product. Spending more money for "organic" food is a waste of money.
All food starts off as organic. This simple truth is lost on those who have an irrational fear of genetically modified crops and there is a worldwide movement to create
a baseless fear of GM crops
. As Dr. Marc Van Montagu noted in a recent Wall Street Journal commentary, "In fact, people have consumed billions of meals containing GM foods in the 17 years since they were first commercialized and no one problem has been documented." One would think that is self-evident since "Mankind has been breeding crops – and thereby genetically altering them – since the dawn of agriculture. Today's techniques for modifying plants are simply new, high-precision methods for doing the same."
In a world of heavily-funded propaganda to create various fears about food, it behooves us to educate ourselves about the real science and real facts about what we eat and drink. Were it not for GM crops, the growing population of the world would lack the vast amounts of food it provides. It says a lot about the planet's capability to produce all manner of food that one of the problems we hear about lately, whether it is America or China, is obesity. There is a cure for it – EAT LESS.
We should be mindful of what and how much we consume.
© Alan Caruba
---
The views expressed by RenewAmerica columnists are their own and do not necessarily reflect the position of RenewAmerica or its affiliates.
---