Alan Caruba
Supreme Court malfeasance

By
Alan Caruba
January 23, 2015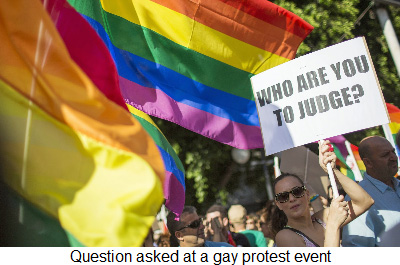 Over the course of its history the Supreme Court has made some very bad decisions and the decision to declare abortion legal ranks high among them. On January 22, 1973, in
Roe v. Wade
the Court interpreted the due process clause of the 14th Amendment to extend a right of privacy to a woman's decision to have an abortion prior to the third trimester of pregnancy.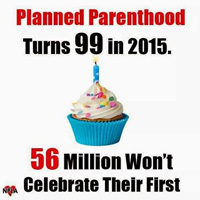 There have been
57.5 million abortions
since 1973–42 years – when the decision became the law of the land. In all the wars America has fought, going back to the Revolution, the total of those
killed in combat
as of September 2014 was 1,343,812.
The casualties of the Supreme Court's decision about unborn Americans reveal the wide gap between the morality, as opposed to the legality, of the Court's decision.
Now the Court has taken on cases that will determine the legality of same-sex marriage and here again the morality of sanctioning this definition of marriage is a world apart from the morality of marriage occurring exclusively between a man and woman as has been the norm since the earliest history of mankind.
Marriage has always been understood as the critical cornerstone of a healthy functioning society. It has always been understood that children raised by a mother and father are a benefit to society while those deprived of this union are frequently subject to problems of one sort or another.
In the United States, however, many of the traditional morals that served the interest of society have been abandoned since around the middle of the last century. The gap between liberals and conservatives has widened.
One result was recently announced in a Pew Research Center study that found
that less than half of all American children
now live in a two-parent household with two married heterosexual parents who are, in fact, their own parents.
The
Daily Caller
reported that "In addition, fully 41% of all American babies are currently born out of wedlock. By way of comparison, in 1960 73% of all American children" lived in a traditional married household.
An earlier
Pew Research Center study
, announced in August 2013, depicted mothers as the main provider in 40% of American households with children. Jennifer Marshall, Director of the DeVos Center for Religion and Civil Society at the Heritage Foundation, noted that 25% of "households with children under 18 are supported by a single mother." Their median income was $23,000 and 44% are never-married moms. "More than a third of these single mothers aren't working at all – meaning they are much more likely to depend on government welfare."
What all these statistics add up to is a nation in which traditional marriage is under attack while living together unmarried or having children as a single mother have become accepted at an alternative lifestyle.
Now we are being told that America should abandon the concept of legal citizenship and accord it to anyone who crosses the border. This isn't how an orderly society or sovereign state is defined. It is a definition of anarchy.
As the Supreme Court gets ready to hear the same-sex marriage case, the rest of us are wondering why a tiny minority of society should be granted a right that no society in history has ever imparted.
How small is it? In September 2014 the Centers for Disease Control and Prevention (CDC) released a report that men who have sex with men (gay and bisexual) comprise about 2% of the U.S. population. When you add in lesbians the number moves up to about 3%.
The CDC tracks such things because "In 2010, among persons newly infected with HIV, 63% were men have sex with men (MSM) and among persons living with HIV, 52% were MSM." According to the CDC it is contracted primarily through anal sex. Despite federal spending to combat AIDS, between 2008 and 2010 "new infections increased 22% among young (aged 13-24) gay and bisexual men and 13% among gay and bisexual men overall" regardless of age.
So the nation has been experiencing a holocaust of murdered fetuses thanks to the Supreme Court's ruling and now we are supposed to abandon the ancient definition of marriage to accommodate a tiny minority of those who engage in sex with the same gender. If justification for that can be found in the Constitution, then it can be interpreted in any manner to degrade our society and the nation.
Same-sex marriage is an issue that President Obama said was "America at its best" in his State of the Union speech. Seven years earlier, campaigning to become President, he said that marriage was "a sacred union" and was "between a man and a woman."
I don't care that a number of states have already extended a legal status to same-sex marriage. I don't care that it applies to a very small number of Americans. They can have "civil unions" that resolve any legal issues, but "marriage"? No.
Just as I say no to those who want to strip the practice of religion from any public ceremony or remove the saying of prayer in our schools, I will say no to those who want to remove the moral pillars that have served our society and all societies over the millennia.
We can only hope that enough of the current Supreme Court justices feel that way too.
© Alan Caruba
---
The views expressed by RenewAmerica columnists are their own and do not necessarily reflect the position of RenewAmerica or its affiliates.
---