A.J. Castellitto
More government is never the answer

By
A.J. Castellitto
June 26, 2014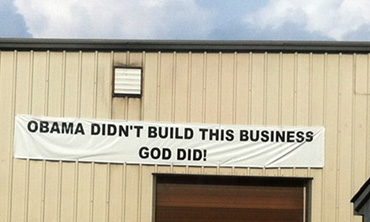 When it comes to economics, there usually are no easy answers. Neither side has the ultimate solution. Although, a capitalist system is one in which most can benefit, as it ultimately enables the individual with some knowledge, a strong work ethic, and a level of ingenuity to build a business from the ground up. At least that's the way it has traditionally worked in this country. Of course, there is also a need for some form of industry regulation and consumer safeguards, but often, this becomes a breeding ground for 'payoffs' and 'by-backs.'
Economically, there will always be ebbs and flows; it's how we ride it out that ultimately makes the difference. We need to cultivate a workforce. A strong economy naturally fosters opportunity.
Poor people, in particular, have more hope to rise out of their circumstances in a good economy. A bad economy does nothing but ensure there will be no money to spread around without borrowing from future generations.
Historically, the best chance for overcoming economic struggles was wholly dependent upon the efforts and determination of individuals to ultimately deliver themselves out of their circumstances by becoming part of the competitive workforce. Of course, opportunity is a factor, but government-sponsored supports work best when they help cultivate those opportunities rather than foster economic dependency. Regardless, if consumers don't have money to spend and product demand is low, there won't be opportunities, period.
Many of us understand that the economic path we're traveling is a shaky one; however, we do not seem to fully comprehend the extent of the problem. If we actually exercised a capacity to look beyond our own immediate gratification, maybe we could resist reacting to those who threaten to remove comforts that were never sustainable to begin with.
Incidentally, some of the more prominent issues effecting economic inequality are related to many of the current social issues of our day (e.g., broken homes, divorce, unwed mothers, deadbeat dads, abuse, addiction, criminal activity, etc.). I wish we could focus a little more on moral responsibility, social empathy, and traditional family and less on the economics.
Unfortunately, we have become a reactive society that looks to achieve Band-Aid solutions rather than attack the problems at their root. We should look to empower and not to enable. Many of our most vulnerable citizens, including the severely disabled, the chronically mentally ill and the elderly, are those of whom the government should devote their long-term support efforts. On the other hand, the able-bodied citizen should reap the natural incentives of becoming a member of a competitive workforce free of competing barriers in the form of inactivity-based entitlements and income-related tax increases that discourage self-reliance, economic growth and long-term career success.
Government has a role to play, but government must do so responsibly and ethically. The increasingly common governmental practices of "kicking the can down the road" and enabling a godless culture will have grave consequences for the future of this country. If we don't start applying some forward thinking, we can kiss our current entitlements (e.g. Social Security) good- bye. Maybe that's what needs to happen if we ever hope to obtain a sobering awareness of the limits related to excessive government dependency.
America Lost Q&A >
http://m.790waeb.com/media/podcast-gunther-rewind-Rewind/anthony-castellitto-62314-24936707/
© A.J. Castellitto
---
The views expressed by RenewAmerica columnists are their own and do not necessarily reflect the position of RenewAmerica or its affiliates.
---