A.J. Castellitto
Twisted logic and exceptional ignorance

By
A.J. Castellitto
July 4, 2014
The fact that Bill Ayers (and his wife) even has the freedom to participate in political discourse is both tragic and appalling.
Human civilization has perpetually been plagued by vile atrocities and injustices throughout the history of man. With greater technology and sophistication comes a greater body count. And this is what we should expect in the months and years to come.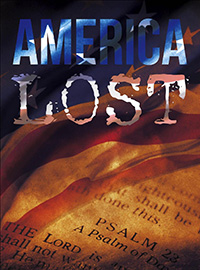 Mankind's capacity to cause great pain and suffering to our fellow man knows no bounds. It's in our
DNA
. There is no
righting of wrongs
in this life; only calamity replaced by a potentially greater one. This is what Bill Ayers truly represents.
There is no moral high ground; only skewed rationalizations and personal justifications (in the name of radical
social justice
– a form of justice which will be swift and potentially violent). In the end, it often comes down to choosing a side and claiming righteous superiority. A manipulated message, along side manipulated masses, assures hostile takeover for the radical ideologue.
America does not get a pass. She never did. But once you take her down, the evils inherent in the rest of the world (and at the table of the UN) becomes all the more apparent.
The match has been lit. We didn't start the fire. But I fear it's about to get a whole lot hotter. We may want to be prepared.
© A.J. Castellitto
---
The views expressed by RenewAmerica columnists are their own and do not necessarily reflect the position of RenewAmerica or its affiliates.
---