A.J. Castellitto
Politicizing the religious war

By
A.J. Castellitto
March 30, 2015
The first step is acceptance. We must first admit there is a problem.
There is a bitter struggle occurring that affects and intersects with all aspects of human existence. This is a battle for free thought. We are fighting for the opportunity of a fair hearing and a free and open exchange of ideas. These were essentially my thoughts following my recent re-viewing of Ben Stein's "Expelled: No Intelligence Allowed" (mandatory viewing for the truly objective truth seeker). One person's evil is another's good, especially when we lose sight of history and deny natural experience.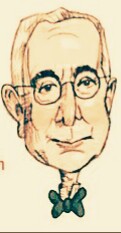 The battle for public opinion continues to rage. At stake is the hearts and minds of men. The most essential and existential consideration at the heart of this struggle is the acknowledgement and acceptance of a Supreme Deity (the God of all creation in Whom lies all Truth and Understanding).
There are earthen vessels in whom lies a promise. They are a yet to be perfected picture of future restoration. Ultimately, there will be a civil and spiritual clash on the horizon that must culminate with the rise and fall of earthly powers. A full consideration of the wars we wage is the gateway to uncovering the spiritual divide.
The intelligent design and natural order of all things is on the line. A knowledge of good and evil lies in the rebellion of man. The course of a rebellion has been charted and will continue uncontested until the light of truth is given a complete and thorough hearing.
We must ask ourselves: What are we afraid of? The truth shall set us free!
Mankind has historically been plagued by our own imperfect understanding (in fact, true illumination has swiftly become increasingly extinguished). A dreaded upper hand may reign for a time but darkness will ultimately give way to light. Either God is the author of natural order in whom lies a true and holy standard or we are merely going it alone......
Vital Questions for Further Reflection:
* Should the science of climate change (global warming) be deemed 'settled'?
http://www.newsmax.com/t/newsmax/article/595969
* Should the science of evolution be deemed 'settled'?
http://www.crisismagazine.com/2014/sorry-usa-today-evolution-isnt-settled-science
* Are scientific studies related to vaccines affects on autism, the necessity of embryonic stem cell research, GMOs, etc. wholly comprehensive and objective?
http://www.nationalreview.com/human-exceptionalism/356844/settled-science-claim-not-scientific-wesley-j-smith
* Are Godly principles AND government compatible or even necessary?
http://www.nationalreview.com/article/337798/obama-and-end-liberalism-interview
Would we be better off if we replaced the traditional Judeo-Christian God with a strictly scientific one?
http://thefederalist.com/2015/02/13/here-are-the-science-questions-reporters-should-ask-politicians/
http://hotair.com/archives/2012/05/13/are-we-suffering-from-bad-religion/
http://americamagazine.org/issue/sexual-devolution
© A.J. Castellitto
---
The views expressed by RenewAmerica columnists are their own and do not necessarily reflect the position of RenewAmerica or its affiliates.
---