A.J. Castellitto
A 'less than loving' summary of lies

By
A.J. Castellitto
April 9, 2015
You didn't build that...let me repeat that...not even a smidgen...somebody else has to make up the difference!

Building the very fabric of our nation...lest we get on our high horse...strengthening the core of our democracy...the Crusades and the Inquisition...achievements and contributions...terrible deeds in the name of Christ!

...Actually, my position hasn't changed...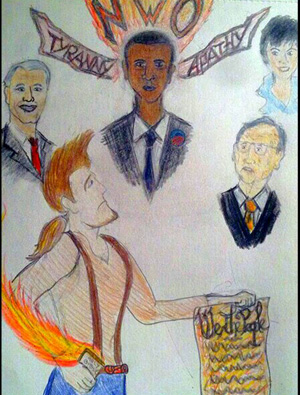 I'm bound by the Constitution...I've got a pen and I've got a phone...I'm bound by separation of powers...to reverse...when I'm President!

I take the Constitution very seriously...we're not just going to be waiting...

It was about my birth certificate...we were strangers once, too...there's no denying that many blacks share the same anxieties as many whites about the wave of illegal immigration flooding our Southern border...not all these fears are irrational...that's just how white folks will do you...folks like me paying my fair share...you'll be able to keep it...all hands on deck!!!

Sincerely,

The-Liar-In-Chief

P.S. I am not a dictator!!!
© A.J. Castellitto
---
The views expressed by RenewAmerica columnists are their own and do not necessarily reflect the position of RenewAmerica or its affiliates.
---