A.J. Castellitto
Governing principles and political purity

By
A.J. Castellitto
May 11, 2016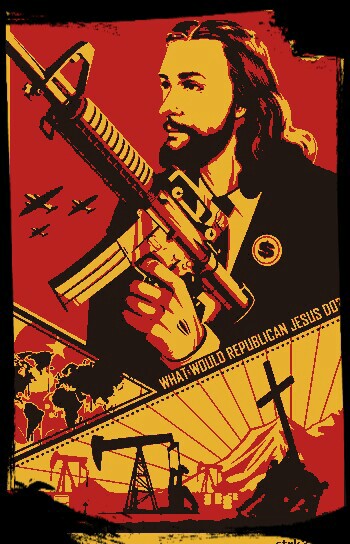 "People are liking (Ted) Cruz. They think he's for the free market, and he's owned by Goldman Sachs..." ~ Ron Paul
Political purists are first and foremost intent on maintaining the proper interest of the high calling of state representative. Personally, I was hoping that Senator Ted Cruz, regardless to what extent he may have sold out and be indebted to private interests, would ultimately go rogue as president and actually put the American citizen first. I do think he has good intentions and constitutional sincerity, but would he truly practice what he preaches? Who would he ultimately serve?
http://www.christianitytoday.com/ct/2016/april-web-only/stop-calling-ted-cruz-dominionist.html?start=4
"As a Christian pastor, I am glad Cruz is out. I was fed up with the holier-than-thou Glenn Beck and Cruz, Sr. (and yes, Ted, himself) too. I know certain Christians are lamenting Ted's loss in sackcloth and ashes. They think all is lost because Ted lost. But it's not. Ted was never "anointed" to usher in the Second Coming or any such thing..."
~ Chuck Baldwin
Principled Constitutional libertarians, in particular, have come against global manipulations of our political system. However, men like Ron Paul and Chuck Baldwin, to remain truly consistent, could not endorse anyone short of maybe... Ron Paul.
They could never properly get behind a Donald Trump, unless he truly goes it alone as a full 'screw the establishment' kind of guy. This is highly unlikely. But ultimately, Donald Trump is the only guy that has the money, the popularity, and is in the position to attempt and do so.
When Ron Paul ran for president in 2012, he received his campaign funding from liberty minded, non-profit groups. He has remained politically pure, untainted by special – and often counter-Constitutional – interests.
As for Cruz, he's not the lying monster many make him out to be. He may lamentably fall into the same political trap as all the others, but I do perceive him as having good intentions, traditional values, and constitutional sincerity.
To what extent he is a complicit victim of the political system I cannot ascertain. But national and personal sovereignty is not something that can just be handed over...
God will have the final say!
http://billmuehlenberg.com/2016/03/30/dismantling-cruz-myths/
© A.J. Castellitto
---
The views expressed by RenewAmerica columnists are their own and do not necessarily reflect the position of RenewAmerica or its affiliates.
---