A.J. Castellitto
Why are we so discouraged?

By
A.J. Castellitto
May 23, 2016
"As by nature we are prone to fall into evil, we have need of various helps to help us in the fear of God. Unless our faith is repeatedly encouraged, it lies dormant; unless it is warmed, it grows cold; unless it is aroused, it gets numb. ~ John Calvin
Is it merely preferable to lament against unregenerate society? Does it enable us to break from our own spiritual progress and dependency?
Are we merely at home in Sodom? Are our eyes fixed on eternal things and on heaven above or are we merely turning back?
If our home is truly not of this world, why are spending so much time trying to clean it up? How much do recent worldly developments reflect a foreordained rejection of the one true God and is a prelude to the final judgment?
The follower and student of the Bible has the comfort of the promises of God but also they face a higher accountability.
It's easy to become too comfortable. Sin is naturally accommodating to the flesh. On the flip side, our spiritual insights recognize the ways of those under the influence of demonic powers and seek to raise the alarm.
Do we actually believe we can influence the heart of the hardened apostate? Isn't such corrective action and supernatural transformation ultimately an act of God and His alone?
We should continue to water and plant but only God Almighty can give the increase. Ultimately, there is a time and a season for all things.
Prayer is vital. It is our link to God and it enables us to continuously stir up our faith and maintain our spiritual conformity.
Stand your ground and keep the faith!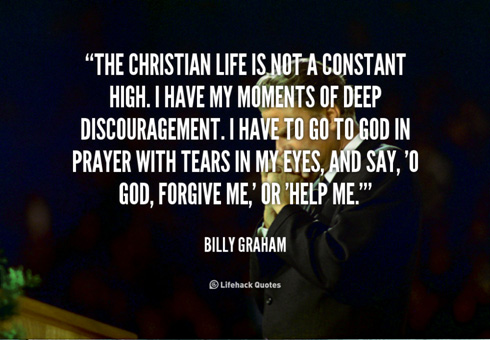 "I put thee in remembrance that thou stir up the gift of God...For God hath not given us the spirit of fear; but of power, and of love, and of a sound mind. Be not thou therefore ashamed of the testimony of our Lord...but be thou partaker of the afflictions of the gospel according to the power of God." ~ 2 Timothy 1
© A.J. Castellitto
---
The views expressed by RenewAmerica columnists are their own and do not necessarily reflect the position of RenewAmerica or its affiliates.
---