A.J. Castellitto
Don't be deceived by America's self-proclaimed 'deus ex machina'

By
A.J. Castellitto
July 11, 2016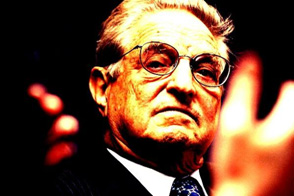 "I do not accept the rules imposed by others. And in periods of regime change, normal rules don't apply." http://www.theatlantic.com/magazine/archive/2003/12/the-bubble-of-american-supremacy/302851/
There are no accidents, but there is George Soros.
http://blackcommunitynews.com/the-real-power-and-purpose-behind-black-lives-matter-movement/
Look at the man, his mission, his methods, and subsequently, our nation's direction. Is there truly any further question? The agenda proceeds undaunted by elections, statutes, lawsuits or committees. Soros may seem like a Marxist Boogeyman, but we should not underestimate the power and influence he and others who share his ideology and privileged status actually yield.
http://www.naturalnews.com/051869_George_Soros_national_borders_migrant_invasion.html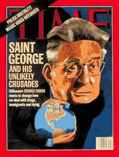 'We The People' are held in contempt. Social Justice and World Order lies at the feet of the global gods and we are but insignificant little insects. But in the end, so are they.
https://m.youtube.com/watch?v=43WdZ1VUL8Y
I'm not worried, but I don't believe we should play ignorant either. If truth is ever a source of anxiety and suppression then maybe those who seek to control and squelch it are on the wrong side. Standing on truth may not guarantee ease, or even safety, but it will ultimately reap security... the eternal kind.
Many faithful Americans have a "GOD complex," and it is GOD who will have the final say. Cries for 'social justice' will be annihilated by holy justice on that final day. The first will truly be last and the weak afflicted disciples of every nation will be redeemed.
Christians have been too reluctant to proclaim the whole counsel of God in all of its spiritual and supernatural splendor and terror. The many natural, moral, and historical absolutes are also clearly perceived via a true rendering of biblical truth.
Adultery, covetousness, murder, theft, debauchery, deceit, corruption,fornication, sodomy, personally-identified homosexuality, and a complete lack of regard for the soul and physical well being of our neighbor, simply confirms what we already know... we are in trouble. Hold your head high and seek God's mercy, salvation and loving protection, because it's all heading south... and fast.
"Jesus answered and said unto him, Verily, verily, I say unto thee, Except a man be born again, he cannot see the kingdom of God." ~ John 3:3
© A.J. Castellitto
---
The views expressed by RenewAmerica columnists are their own and do not necessarily reflect the position of RenewAmerica or its affiliates.
---