A.J. Castellitto
Railing against the machine and bowing before the king

By
A.J. Castellitto
October 28, 2016
Earthly matters may leave me distracted and discouraged from time to time, but at the end of the day, Jesus is all I got. He is my
'All in All'
and I will cling to Him.
I have found myself agonizing about this election, however. In my quieter moments, I have wondered if I will somehow be voting away my principles? ... Have I sold out?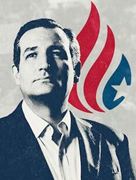 I was pretty captivated by the fearless conservative, Ted Cruz. But ultimately, even the most principled politician is no match for a demonically infiltrated system. This is why Senator Cruz has so often had to go it alone. He was essentially left hung out to dry, in his election bid, by his own party. By turning their back on their most conservative candidate, the GOP establishment is now saddled with the least controllable one.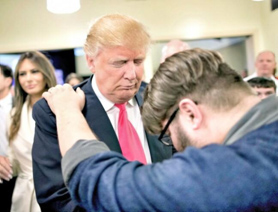 Is Trump properly qualified to be leader of a nation? Of course not, but our political system is so hijacked, that he is probably the most qualified candidate for a time such as this. There's no way somebody this uncontrolled (by the shadow government/deep state) should have gotten through or be faced with such a perfect opportunity to do the right thing on our behalf. Will he come through? Probably not, but my vote shall not hinder my Christian faith...
It's a faith that's been preserved throughout the centuries.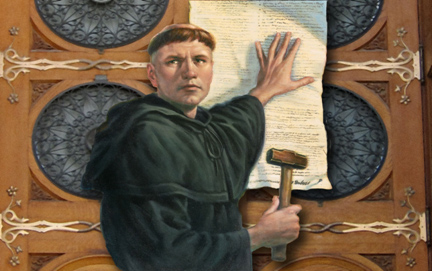 In fact, it was a 16th century German monk by the name of Martin Luther -determined and thirsting for righteousness and personal absolution- who perfectly exemplified how God can use anything and anyone to advance his just and holy cause. Luther was sometimes crass and often abrasive in speech, especially when his passions were raised. But nobody could ever dispute his sincerity and commitment.
Luther was ultimately driven by a faithful mission of elevating Jesus and His word above all the deceitful practices of the Roman Catholic authority. The rot that had metastasized throughout the hierarchy of the church was perfectly summed up in this nefarious phrase,
"As soon as the coin in the coffer rings, the soul from purgatory springs."
This little jingle vividly reveals the heretical union between falsehood and greed that was heavily promoted through the sale of indulgences in Luther's day. Steeped in God's Holy Word, Luther would come to see through the deceptions.
Luther fulfilled his preordained calling as a chosen vessel of spiritual courage and conviction utilized to rediscover vital Biblical concepts,
i.e. Faith Alone through Grace Alone
. With just the right amount of secular support backing and protecting him, Luther aggressively pursued and advanced essential Gospel truth – and in the process mortally wounded the Roman Catholic Church's widespread monopoly on Christianity. From his day forward, the Bible would retain its rightful place at the center of the Christian faith; and Luther would go on to proclaim:
"For I know One who suffered and made satisfaction on my behalf. His name is Jesus Christ, Son of God, and where He is there I shall be also!"
© A.J. Castellitto
---
The views expressed by RenewAmerica columnists are their own and do not necessarily reflect the position of RenewAmerica or its affiliates.
---